The Big Picture
Melody Holt controlled the narrative of her messy divorce and became the resilient victim, winning over the audience.
Melody strategically introduced and fell out with cast members, always prepared with a new successful friend to fill their spot.
Melody is a smart player in the reality TV game, capitalizing on her pain and successfully producing the show alongside Carlos King.
The sport of reality television doesn't suit everyone. The cameras exploit the weak as disposable collateral damage in exchange for the success of their stronger counterparts. Being mentally sound and understanding long-game strategy is imperative to being successful on reality TV, and few play the game better than the beautiful queen of Love & Marriage Huntsville, Melody Holt (now Melody Shari, or Melody Rogers). Melody is as beautiful as she is smart, a lethal combination for audiences that praise esthetics over substance and production teams that have no choice but to join forces with the smart ones to manipulate the unsuspecting remaining cast members. Melody had the upper hand from day one because she was the one that pitched the show to executive producer Carlos King, years before the show premiered on OWN. She and her then-husband Martell Holt appeared to be the definitive power couple. A beautiful couple running a real estate/construction business with a brood of adorable children gave the audience a visual of Black familial excellence. It was no surprise that Carlos was sold to a duo that looked like they could model on the side and could bring additional like-minded couples to the table. Little did he know, Melody would do better producing than any executive producer of a reality series ever could.
The initial premiere was lackluster, but reality gold was right around the corner. Martell was having an affair, but instead of the other cast members outing the scandal, Melody brought the rumors to their group of friends on camera. He was admittedly taken aback by his wife bringing up the possibility of him having an affair on camera, but that was just the beginning of one of the messiest divorces in the history of reality television. What made the Holt divorce different from others was Melody, the betrayed spouse, who shared the information with the producers.
RELATED: Martell Holt Needs to Be Off Television Permanently
Melody got ahead of the narrative and ended up winning over the show's audience due to her strength in dealing with her husband's continued infidelity. Martell attempted to defend himself by suggesting that Melody cheated during their marriage also, but by that time the narrative was locked in the audience's brains and Melody was the resilient victim and Martell the villain who was stupid enough to lose the best thing that ever happened to him.
Melody Strategically Used Her Pain to Become the People's Champion of 'Love & Marriage: Huntsville'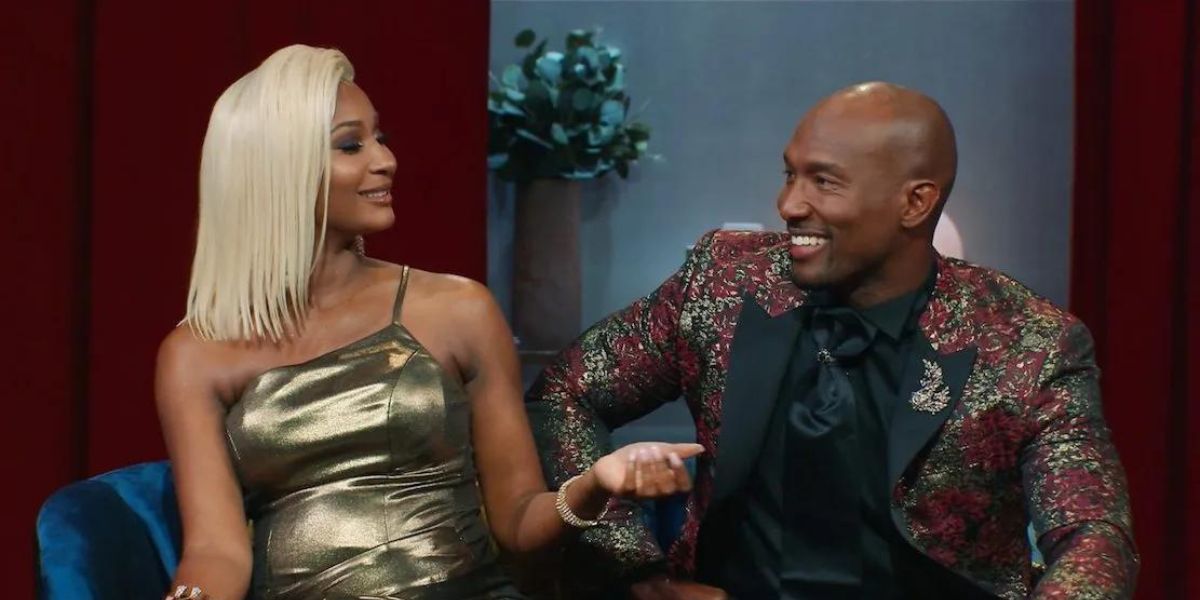 Instead of crying on the show about her failed marriage for multiple seasons, Melody created a line of t-shirts, sweatshirts, and hats championing her exit from her marriage with slogans like, "God said go." She wore her merchandise proudly during taping, and began making subtle hints that her marriage wasn't the only one suffering from infidelity. Marsau and Latisha Scott were friends and business partners with the Holt's when the series began. Melody's inferences that Latisha was turning a blind eye to her husband's infidelity drove a wedge between the two families and ultimately divided the show into #teamHolt vs #teamScott.
Melody Holds the Power in Casting of 'Love & Marriage: Huntsville'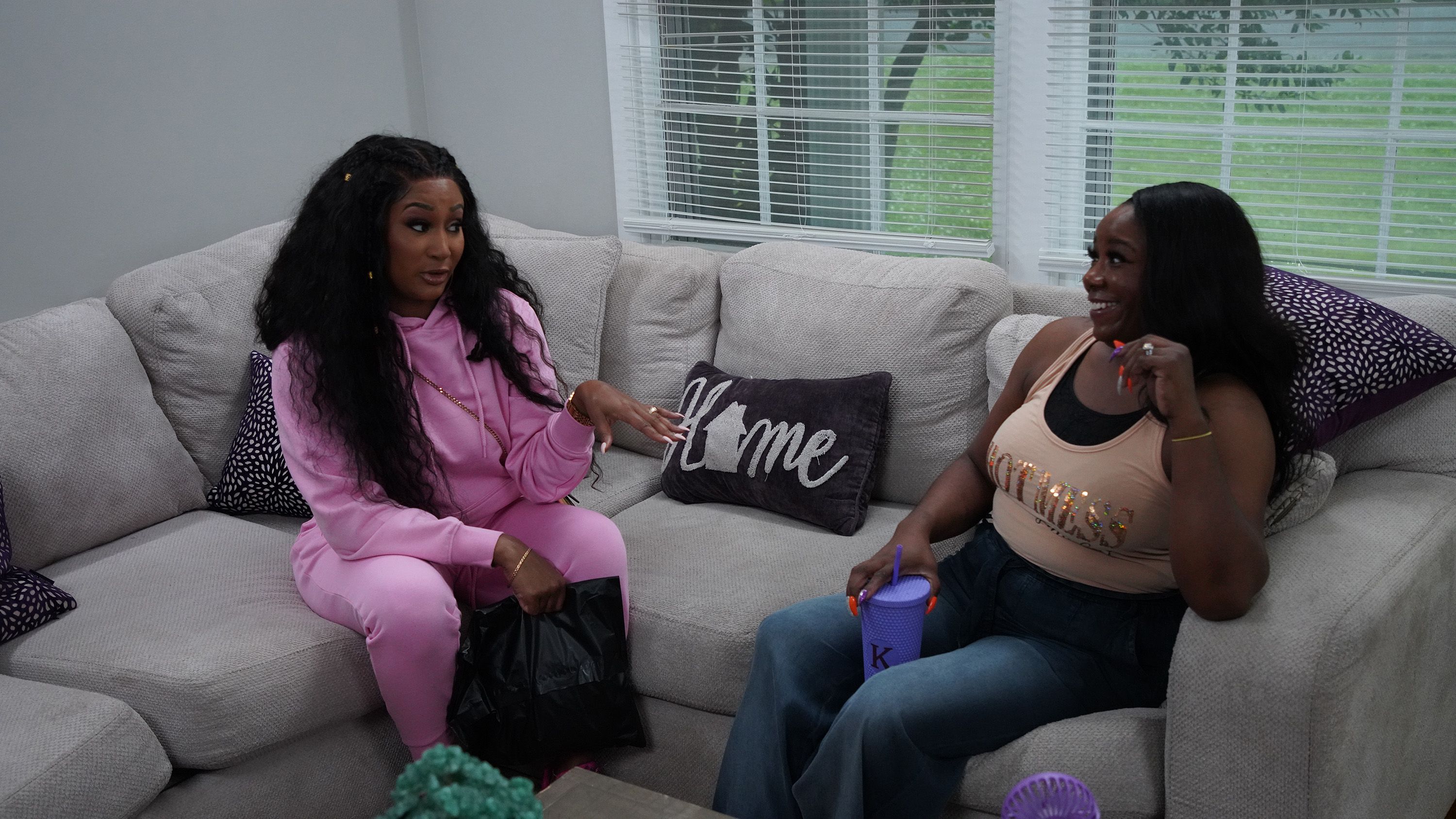 Because the show revolved mostly around Melody and Martel, and most of the new cast members were brought onto the show via Melody, the teams were severely unbalanced. Destiny Payton, Louis and Tiffany Whitlow, and Stormi Steele, and Courtney Beasley are all new cast members who initially entered the show as supporters of Melody. The newest formal addition to the cast was LaTisha's cousin Keke Jabbar, who came on the show as a friend of Melody's with a bit of tea to spill on her cousin LaTisha's marriage.
Being LaTisha's first cousin, it was shocking to see Keke attend Melody's Christmas party and join in a gossip fest about Marsau being a potential cheater. Melody innocently fed Keke a few questions and Keke took the baton and ran all the way to the finish line trashing her cousin's marriage, in front of a captive audience.
Over time, Melody falls out with the other cast members she brought to the party, including Destiny and Stormi, but she is always prepared with a new successful friend to fill their spot. LerNail Fletcher and her husband Chris are Melody's latest Huntsville recruits. And though the couple claims to be unbiased about Melody and Martell's demise, they are clearly in support of Melody over the rest of the cast. LarNeil immediately began throwing shade at LaTisha and Marsau's inability to host a business convention and, of course, brought every drop of tea to Melody's doorstep.
Melody Holt's Business Skills on 'Love & Marriage: Huntsville' are Unmatched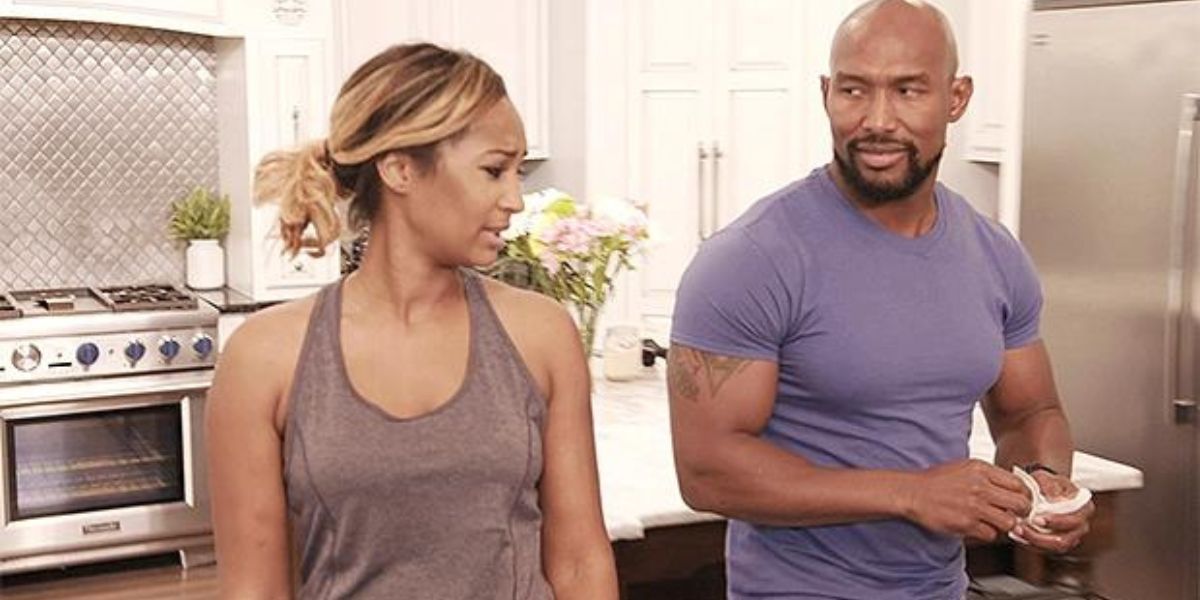 If fans suspect Melody is behind the drama on the show, it's hard to pin it on her because she has become less of a cast member and more of a producer. She shows up when there are gatherings and encourages others to share their concerns. Outside the show, she has numerous business ventures that appear to be thriving, including a skincare line titled Seventh Avenue, and a joint clothing line venture with esteemed designer J. Bolin. Adding these passive income streams to her repertoire along with her positive slogan merchandise has Melody sitting pretty on a Huntsville-plated gold mine. It should also be noted that she released several R&B singles sharing the pain of her husband's affair and even taking shots at his sideschick. Not only did the songs perform well, but they added to the narrative of the strong independent woman who successfully overcomes the pain her husband put her through and now is walking in her victory while ex-husband Martell struggles to find a place to live.
Melody represents a heroine for many women, and it's hard to pinpoint her with any particular manipulative act besides aligning other members to do her dirty work for her. Unlike the rest of the cast, it's clear she was built for reality television and had full knowledge of what she was doing when the show aired. In numerous interviews, Martell shared that being on television was Melody's dream, and he went along with it because he thought it would be great for their family. Unfortunately for Martell, he is no mental match for his ex-wife who allowed him to kill himself in front of a national audience of women just looking for a face to put on the word "adulterer" or "cheater". Having a child with his sidepiece went even further to make Martell the villain that women love to hate and further pushed Melody higher on a pedestal for being the shining heroine representing how women can bounce back after betrayal.
Melody Holt Is One of the Smartest Players On Reality TV
If Melody is guilty of anything, it's being one of the best players in the reality TV game and knowing how to capitalize off of her pain in a way most people wouldn't have had the emotional maturity to stomach. It's clear who was the business mind in the Holt marriage, as Melody's businesses continue to flourish and thrive, while Martell's continue floundering and sputtering all over the place. It's not surprising that Melody decided to abandon her last name Holt in the most recent episode and return to her birth name of Rogers, so there would be no confusion as to where the success resides as opposed to the failures.
While the remaining season puts Scott's marriage under the microscope and foreshadows the breakdown of several other relationships, including possible legal trouble for Keke and former cast member Destiny Payton, Melody Rogers is flying high on the wings of success. It will be interesting to see what her next moves are, but one thing is for sure and two things are for certain: Melody is definitely going to come out shoulders above the rest of her cast and the fans are going to continue loving to see it.