The Big Picture
Sabrina the Teenage Witch was a beloved show in the late 1990s, known for its witty and clever comedy and relatable protagonist.
Melissa Joan Hart, who played Sabrina, faced controversy when she posed for a photoshoot in Maxim magazine, leading to her facing a potential firing from the series.
The situation was resolved when Hart clarified that the magazine spread was for personal promotion, not the character, and she issued an apology to ABC, which allowed her to continue in the role.
If you were looking for sweet, safe, family-friendly content on a Friday night in the late 1990s, ABC's TGIF ("Thank Goodness It's Funny") lineup was your go-to, and Sabrina the Teenage Witch was likely one of your favorites. The show centered on Melissa Joan Hart as Sabrina Spellman, a teen who discovers that she has magical powers on her sixteenth birthday. Sabrina lives with her 600-year-old aunts Hilda (Caroline Rhea) and Zelda (Beth Broderick), who help her with her burgeoning powers. The trio is accompanied by their magical talking cat Salem (Nick Bakay), a witch turned into a cat after a failed attempt to take over the world.
The screwball comedy was witty, relevant, and clever, and Sabrina was a rarity in sitcoms, a down-to-earth girl who isn't boy-obsessed and dealt with the same anxieties and issues as the girls in the real world, ones that couldn't be resolved with magic alone. And Hart was perfect in the role, with Entertainment Weekly's Ken Tucker claiming in 1996 that Hart is "the best actor in any TGIF show." That talent, however, didn't prevent Hart from being (nearly) fired from the show in its third season over a photoshoot for Maxim magazine.
Maxim Wasn't Magical for Melissa Joan Hart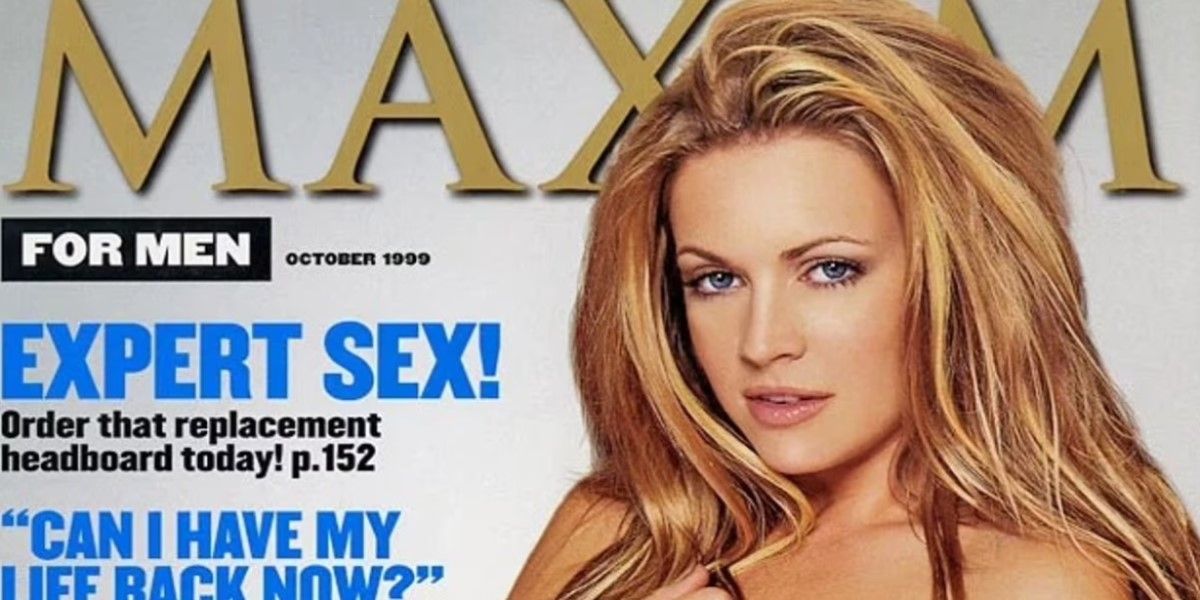 In today's world where celebrities post suggestive pictures on their social media accounts regularly, with quips like "who wants to join me for breakfast?" while using bacon for pasties, a photoshoot for Maxim seems awfully tame. But in 1999, it was borderline scandalous, one step away from baring all for Playboy, and Melissa Joan Hart graced the pages of the October 1999 issue of the men's magazine at the prompting of her publicist. As Hart recounts, on the day of the photoshoot she "[took] Ecstasy at the Playboy Mansion in 1999… [made] out with a girl in the limo ride home – and then [headed] to a Maxim photo shoot while still high." The shoot was intended to promote her teen rom-com Drive Me Crazy — which it did, but in a totally roundabout, unexpected fashion.
Hart recalls the fateful day vividly, calling it the worst day of her life. Earlier in the day, she had broken up with her boyfriend and learned that she had been dropped from her role in Scary Movie. Bad, but about to get much worse. That evening, Hart was at Planet Hollywood for a party celebrating Drive Me Crazy when her lawyer approached her, per her own recollection. "You did a photo shoot for Maxim magazine? You're being sued and fired from your show, so don't talk to the press, don't do anything." The news was understandably distressing, sending a distraught Hart into her father's arms. "So I get a phone call on my cell phone from my mother, my producer," Hart continued, "who was like, 'What did you do?' And I was like, 'I don't know, whatever my publicist told me to do at the photoshoot.' I did a photoshoot for Maxim! It's Maxim, of course you're gonna be in your underwear." Nevertheless, it seemed the end was nigh for Sabrina the Teenage Witch as a result.
RELATED: Best Cats in Movies & TV: From Salem to Snowball
A Heartfelt Apology Saved Melissa Joan Hart's 'Sabrina the Teenage Witch'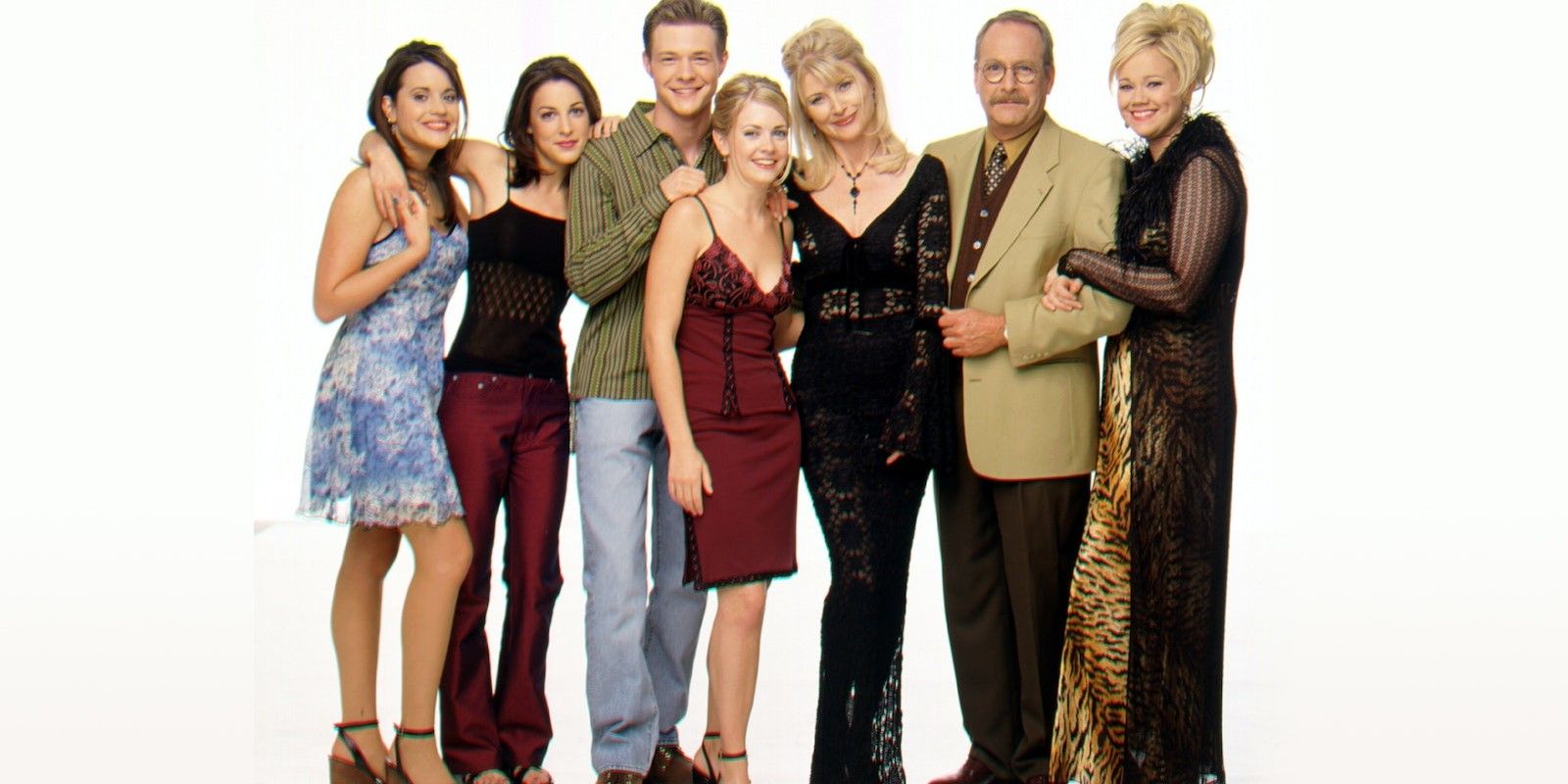 Oddly enough, it wasn't the photos that Archie Comics and ABC had trouble with. Beneath the cover photo of Hart wearing black underwear while holding a white shirt over her chest read the racy headline "Sabrina, your favorite witch without a stitch," and it was that quip that rustled feathers. In Hart's contract, there was a stipulation that she would never play the character naked, and even though the witch did have stitches — just not many of them — Archie Comics held the position that Hart had breached her contract. As Hart explained to the publisher, "I was like, 'No, that was supposed to be me promoting my movie, it wasn't supposed to be the character. I had no control over what [Maxim] wrote on the cover." Archie Comics really had no ground to stand on for a suit, but it wouldn't be necessary. Hart wrote an apology letter, so between the clarification over the magazine spread and the apology, Sabrina the Teenage Witch remained on the air — with Hart still in the titular role.
The kerfuffle surrounding the event ended up with an unexpected bonus: free press. As Hart explained to E! News, "The silver lining here is that for weeks, the top news: 'Can Melissa be sexy'? 'Why is she being fired from her tv show?' And all this drama. But it made for Drive Me Crazy to come out and be a huge success. It was insane." For their part, Archie Comics released a statement on August 23, 2023, about the situation: "Archie Comics knows nothing and has heard nothing about this, and it was decades before the current administration at Archie. It's ancient history."
Since then, Hart has continued a successful career in Hollywood, with a variety of projects, both in front of and behind the camera as a director, including a four-season run of Melissa & Joey on ABC Family alongside one-time teen heartthrob Joey Lawrence. As for the character of Sabrina Spellman, she would rise again in 2018 on Netflix's Chilling Adventures of Sabrina, with Kiernan Shipka playing the teen witch. Unlike its TGIF predecessor, Chilling Adventures of Sabrina is a decidedly darker take on Sabrina, her family, and her friends, so parents, make sure you're streaming the right Sabrina for the young ones. As for Maxim, the magazine is still in circulation, and to date has not successfully ended any other celebrity careers that we know of. But let Melissa Joan Hart's unique story be a reminder that if you pose, check the cover's prose.