Summary
The end of the writers' strike means that production can restart soon for TV shows and movies, and Netflix's choice to prioritize the development of Wednesday season 2 indicates it may replace Stranger Things as its flagship franchise.
Wednesday season 1 was a huge success for Netflix, with a large fanbase and popular TikTok trends.
Wednesday has the potential to become even bigger than Stranger Things, as it has already amassed a large fanbase and broke viewer records.
With the end of the writers' strike meaning that production can restart relatively soon for TV shows and movies, Netflix's choices in what to expedite strongly hint at Wednesday taking the place of another Netflix flagship TV show in the future. Debuting in late 2022, the Addams Family spinoff proved an astounding success for Netflix, amassing a conspicuous fanbase in a rather short time, also aided by Jenna Ortega's self-choreographed Wednesday dance becoming a TikTok trend that helped Wednesday season 1 reach many more prospective viewers. Wednesday's success prompted its renewal for season 2 in early 2023, but that stalled following the actors and writers' strike announcement and onset.
The tentative deal reached between the WGA and AMPTP on September 24 allowed writers to restart working while the contract is ratified, and scripts for Wednesday season 2 seemingly are among Netflix's priorities. With Stranger Things season 5 being reported as the other project to be prioritized by Netflix, especially as time passing makes it more difficult for its protagonists to continue to pass as high schoolers, Netflix seems to plan to expedite the creation of some of its most successful TV shows' new seasons. However, it isn't just Wednesday and Stranger Things being chosen as the first projects whose development is to be prioritized that makes one the other's successor.
Wednesday Is Replacing Stranger Things As Netflix's Flagship Franchise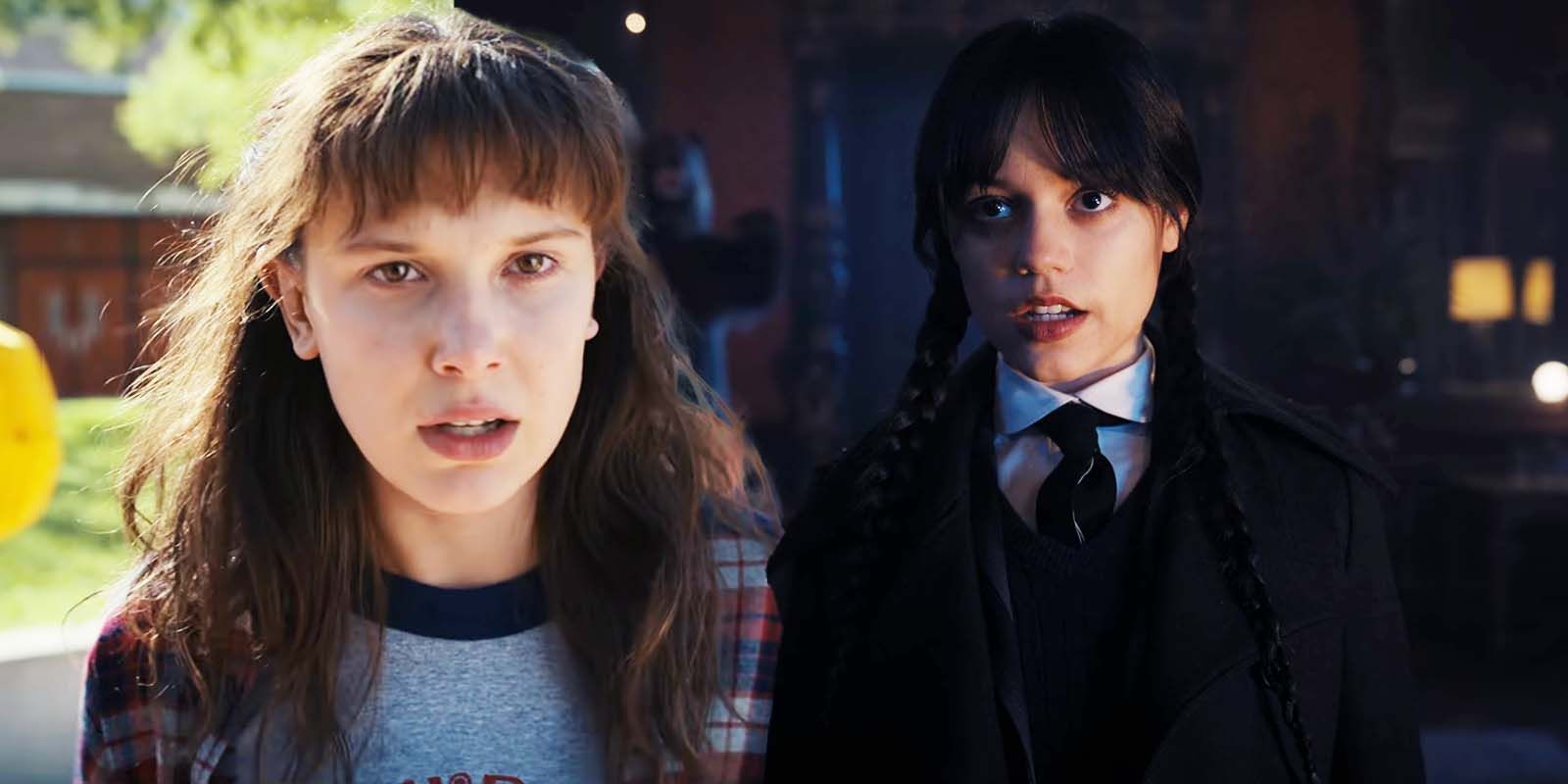 Stranger Things season 5 being chosen as one of the projects to prioritize post-strikes is reasonable for Netflix, not only for its time constraints but also given that it's the franchise's last, with its story only needing a showdown of epic proportions and a fitting conclusion. However, having been one of the TV shows most synonymous with Netflix and among the platform's most successful over the years, the question of what series could replace Stranger Things once it ends arises. Wednesday could be its successor, especially considering the multiple potential mysteries its season 1 set up, and the original material's various prompts that could diversify the distinctive show.
Related: Stranger Things Season 5: Release Date Prediction, Cast, Story Conclusion & Everything We Know
The news of Netflix prioritizing the development of Wednesday season 2 and Stranger Things season 5 all but confirms the first being the latter's successor, especially as expanding Wednesday's universe could be fairly lucrative given how popular Wednesday season 1 was. The overlapping genres of Wednesday and Stranger Things make it easier for viewers of the latter to move toward the former once the Duffer Brothers' series ends, making it especially rational for Netflix to prioritize both TV shows' production. Wednesday's story having just begun promises many more seasons on which Netflix could potentially bet to expand its reach, particularly if they were to replicate or overtake season 1's success.
Could Wednesday Become Even Bigger Than Stranger Things?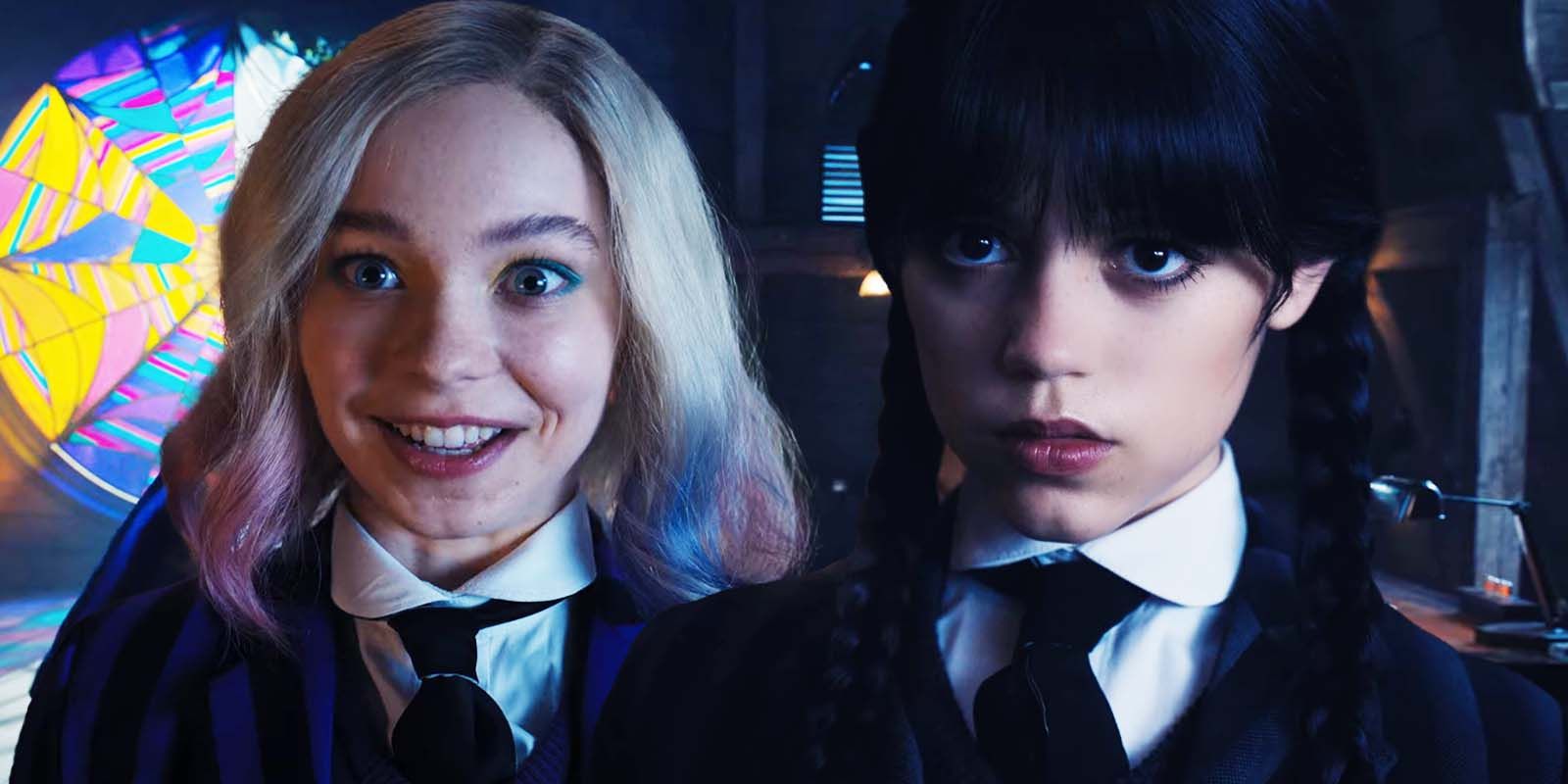 Stranger Things season 1 already proved a success at the time, but only amassing a fanbase over the years got season 4 to become its second biggest Netflix TV show of all time per hours viewed. With Wednesday essentially being at the start of a potentially long and lucrative road for Netflix, it could become bigger than Stranger Things. Wednesday season 1 breaking the 1 billion mark of viewers and lagging behind only Stranger Things season 4 and Squid Game already proved it conquered a large number of fans, and expanding on its story with Wednesday season 2 and potentially more seasons gives it the upper hand against Stranger Things.