Summary
Jesse and Becky's relationship was a major storyline in "Full House," and they ultimately had a strong and lasting romance.
They shared their first kiss and officially started dating in season 2 of the show.
Jesse proposed to Becky twice, and they eventually got married and had twins. They later renewed their vows and adopted a baby in "Fuller House."
Jesse Katsopolis, affectionately known to all as Uncle Jesse, was a bit of a player when Full House premiered in 1987, but that all changed when he met Rebecca Donaldson, "Aunt Becky," early on in the series. Jesse and Becky's relationship was a major storyline over the course of the ABC sitcom's eight seasons (and later in the Netflix sequel television series Fuller House). Although they experienced a few ups and downs, the couple had a strong foundation that ultimately led to a formidable romance.
John Stamos played Jesse in both comedy shows, while Lori Loughlin portrayed Becky. Stamos was a series regular throughout all eight seasons of Full House, while Loughlin was introduced as a recurring player before being promoted to a main cast member by the time season 3 rolled around. As mentioned above, the two reprised their roles as Uncle Jesse and Aunt Becky in Fuller House in 2016, and fans of the original show learned what happened to the couple following the Full House series finale.
Season 2, Episode 2 – Episode 8: Jesse Meets Becky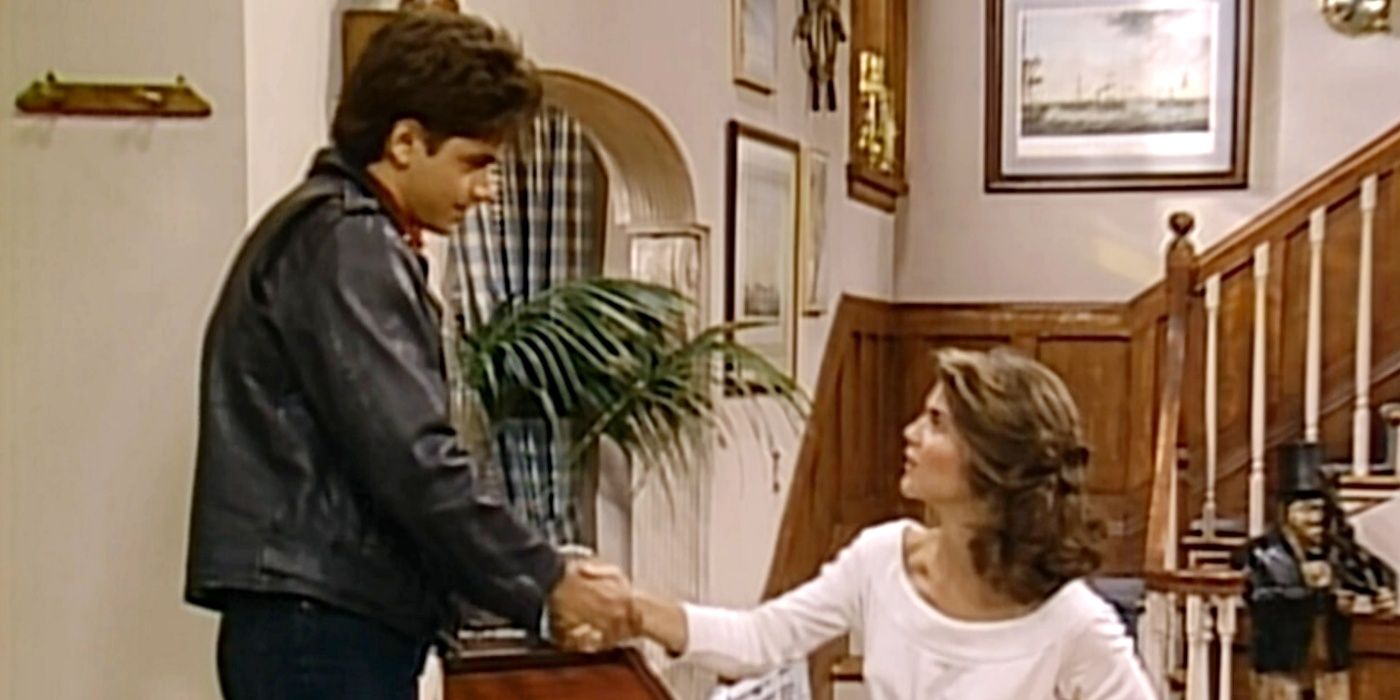 Jesse and Becky met during Lori Loughlin's first episode of Full House in season 2. Danny Tanner was promoted to co-host of the morning show Wake Up, San Francisco, and his onscreen partner was Becky. When Jesse first saw Becky, he was immediately infatuated with her, but unfortunately, she wasn't looking to date and just wanted to be friends. So, during their first set of episodes together, Jesse and Becky resigned to being friends, even though they clearly had romantic feelings for one another. Related: 10 Harsh Realities Of Watching Full House Today, 36 Years Later
Season 2, Episode 9 – Episode 20: Jesse & Becky Share Their First Kiss & Start Dating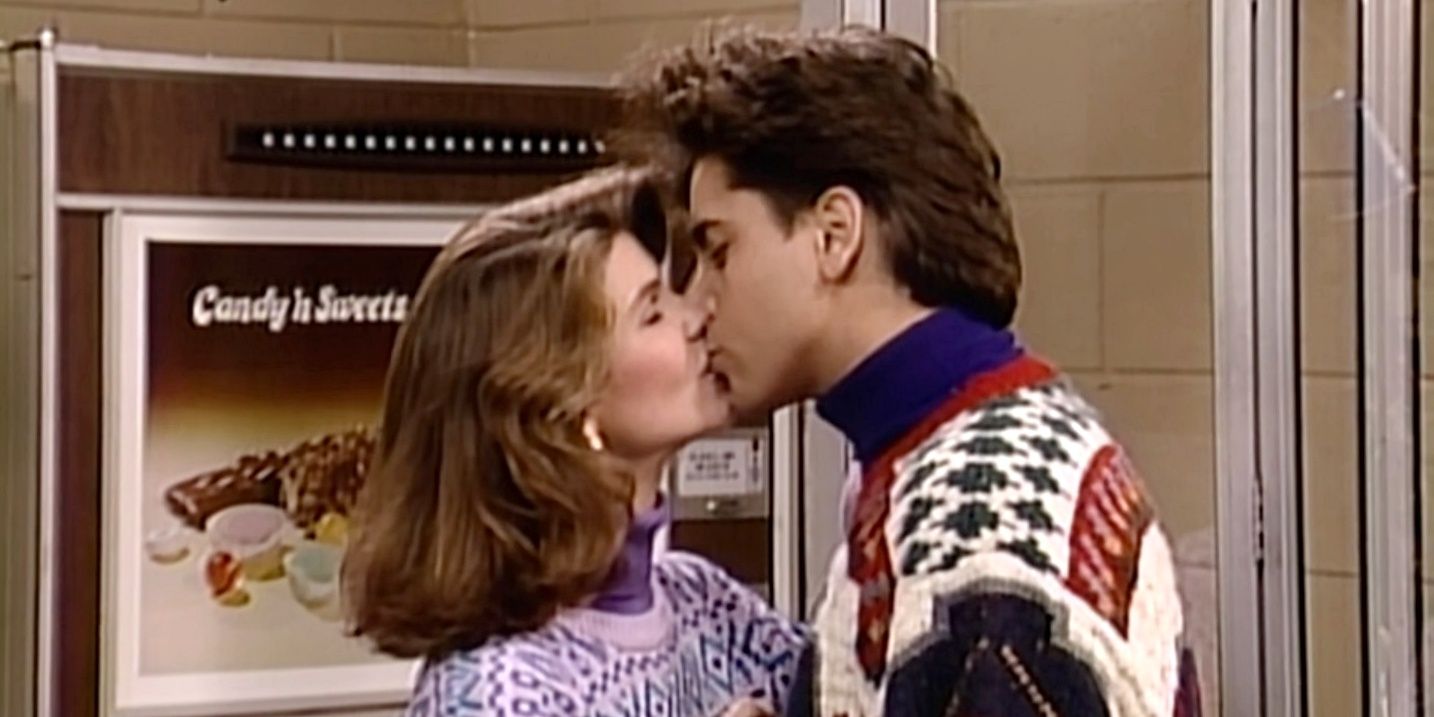 The family got stranded at an airport due to a blizzard during the holidays in Full House season 2, episode 9. While there, Jesse and Becky got a little bit closer. The duo found themselves under some mistletoe at the airport, and not wanting to go against the Christmas tradition, they shared a passionate kiss. Afterward, Jesse said, "Have mercy," while Becky commented that she couldn't wait to kiss him again (next year). A few episodes later (episode 11), Becky got jealous when Jesse was being auctioned off to women during a charity event, and, as a result, the two started officially dating.
Season 2, Episode 21 – Season 3, Episode 2: Jesse & Becky Tell Each Other "I Love You" & Almost Get Married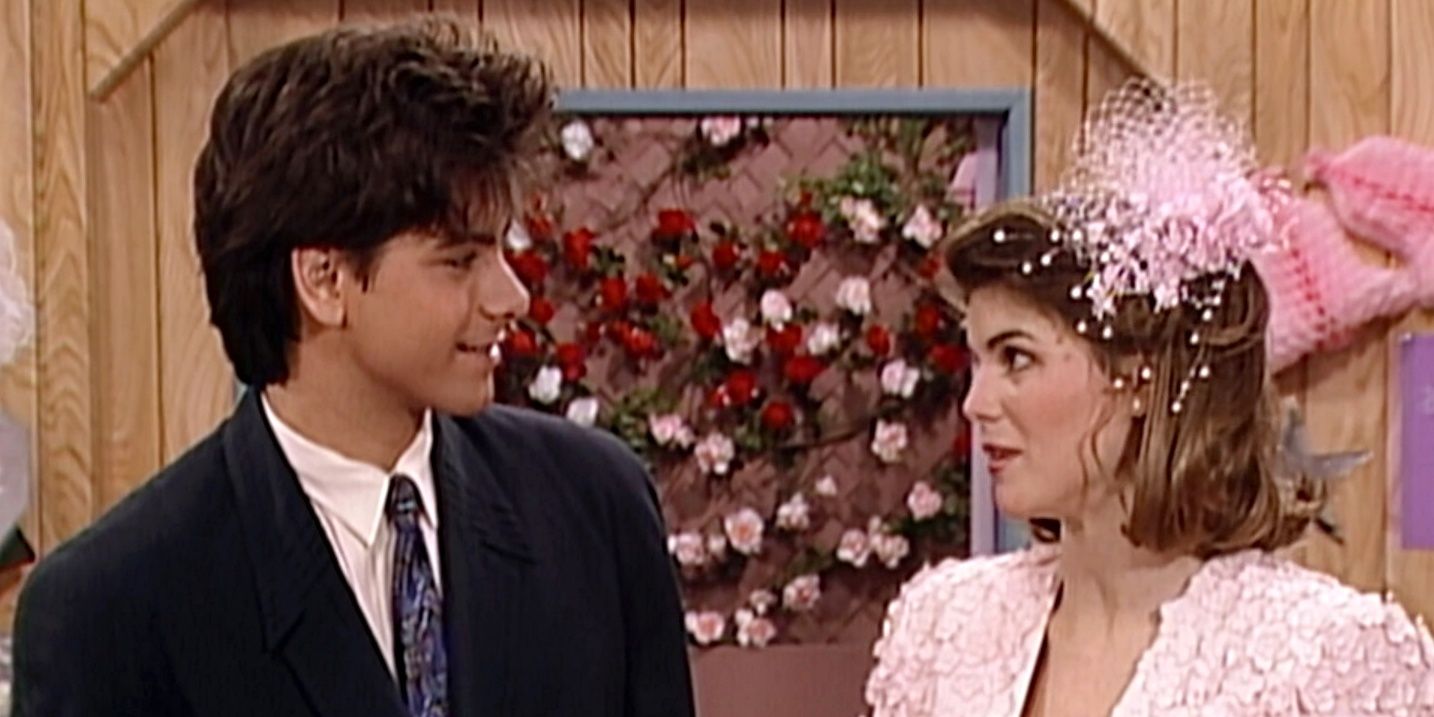 During a trip to Lake Tahoe in the two-part season 2 finale of Full House, Jesse and Becky exchanged "I love you's," and Jesse asked her to marry him. Becky initially said yes but started to have reservations when they made it to the chapel. They wanted to get married right away, which is why they headed to the chapel quickly after Jesse proposed. However, Becky got cold feet and left Jesse at the altar. Once the family returned to San Francisco, Becky explained herself to Jesse, and the two made up and agreed not to rush into a wedding.
Season 3, Episode 3 – Episode 24: Jesse & Becky Briefly Break Up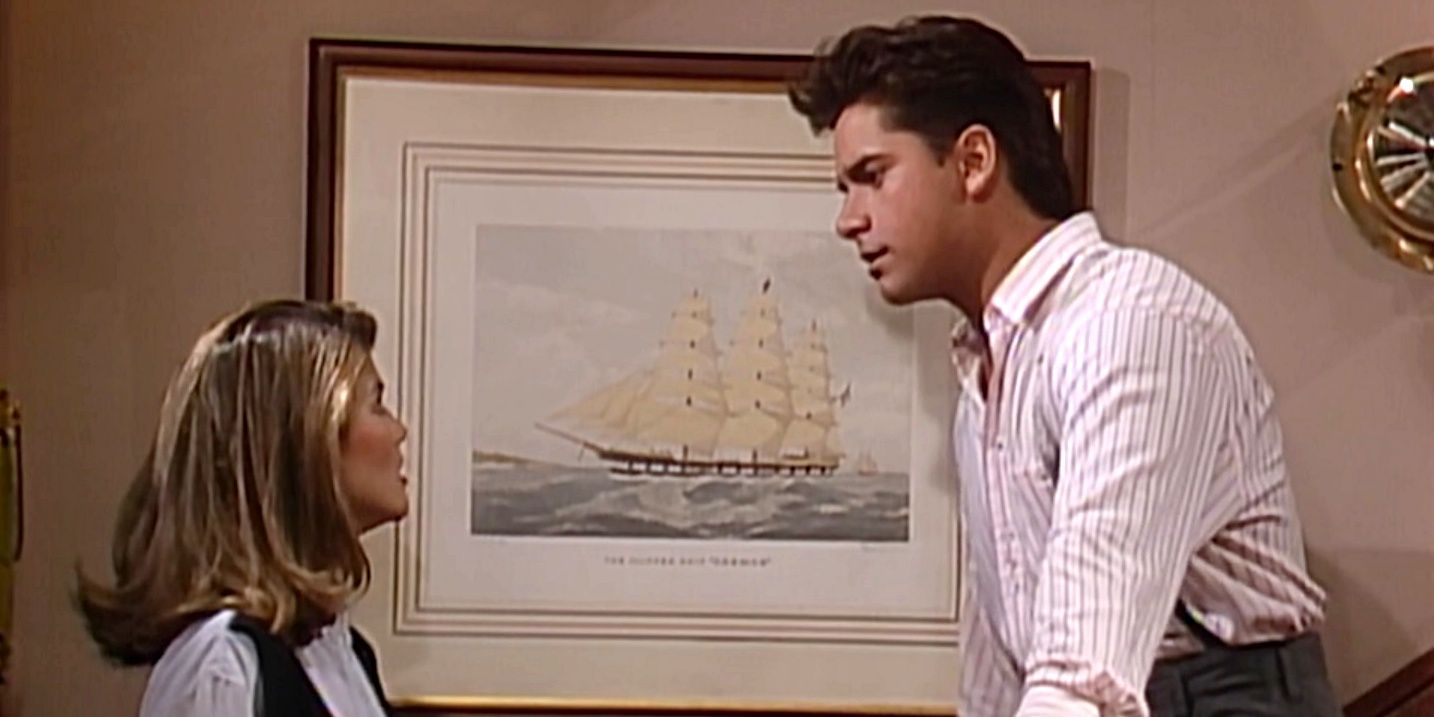 Sadly, Jesse and Becky hit a rough patch during Full House season 3, episode 3, when they realized they had too many differences. Jesse had a horrible time horseback riding with Becky and told her as much, and, as a result, she didn't come to watch him at the Smash Club. The two later got into an argument, which led to a breakup. Following the split, Jesse went on a date with a woman named Diane, but during the outing, he only talked about Becky. Becky learned about what happened on the date, and she and Jesse both admitted that they regretted breaking up and got back together within the same episode.
Season 4, Episode 1 – Episode 17: Jesse Proposes To Becky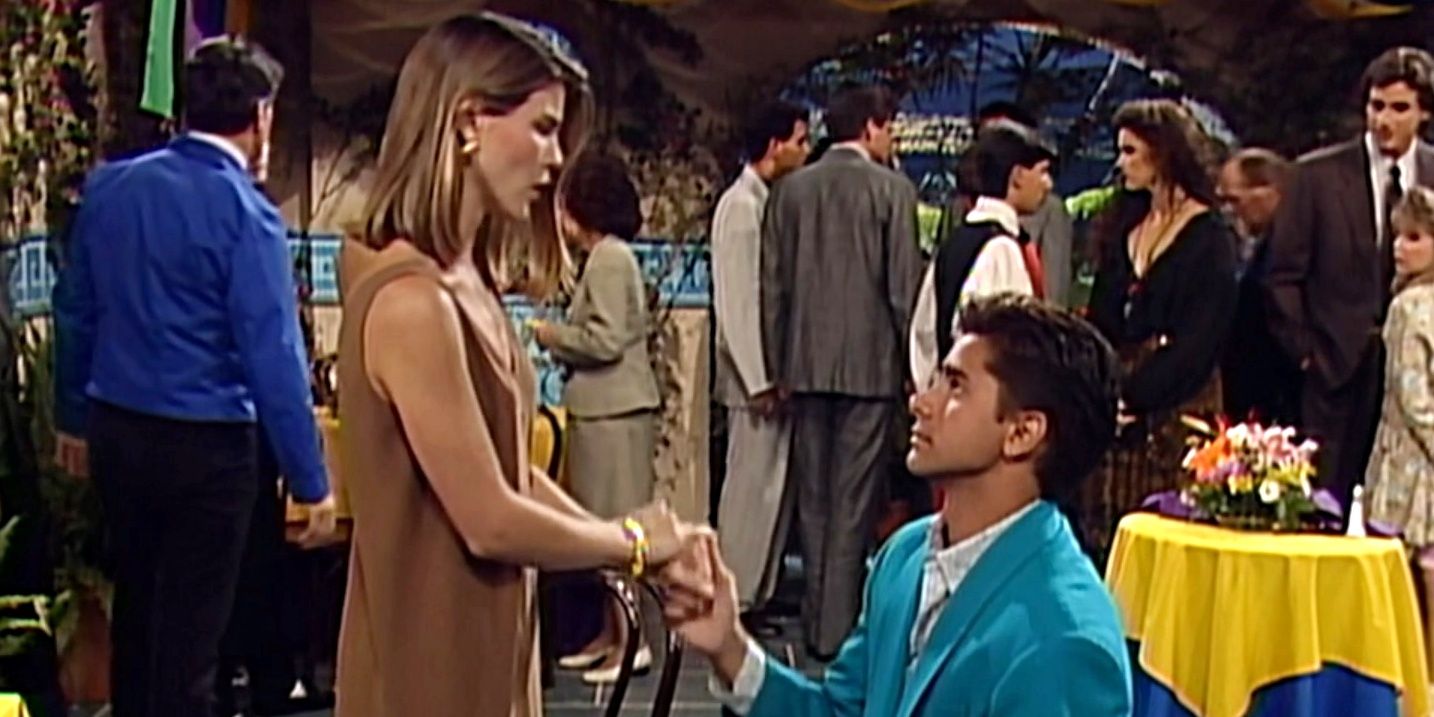 A little over a season after they almost got married, Jesse finally proposed to Becky again in Full House season 4, episode 1. In the premiere, Jesse's relatives from Greece visited California, including a woman, Eleana, who claimed that she and Jesse had been married for 13 years. Jesse and Eleana were able to reverse their marriage because he was (obviously) in love with Becky. Jesse later asked Becky to marry him, and she said yes (for real this time).
Season 4, Episode 18 – Episode 19: Jesse & Becky Get Married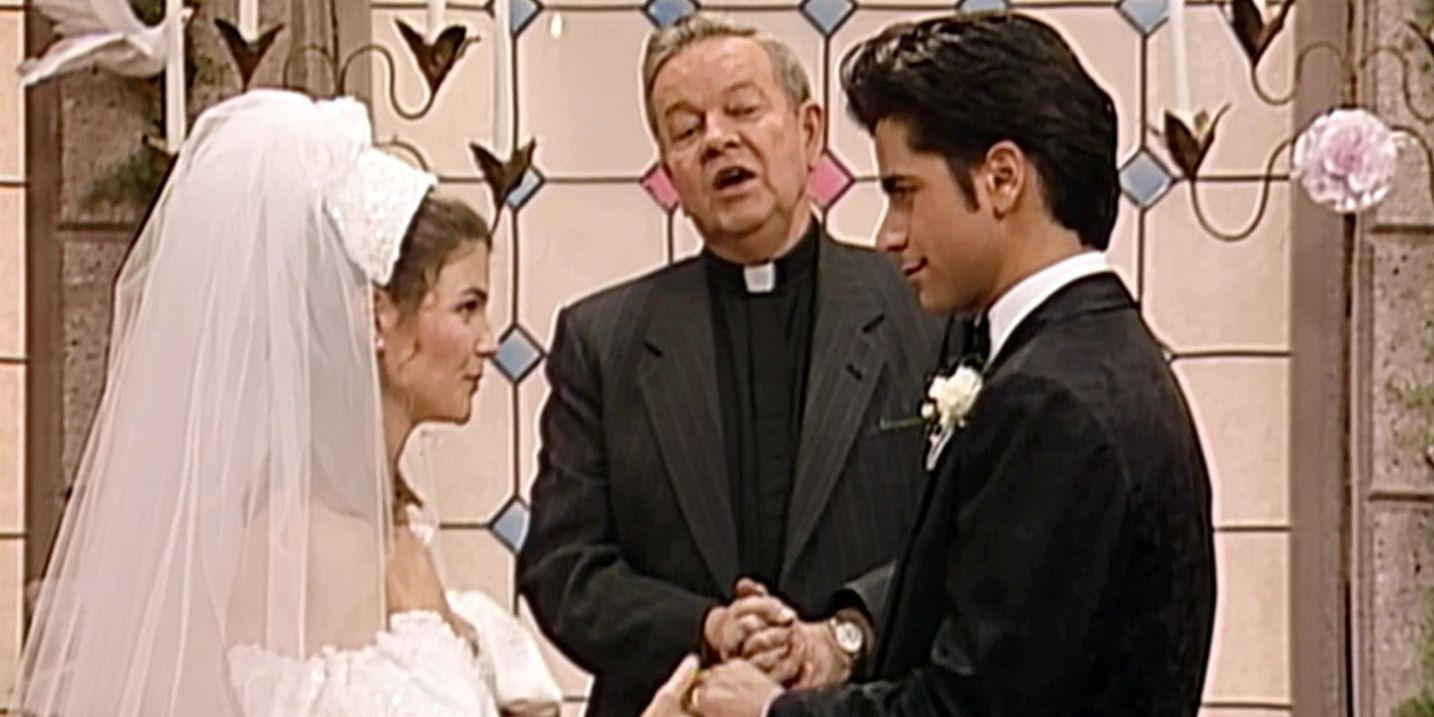 Instead of rushing into a wedding, Jesse and Becky spent time planning the happiest day of their lives. However, everything that could have gone wrong did when their big day came in Full House season 4, episodes 18 and 19. A talk with Becky's father the day before the wedding spooked Jesse, which led to him going on one last adventure before he became a married man.
Jesse and Joey went skydiving, but Jesse got stuck in a tree and later found himself in jail. Becky eventually bailed him out, and they were able to go through with the wedding. Jesse sang "Forever" for his bride, and the two rode off on his motorcycle to their honeymoon following the ceremony. Related: 10 Full House Plot Holes That Still Make No Sense
Season 4, Episode 20 – Episode 25: Becky Moves In With The Tanners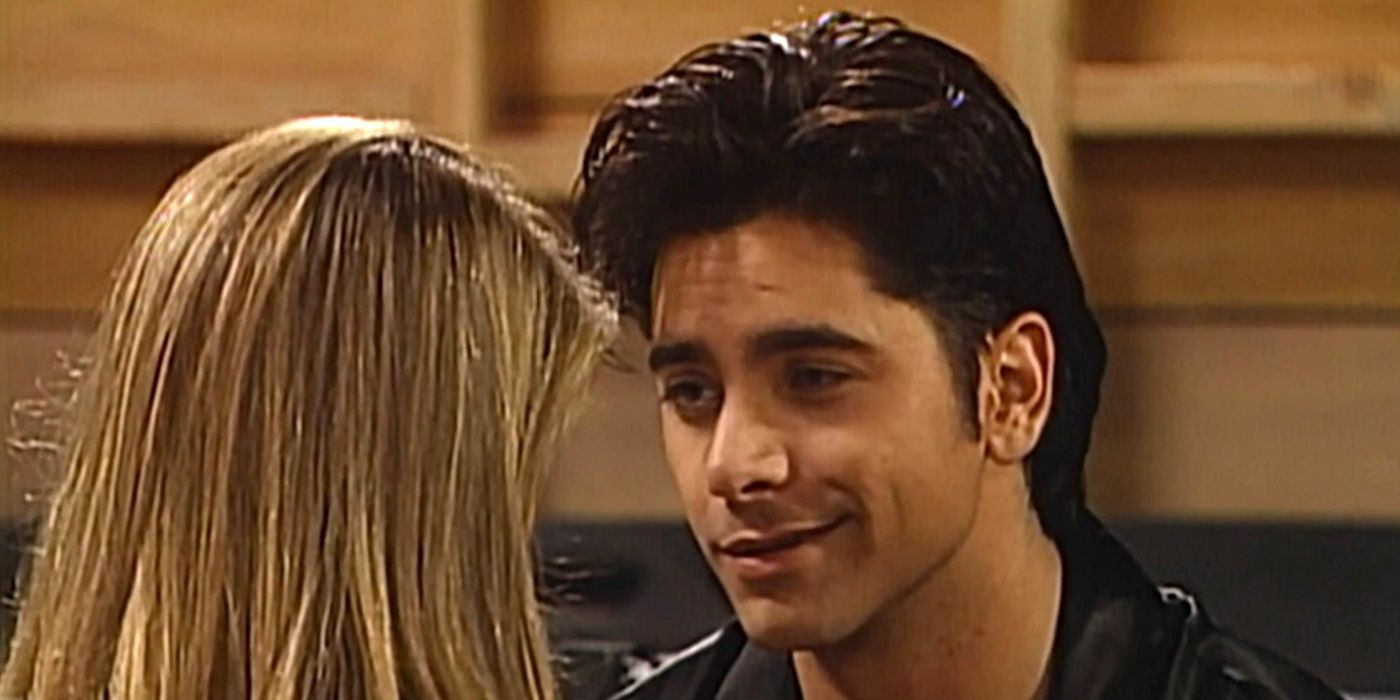 After they got married, the plan for Jesse and Becky was for him to move out of the Tanner house and move into Becky's apartment in Full House season 4, episode 20. Sadly, Jesse missed his family terribly (especially Michelle). Consequentially, Becky agreed to move into the attic of the Tanner home with Jesse, making the full house even fuller.
Season 4, Episode 26 – Season 6, Episode 2: Becky Gets Pregnant With Twins & Gives Birth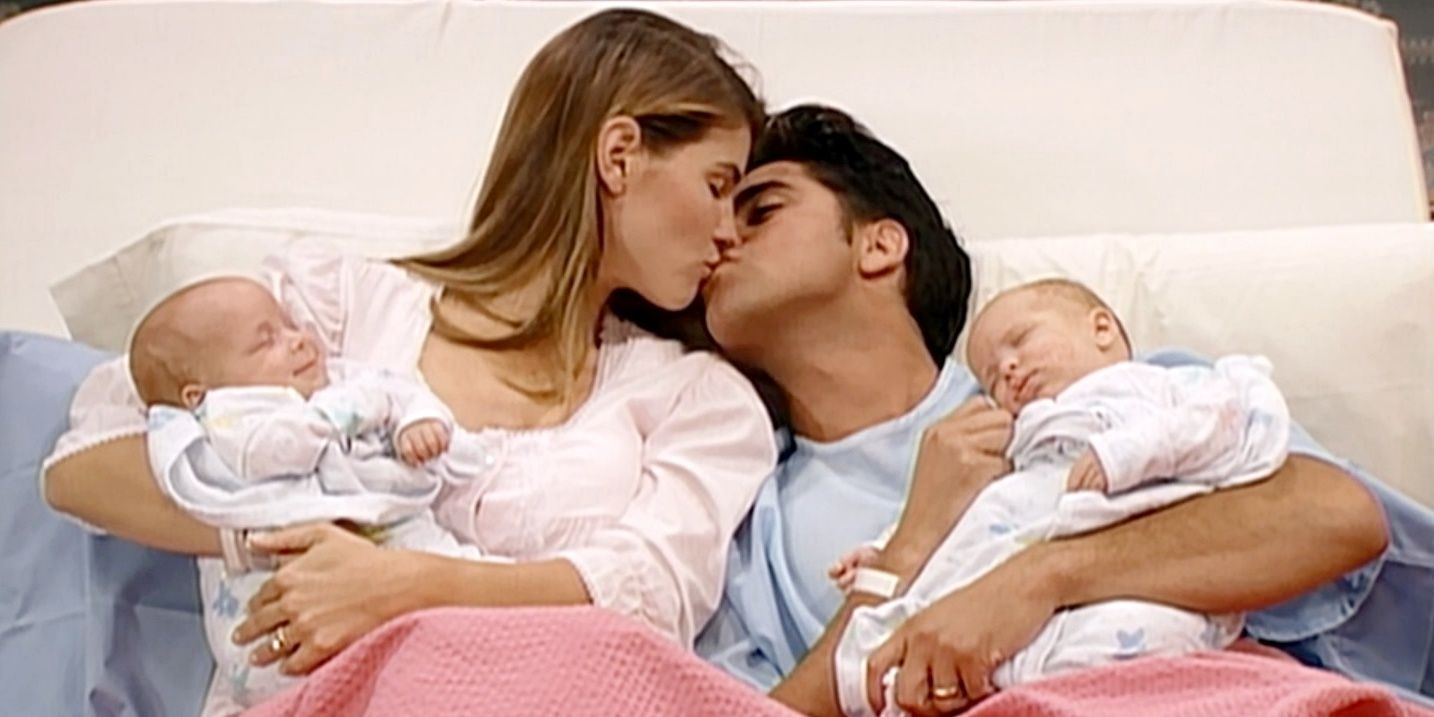 Shortly after getting married, Becky learned she was pregnant in Full House season 4, episode 26, which they were ecstatic about. The following season, the couple discovered that they were having twins. Then, in season 5, episode 10, Becky went into labor at Michelle's birthday party. Unfortunately, at the same time, Jesse had to be hospitalized for appendicitis. He got out of surgery in time for Becky to give birth, but he was still a bit out of it and not much help to his wife. The couple's twin boys — Nicky and Alex — arrived, and Jesse and Becky couldn't be happier.
Season 6, Episode 3 – Episode 20: Jesse's Dreams Affect His Marriage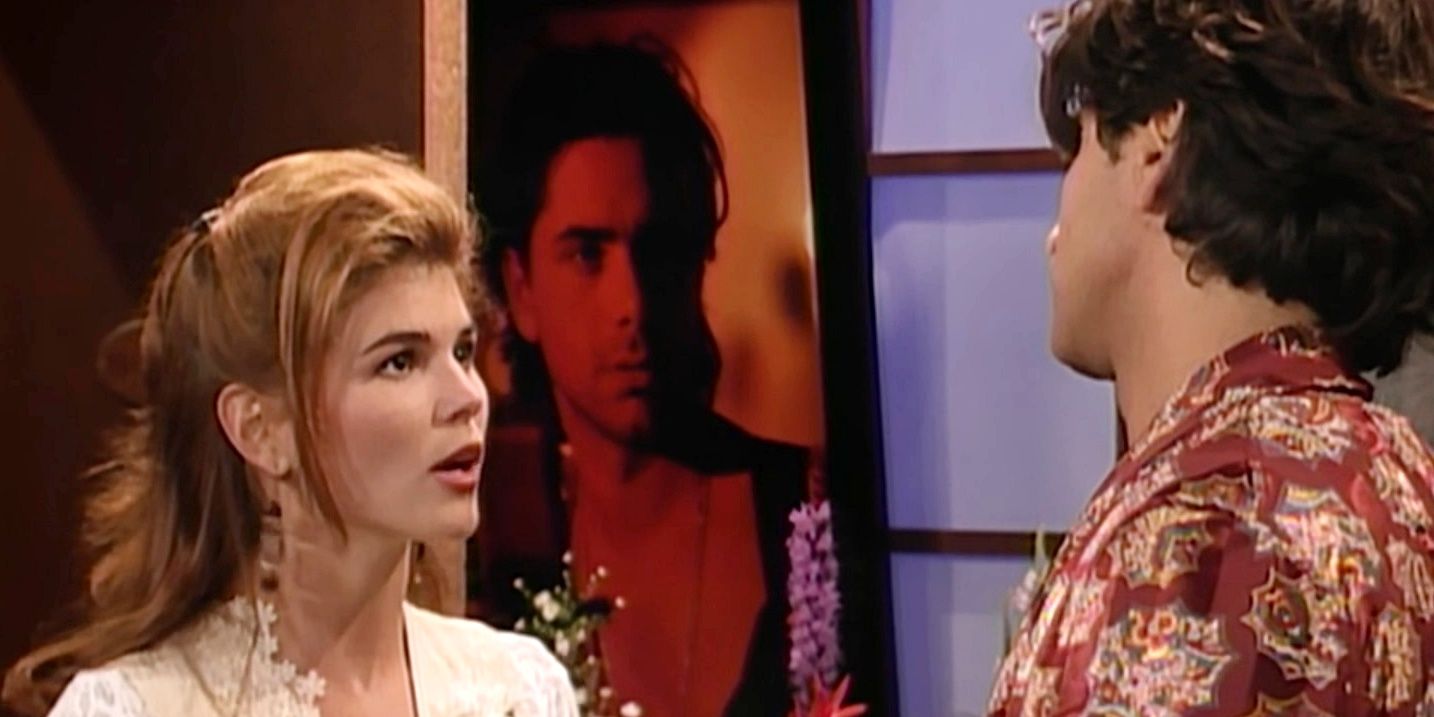 Jesse's song he performed at his and Becky's wedding ("Forever") became popular in Japan in Full House season 6, episode 3, so he, Becky, and the twins traveled to Tokyo to promote the single. However, while there, the fame started to go to Jesse's head, and he started ignoring his family. He eventually came to his senses and turned down the opportunity to go on tour for a year to be with his family.
Season 6, Episode 21 – Season 8, Episode 24: Jesse & Becky Contemplate Moving Out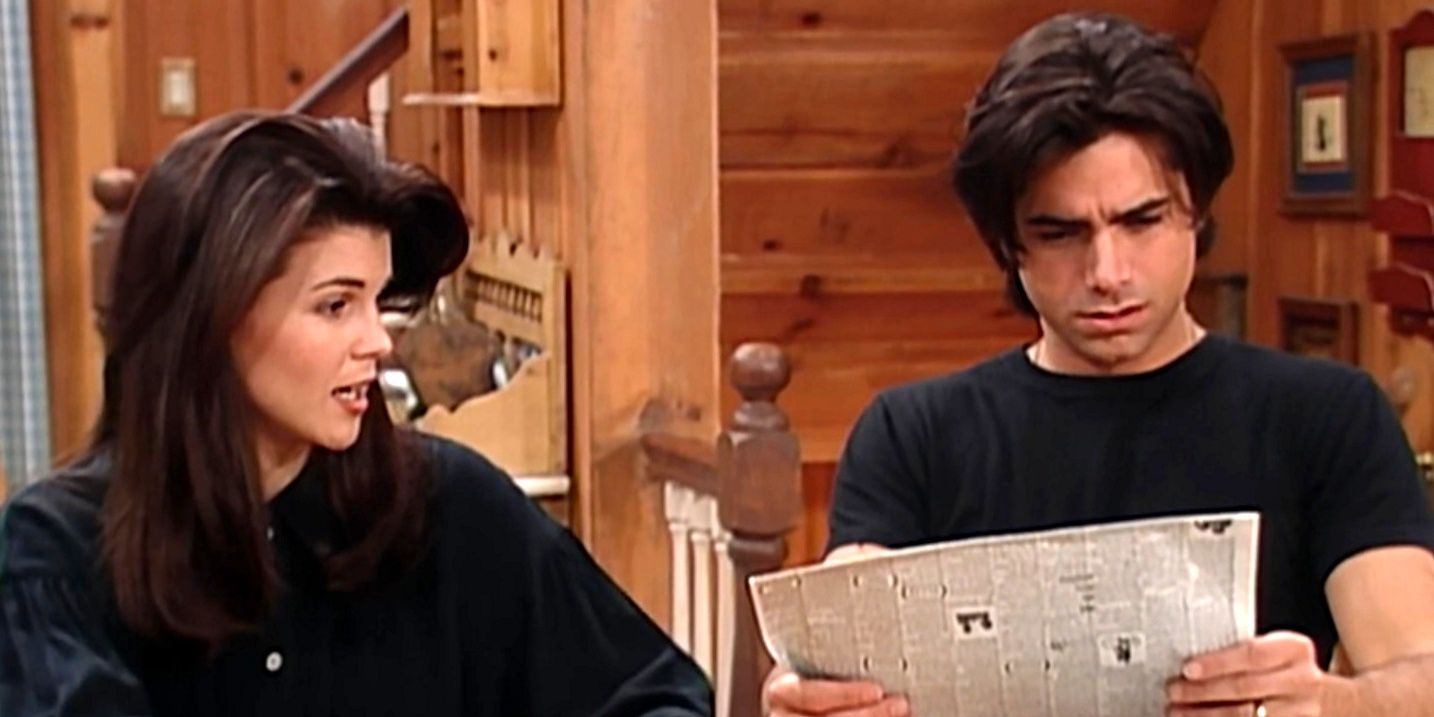 The remainder of Full House (from the end of season 6 to the series finale) was a bit uneventful for Jesse and Becky, but they almost moved out of the Tanner house in season 7, episode 24. The home got a little too cramped, and someone offered to buy it for more than it was worth, leading to the married couple searching for another place to live. Ultimately, everyone decided to stay, and Jesse, Becky, Nicky, and Alex resided there until the show ended.
Fuller House Season 1, Episode 1 – Season 1, Episode 13: Jesse & Becky Renew Their Vows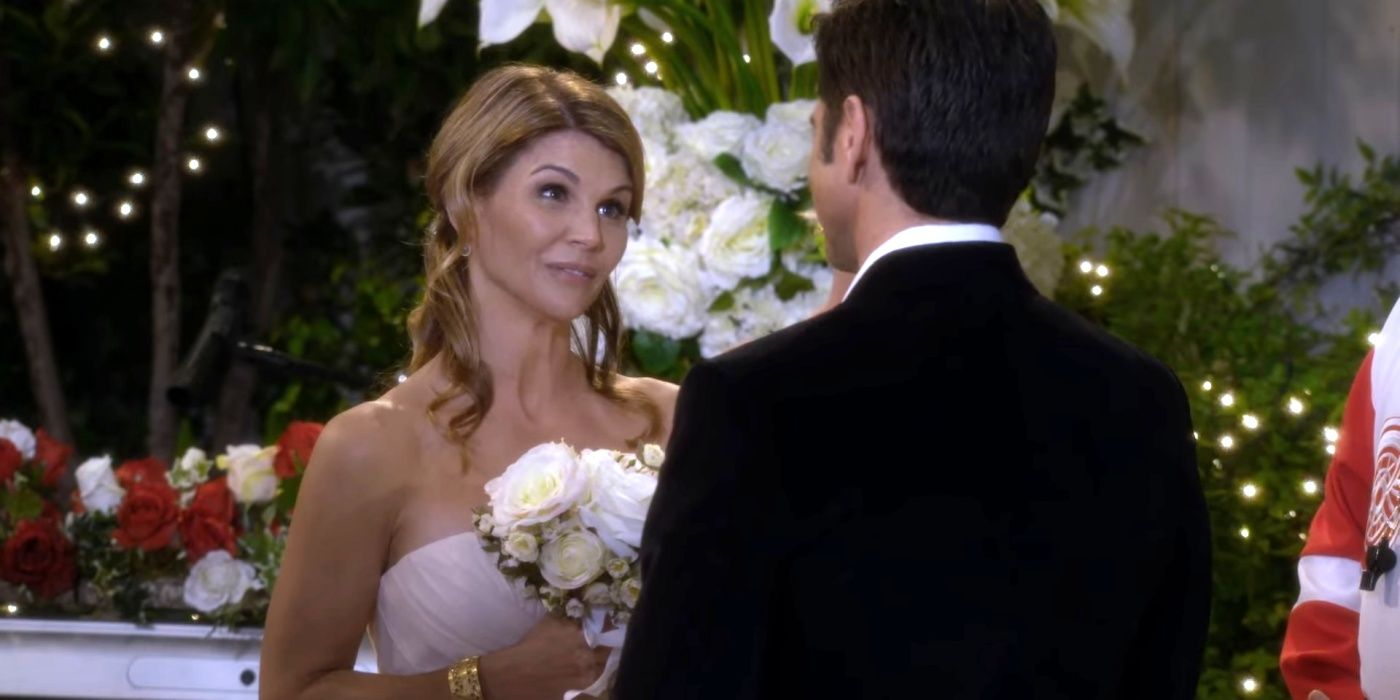 Jesse and Becky returned during the Fuller House series premiere on Netflix, where it was revealed that the couple was still going strong and living in Los Angeles. At the end of the sequel show's first season, Jesse and Becky renewed their vows in the Tanner family's backyard. Kimmy and Fernando decided to also exchange vows that night, leading to a romantic episode. Related: Full House Shared Universe Theory Explained – How The Classic Sitcom Is Connected To 4 Other TV Shows
Fuller House Season 2, Episode 1 – Season 5, Episode 18: Jesse & Becky Adopt A Baby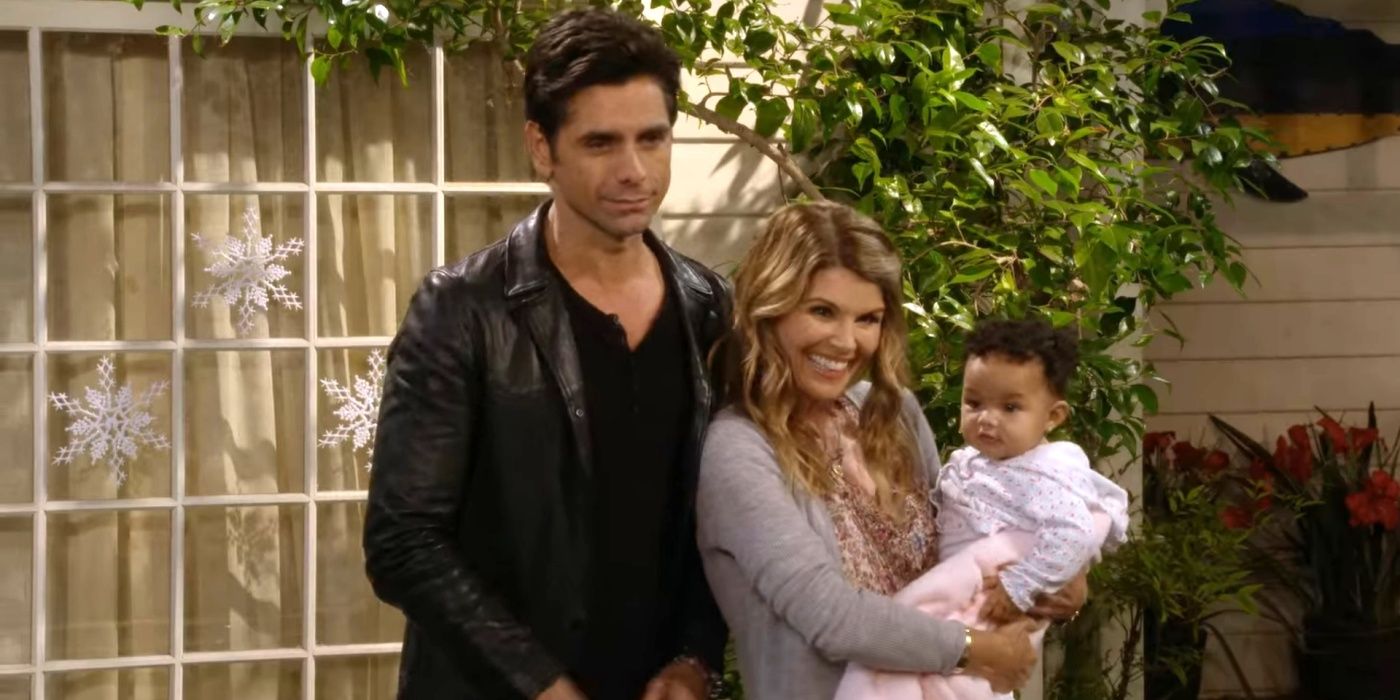 Nicky and Alex were all grown up by the time Fuller House rolled around, and Jesse and Becky missed having a baby. So, they decided to adopt a child in the second season. During the season 2 finale, Jesse and Becky added a new member to their family with their baby girl, Pamela. Not much else happened between the couple for the rest of the show, and that just about wraps up Jesse and Becky's Full House story.