With digital marketing on the rise, you have many different options to explore and strategies to try. Thankfully, many of these tactics can work together to help your business grow. The main aim of marketing is to connect with your audience and develop them into a loyal customer base, and what can be a more powerful tool than the content you create? With over 50% of companies planning to expand their content teams, let's understand how different marketing tactics can use quality content and the numerous benefits you can derive from having a proper content marketing strategy.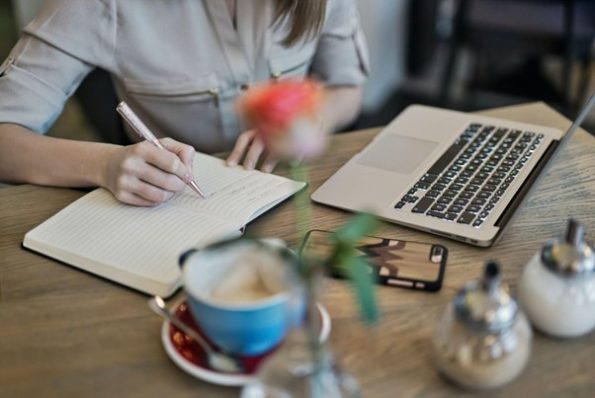 Content Strategy vs. Content Marketing
A content strategy creates cohesive, engaging, meaningful, and sustainable content to attract your target audience. It involves the planning, development, creation, and management of content and forms an overarching plan for every content piece related to your business, a building blueprint.
Your content strategy continuously evolves based on why you want to create this content, what audience you want to address, what reactions you want, who will make your content, how the audience will find it, and how you will maintain your brand style across different platforms.
Content marketing, on the other hand, is just one aspect of your content strategy. It helps your brand stand out from competitors; it involves strategically creating, promoting, distributing, and publishing content to boost your search ranking, attract audiences, build trust, and establish your brand authority to drive purchases and revenue. You can create content for emails, social media posts, blog posts, videos, newsletters, infographics, and more.
How Different Marketing Strategies Use Content Marketing
A wide variety of marketing strategies require quality content. Let's look at a few examples.
1.   Social Media
You need a proper content strategy to use social media to help you reach the right audience and grow your business. Your strategy will create social media posts, an ideal time to publish them, and the metrics needed to track your growth. Metrics can include lead magnet downloads, clicks coming from posts, shares per post, email sign-ups, and more.
Every post should engage your audience; you can learn more about them based on age, income, gender, and industry through surveys, social listening, or interviews. Your audience may expect to see specific content on different websites, such as text-based posts on Twitter or visual content on Instagram. Always include a link to your website (home page or landing page) on your social media profiles.
2.   Pay-Per-Clicks (PPC)
While content marketing takes time to gain momentum, PPC offers immediate Return on investment (ROI). Quality content can be better than well-written at converting leads and driving traffic by providing valuable content that answers the audience's questions.
Audiences generally view PPC ads as advertisements and may be less likely to click on your ad (remember, people are more likely to block ads on their browsers). Even if your PPC campaigns encourage people to visit your site, they may find it a waste of a click because your efforts aren't focused on engaging visitors and are just collecting them.
Try directing your users to content that establishes your brand authority in your niche, as it demonstrates credibility and builds trust to drive conversions. PPC can also help you test what content works better with your audience by using metrics such as conversion rates and help you fine-tune your strategy.
3.   SEO (Search Engine Optimization)
Content marketing and SEO naturally complement each other. SEO ensures that web pages and content are visible to your target audience. Targeted optimization, regular adjustments, and technical tune-ups help drive traffic from organic sources like search engines. The 2022 Content Preferences Survey Report states that compared to a year ago, 55% of buyers relied more on content for research before making purchasing decisions. Your content marketing strategy should be mindful of how SEO works; find topics with search traffic potential by using keywords, check their business potential, and the topics your audience is interested in.
The Benefits of High-Quality Content Marketing Strategy For Your Business
1.   Audience Retention
Your content creates a positive experience for potential users and encourages them to return for more. It helps you build a relationship based on trust with your audience as you create value without taking anything in return, making them trust your recommendations. It improves your brand reputation and helps you gain better traction on social media. It encourages them to be brand advocates and share your blog, posts, and more with friends and family.
2.   More Leads and Better Conversions
The more valuable and niche your content is, the more people can find your website and return for more, driving more traffic. It helps you get more leads (potential customer), such as by prompting users to sign up for email marketing lists or newsletters at the end of your blog posts or by using in-text CTAs (Call to action) where you require users to submit information such as email address or mobile number in exchange for content to download. This will inevitably lead to more sales for your business.
3.   Build Industry Authority
Quality content establishes you as a credible place to receive information and establishes you as a brand authority or industry expert. Answering your audience's queries, creating newsworthy reports and studies, and backing your claims with evidence, case studies, and statistics can also help you gain an edge over competitors in your field.
Endnote
The methods to share your content may change over time, but the basic principles remain the same. Develop a top-notch content marketing strategy using your own niche, audience persona, and reliable data to stand out from your competitors. With how different marketing tactics can make use of quality content to shine through, it is a worthwhile choice to invest in.