Richter Belmont is back to hunt more power-hungry vampires! After a successful Netflix debut at number eight with over 2 million views, Castlevania: Nocturne is renewed for a highly anticipated Season 2. As the stand-alone sequel to the original animated series Castlevania, the series follows the origin story of Richter Belmont set against the backdrop of the French Revolution.
For those following the Castlevania lore, the name Richter Belmont might ring a bell. That's because Richter is the descendant of Trevor Belmont, the main protagonist of the 2017 Castlevania series (making Richter that descendant of Sypha Belmont as well). Although they're separated by approximately 320 years, Richter carries the Belmont family with pride, especially since he's the last descendent of his vampire-hunting clan.
The storyline of Castlevania: Nocturne is connected to the rest of the franchise and is loosely based on Castlevania: Rondo of Blood, Symphony of the Night, and Harmony of Dissonance. With the franchise's expansive universe, and not to mention some big unanswered questions from Season 1, there's much to speculate about the brand-new season. Here's everything we know so far about Castlevania: Nocturne Season 2.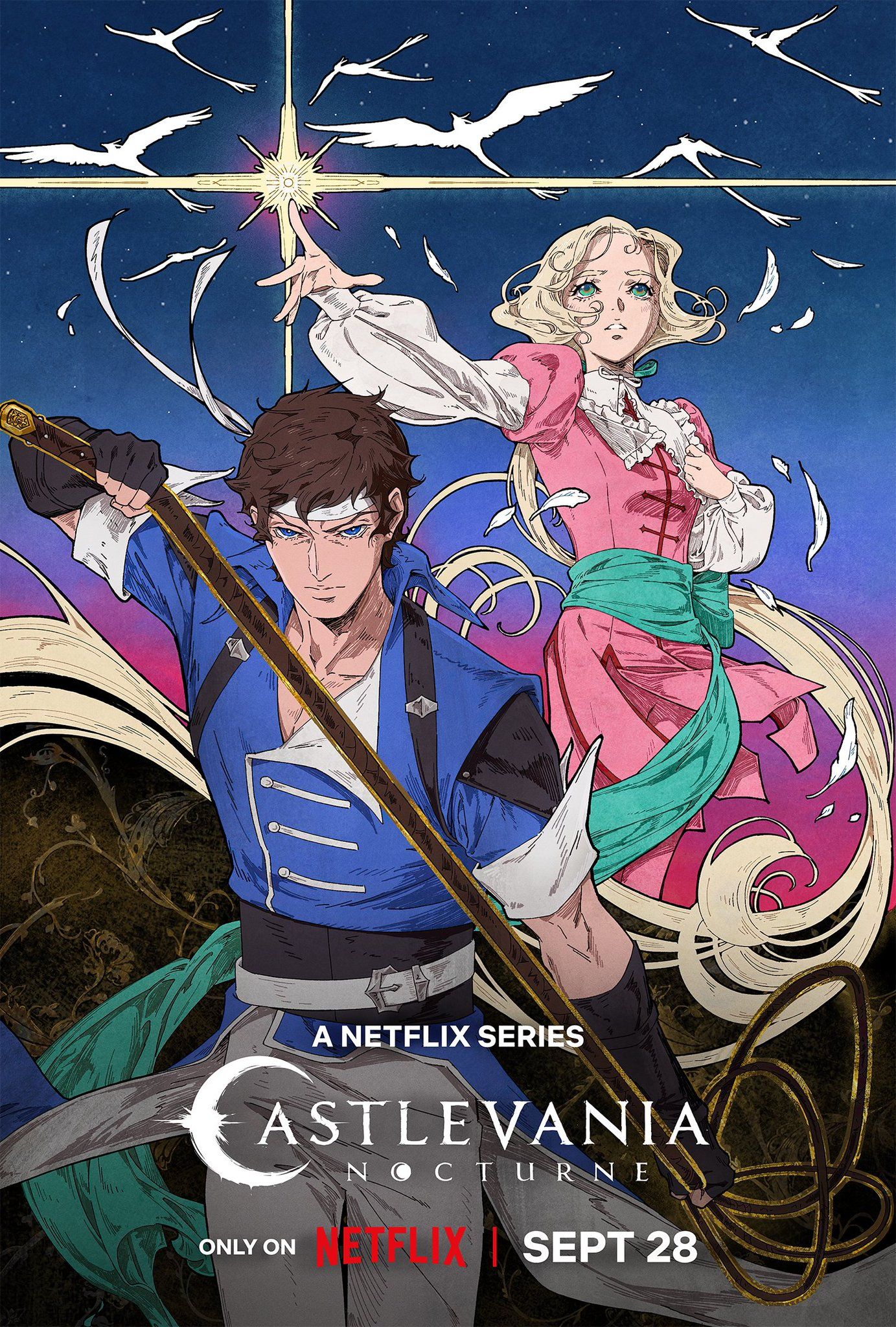 Release Date

September 28, 2023

Cast

Zahn McClarnon, Sophie Skelton, Edward Bluemel, Nastassja Kinski

Main Genre

Animation

Genres

Animation, Action, Adventure

Rating

TV-MA

Seasons

1

Franchise

Castlevania

Distributor

Netflix

Production Company

Powerhouse Animation Studios, Project 51 Productions
RELATED:
10 Best 'Castlevania: Nocturne' Characters, Ranked by Power
When Is 'Castlevania: Nocturne' Season 2 Coming Out?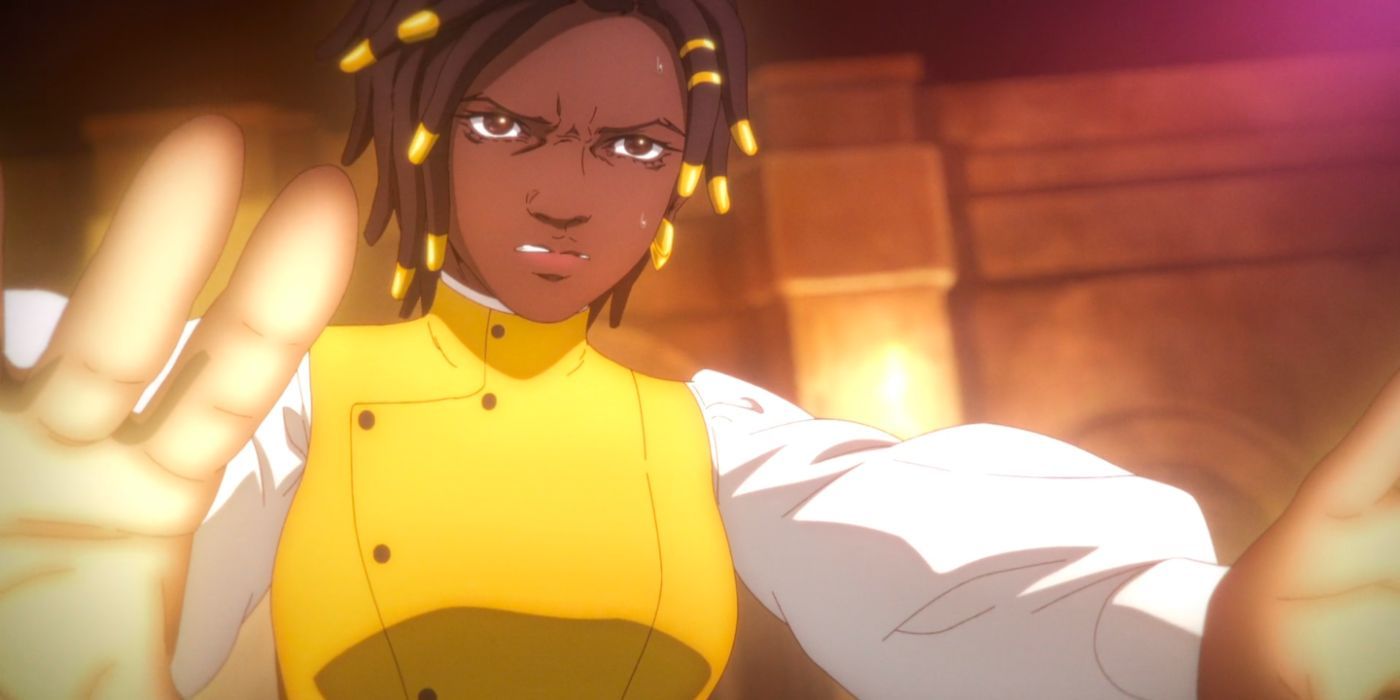 With news of the show's renewal still fresh from the press, Netflix has yet to confirm Season 2's release date. Since the project is currently in production, audiences can probably expect the new season to come out in late 2024, though an official release window has not been confirmed.
In the meantime, you can rewatch all eight episodes of Castlevania: Nocturne. If you'd like to take it further, audiences can go all the way back to 2017 and watch all four seasons of the 2017 Castlevania series, which is also available on Netflix.
If you're not on a Netflix plan yet, new subscribers can choose to opt for three different options: the Standard plan with ads ($6.99/month), the Standard plan without ads ($15.49), or the Premium plan ($19.99). Each plan has distinct features to match your budget and watching preferences, such as the number of supported devices, download options, and video quality.
Is There A Trailer for 'Castlevania: Nocturne' Season 2?
Netflix released the announcement video for Castlevania: Nocturne Season 2 on October 6, 2023. While the clip shows the characters from the prior season, it doesn't tell us much about the upcoming season's storyline. Be sure to stick around for when the official trailer arrives!
Who Stars in 'Castlevania: Nocturne' Season 2?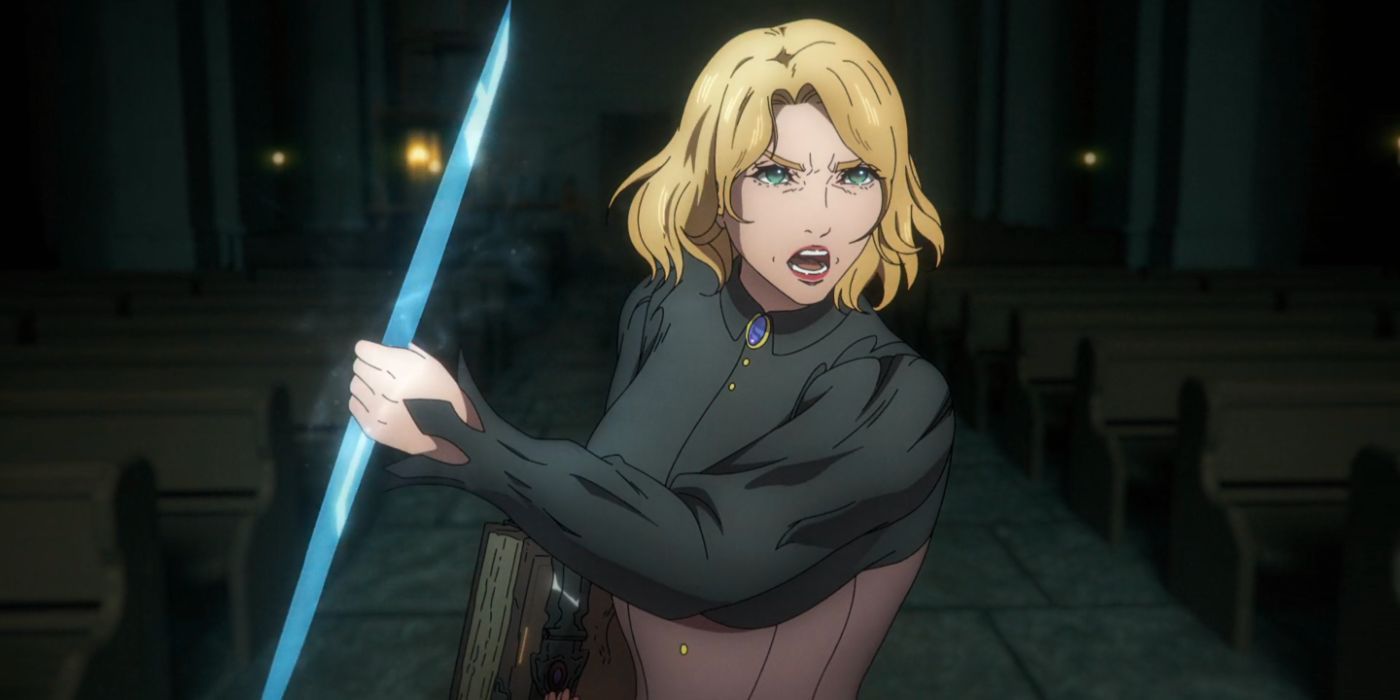 Season 2 of Castlevania: Nocturne sees the return of Richter Belmont, who is voiced by Edward Bluemel. Before the animated series, Bluemel also starred in the Netflix movie Persuasion, starring alongside Dakota Johson and Henry Golding. Also expected to return are Natassja Kinski as Tera, Sophie Skelton as Julia Belmont, Sydney James Harcourt as Edouard, Thuso Mbedu as Annette, Pixie Davis as Maria Renard, Zahn McClarnon as Olrox, and Franka Potente as Erzsebet Báthory, a.k.a. The Vampire Messiah.
Collider's Robert Taylor had the chance to sit down for a chat with director duo Sam and Adam Deats and co-showrunner Kevin Kolde.
During the interview, the trio teased which characters are expected to grace Castlevania: Nocturne Season 2.
We talk about Dracula a lot. But I think Dracula is one of those things that you talk about a lot because, if you're going to do it, you've got to do it right. His story ended in such a satisfying way. If we were going to go beyond that, it would need super thoughtful care. So, I don't know. We'll focus on Alucard and Juste, and continue to have Dracula chats.
As audiences may recall, the season finale of Castlevania: Nocturne Season 1 sees the shocking return of Alucard (James Callis). Although his appearance was brief, his presence is one of the biggest highlights of the season's ending. And it looks like that won't be the last time audiences will see Alucard. There's a high chance that Alucard will shake things up even more in Season 2.
Besides Alucard, the trio also revealed the latest addition to the Castlevania: Nocturne cast: Juste Belmont (Iain Glen), the estranged grandfather of Richter Belmont. According to the lore, Juste distanced himself from the Belmont clan after losing his loved ones, ultimately choosing to live in society's shadows. Looks like Richter isn't the only descendant left.
What Is 'Castlevania: Nocturne' About?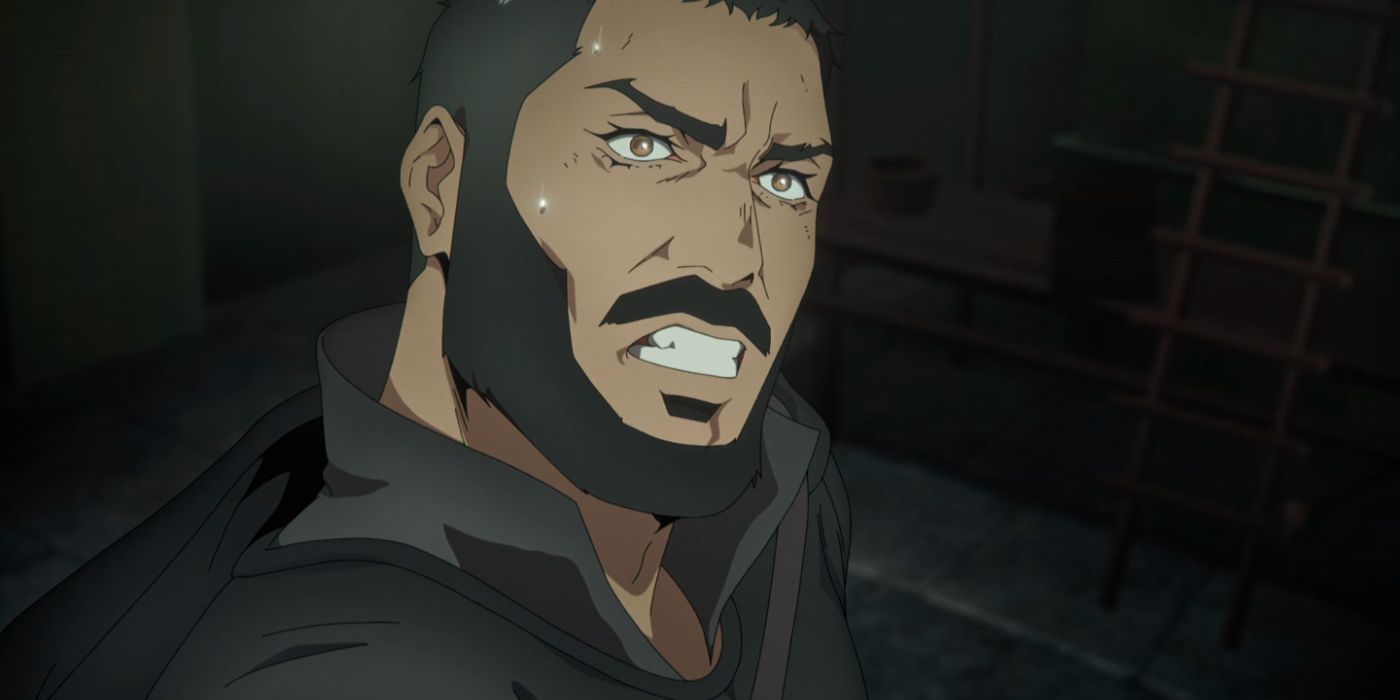 Below is the official Netflix synopsis for Castlevania: Nocturne:
France, 1792 – the height of the French Revolution. In a remote part of western France, the counter-revolutionary aristocracy has forged an alliance with a terrifying Vampire Messiah, who promises to 'eat the sun' and unleash an army of vampires and night creatures to crush the revolution and enslave humanity. Annette, a sorceress from the Caribbean, seeks out Richter Belmont, last descendant of the long-fabled family of vampire hunters, to lead the resistance.
What Happened in Season 1 of 'Castlevania: Nocturne'?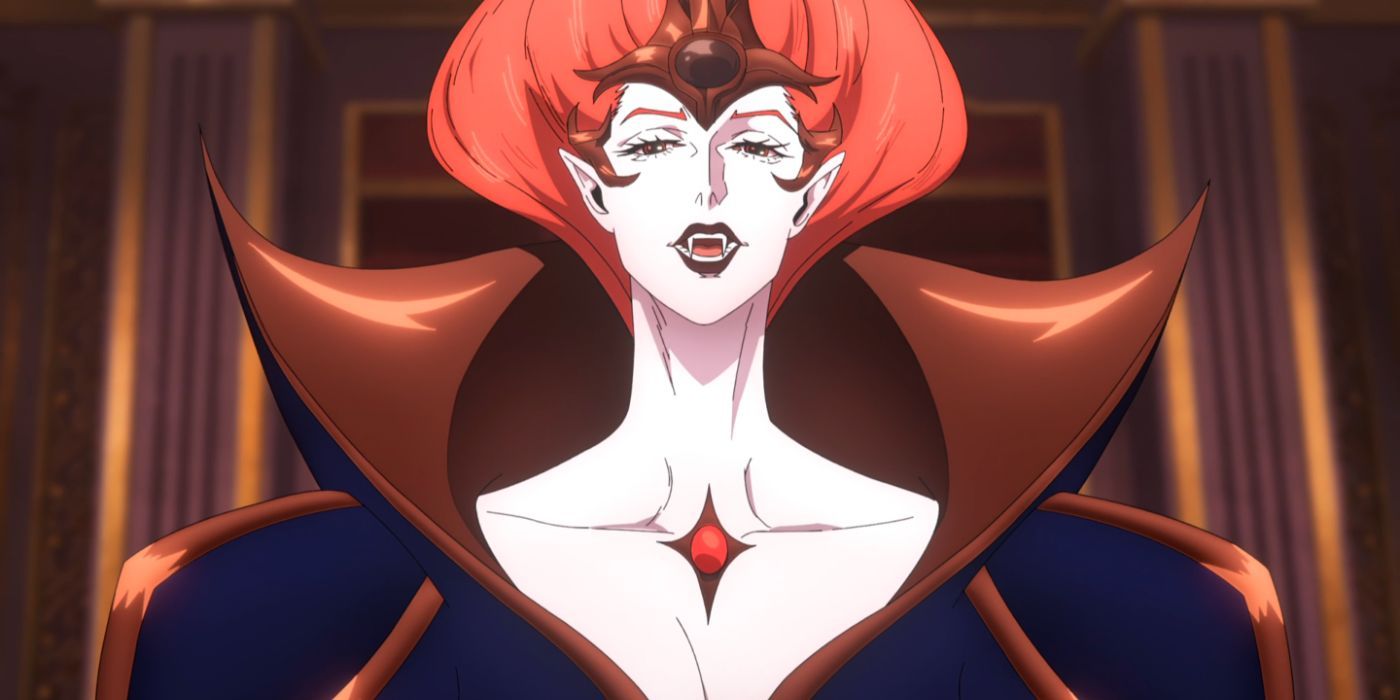 Season 1 of Castlevania: Nocturne first opens in 1783, roughly 300 years after the events of the original Castlevania series, Audiences are introduced to a young Richter Belmont, who at the time is in Boston with his mother Julia (Sophie Skelton). Julia takes Richter to the docks to send him off to France, with the hopes that he'd be much safe and protected from the evil forces surrounding them. But on the way, the 250-year-old vampire Olrox (McClarnon) shows up and kills Julia right in front of Richter's eyes. In a twist of events, Olrox spares Richter's life but warns the child that he'll return once he's grown.
Throughout the series, we see Richter along with his fellow revolutionaries going against the aristocrats and blood-thirsty vampires. But there's one villain they must stop: the vampire messiah Erzsebet (Potente). It doesn't help that Richter and the gang are on the clock. Erzsebet is dead set on blocking out the sun forever, casting out an eternal night for her army of vampires to rise and take over the world. As Erzsebet's powers grow stronger by the series finale, it will only take a miracle for Richter to overcome her evil.
RELATED:
10 Best Villains in the 'Castlevania' Animated Universe, Ranked
Who Is Making 'Castlevania: Nocturne'?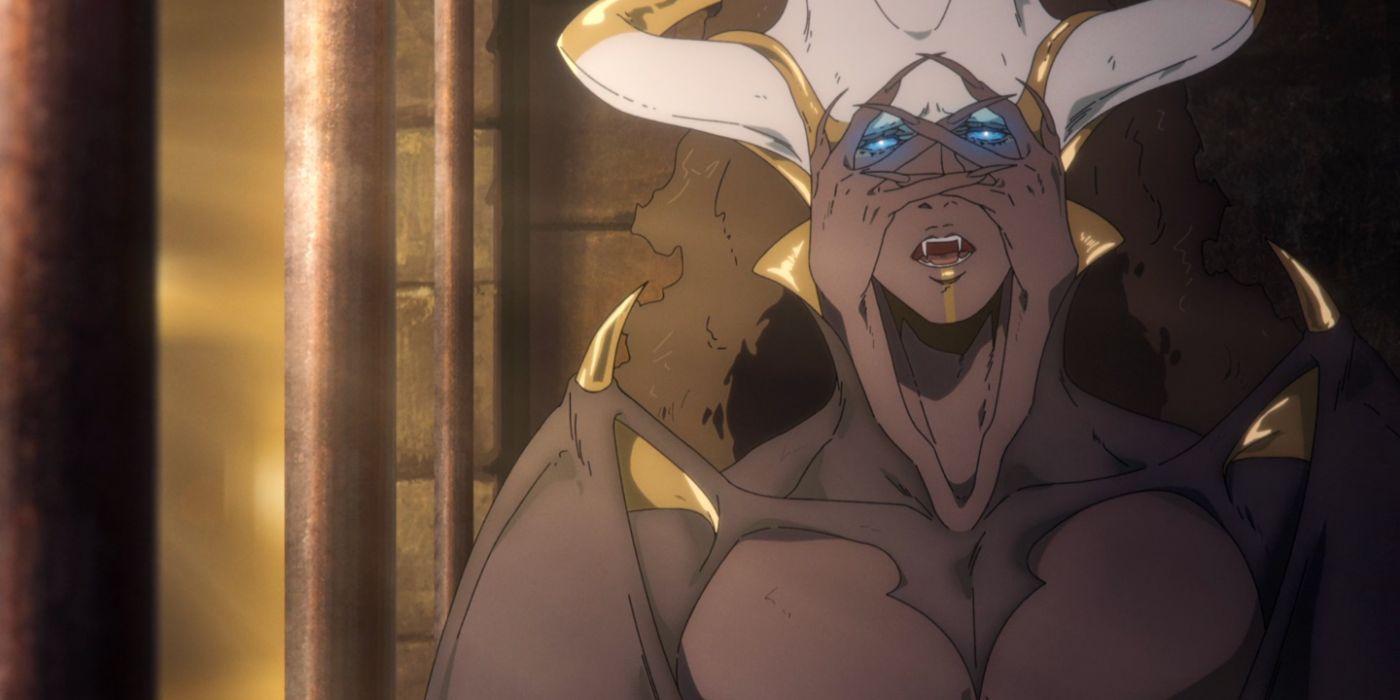 Castlevania: Nocturne is helmed by showrunners Kolde and Clive Bradley, and is directed by the Deats duo. Bradley also joins the team as creator and writer for episodes 101-102, 104, 106, and 108. Meanwhile, writers Zodwa Nyoni worked on episode 103, Temi Oh on 105, and Testament on 107. The show is executive produced by Bradley, Kolde, Fred Seibert, and Adi Shankar under Project 51 Productions LTD. The series is animated by Powerhouse Animation, who has also done work for Master of the Universe: Revelation and Blood of Zeus.