The buddy cop movie was a staple of early 2000s cinema, and no one did it better than Jackie Chan and Chris Tucker in Rush Hour. The duo were masters of both action and comedy, breaking barriers and the box office. The movie's success spawned a franchise with two sequels and a short-lived TV show. While none of the spinoffs had the critical success of the original film, fans still flocked to the theaters. Chan and Tucker were well-known in their respective fields before they starred in Rush Hour, but the franchise undoubtedly boosted their fame and international recognition. It has been 16 years since the last installment, Rush Hour 3, was released. Since then, the stars and the fans have been continually asking if the story would continue. There have been on-and-off whispers about a potential revitalization of the franchise, but there might finally be some truth to the rumors. Now without further ado, here is everything we know so far about Rush Hour 4.
Is 'Rush Hour 4' in Development?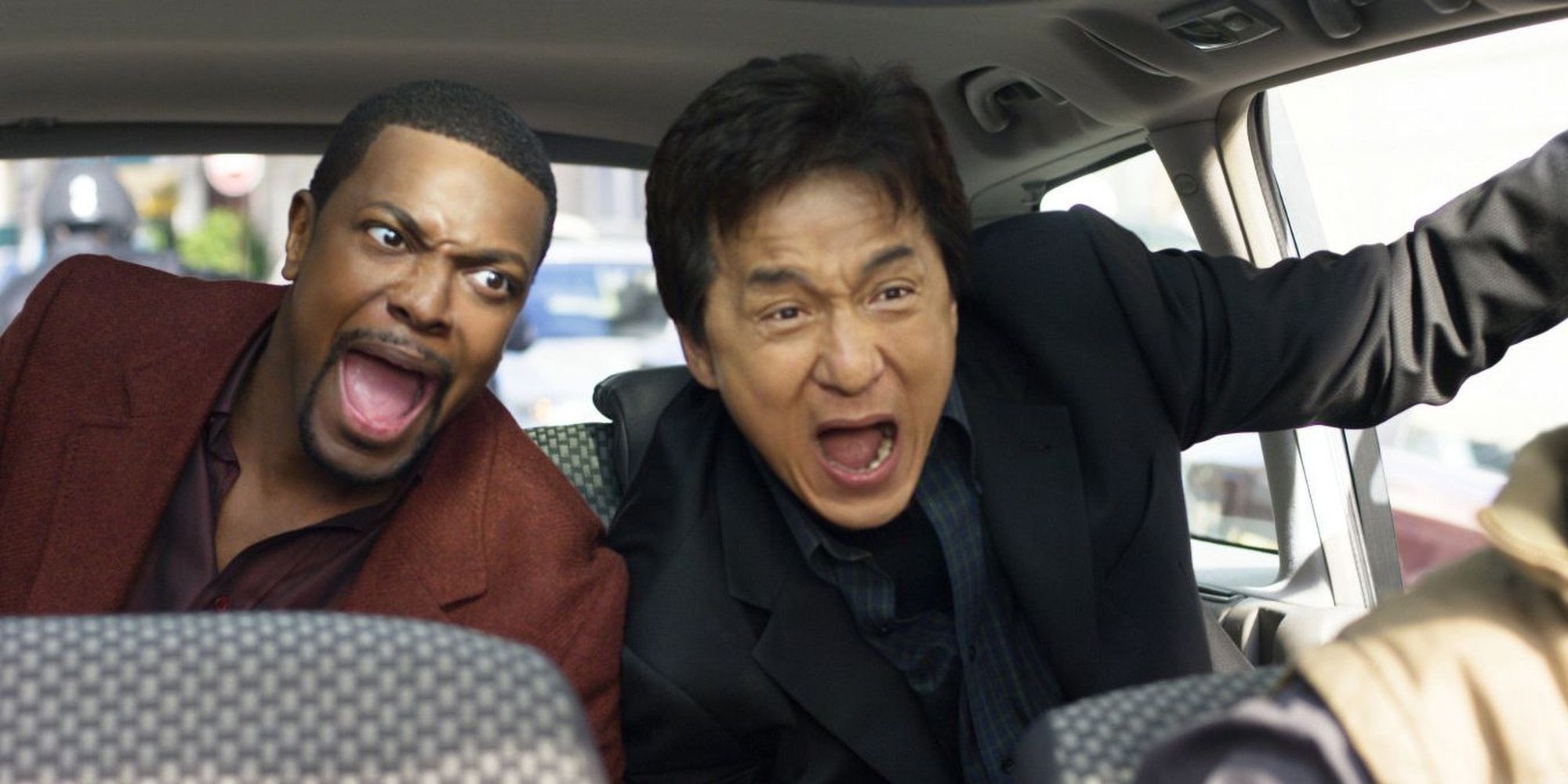 The short answer is maybe. The first official confirmation that the film was making progress happened last December at the Red Sea Film Festival. Jackie Chan confirmed that they were in talks and that he was going to meet with the film's director that very evening to discuss the script. This is a positive sign, as he has previously stated that he would only be interested in doing another sequel after seeing a script that he believed in. Co-star Chris Tucker has also made statements that indicate momentum is building for the project. During an interview with V-103 promoting his role in Air, Tucker discussed his return to the big screen and his future plans. He said that after traveling around the world, he is ready to devote himself to work fully. He has an upcoming slate of projects that he is really excited about, and though he didn't specify too many details, he did directly mention Rush Hour 4 and how much he loves working with Chan.
While these comments prove that the main two stars are now on board, there is no announced writer, director, distribution company, or studio backing, which makes it difficult to tell how far along the project is in the development process. A project being in talks like Chan mentioned could go on for years, but hopefully, there is enough steam that fans won't have to wait another 16 years to see the film.
Which Cast and Crew Members Are Returning For 'Rush Hour 4'?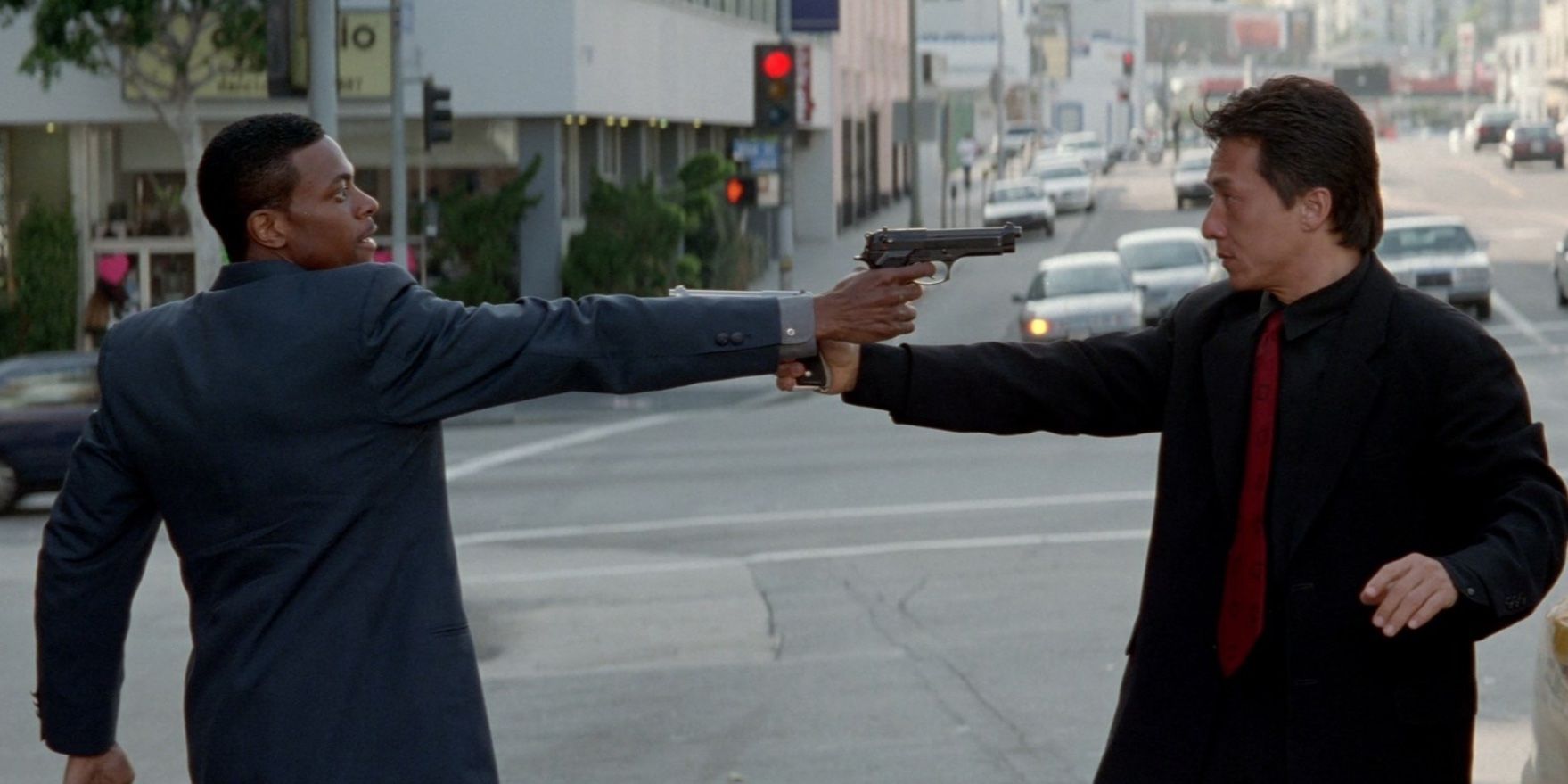 Perhaps one of the few things we can say for certain is that Jackie Chan and Chris Tucker will return as the starring duo. One likely change to the creative team will be Jackie Chan coming on as an executive producer, as he currently has over 60 producing credits to his name. Given his previous comments about only wanting to do the project if it is one he truly believes in, this would also give him a larger say in the creative side of the film. Beyond the original duo, the casting choices are unlimited as there will be new opportunities for allies and villains to emerge. Now that our heroes have aged, there will potentially be some family members or new friends who will come into the mix as well.
One person who we can safely say will not be involved is Brett Ratner, the director of the three previous Rush Hour films. Ratner hasn't directed a film since 2014, and in November 2017, seven women presented distressing accusations of Ratner's sexual harassment and misconduct. This caused Warner Bros. to end their deal with Ratner, severing all ties. Finding the right director to take the helm could be one potential cause for the delay, but it could also be exactly what the franchise needs. Although they were box office hits, Rush Hour 2 and Rush Hour 3 were panned by critics and audiences alike for their repetitive nature and lack of originality from the first film. A fresh voice could be the key to revitalizing this long-dormant franchise.
RELATED: The 10 Greatest Martial Arts Movies of All Time, Ranked by IMDb Score
What Will the Plot of 'Rush Hour 4' Be About?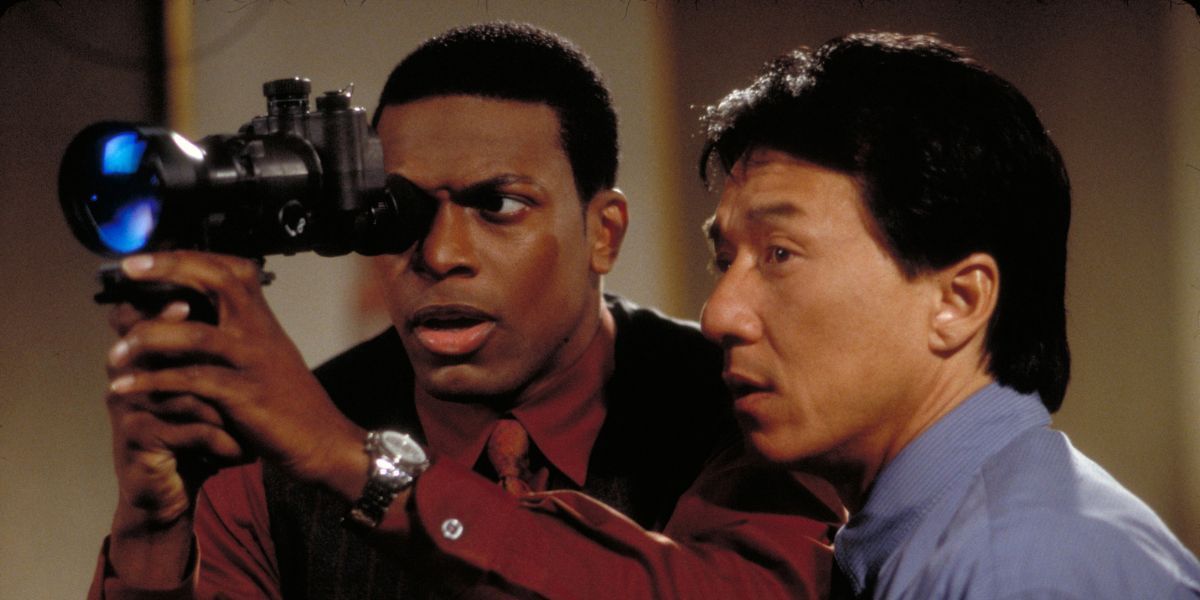 With no script details or trailer released, all plot details are purely speculation. However, it can be assumed that the film will try to strike a balance between maintaining all the things that made the original films so loved while also trying to update it for new audiences. The humor and witty banter between the two lead characters will remain a significant focus, as their comedic interactions are a trademark of the series and will naturally be retained in any new installment. The duo has already been to Los Angeles, Hong Kong, and Paris, and the new installment will likely feature a new international location, adding that key sense of adventure while providing a sense of novelty to the film.
The Rush Hour movies have always promoted themes of cooperation and understanding between diverse cultures. A new film might continue to emphasize these messages, given their relevance in today's world, incorporating contemporary themes and issues could make the movie contextually relevant. Being a standout in the early 2000s action genre, Rush Hour defined what a comedy film can be to so many viewers. It immersed them in a world with a combination of the fan-favorite buddy cop dynamic, comedic mastery, stunning action and stunt work, and lighthearted entertainment that was funny but never dumb (unless it wanted to be). Nostalgia is such a strong element of the franchise's appeal, which isn't necessarily a bad thing. The movie will also likely be filled with Easter eggs for the dedicated fans, including references to memorable moments and callbacks to the iconic gadgets, cars, and vehicles used in the franchise. Though we don't know much about Rush Hour 4 yet, after 16 years we finally have some real hope. So bookmark this page and stay tuned to Collider as we'll be bringing you all the latest details on the production of Rush Hour 4, as and when they're released.