Summary
Magic Mike 4 is a possibility despite the previous movie's conclusion, as new storylines and characters could be explored, potentially without Channing Tatum's involvement.
There has been little official news on Magic Mike 4, but there is still a demand for a new movie, with suggestions for casting Michael Shannon gaining traction.
While Magic Mike 4 has not been confirmed, director Steven Soderbergh has expressed interest in expanding the Magic Mike universe and exploring spinoffs and different characters, potentially through a streaming service like HBO Max.
Magic Mike 4 would continue the story of Channing Tatum's endearing male stripper Mike Lane, despite the previous movie suggesting he'd given up undressing for entertainment for good. Magic Mike's Last Dance saw Mike Lane leaving Florida to direct a saucy stripper show in London's West End, and the new environment (not to mention his relationship with wealthy socialite Maxandra) opens up possibilities for Magic Mike 4. There's a lot to be said for exploring the fish-out-of-water motif set up by the working-class dancer Mike hobnobbing among the elite of London Society.
However, Magic Mike 4 isn't a guarantee. Just as Mike has grown weary of the stripping world, it's possible that Channing Tatum has become weary of the franchise himself. If another movie is added to the Magic Mike franchise, it might happen without his participation. Magic Mike's Last Dance presents itself as a bit of a paradox, claiming to end Mike's story but at the same time presenting it with so many new chapters. Of course, his story isn't the only story of interest in the Magic Mike universe, making Magic Mike 4 a bit of a creative wildcard for the franchise's direction.
RELATED: Magic Mike 3's Biggest Change Hurts The Franchise's Original Meaning
The Latest Magic Mike 4 News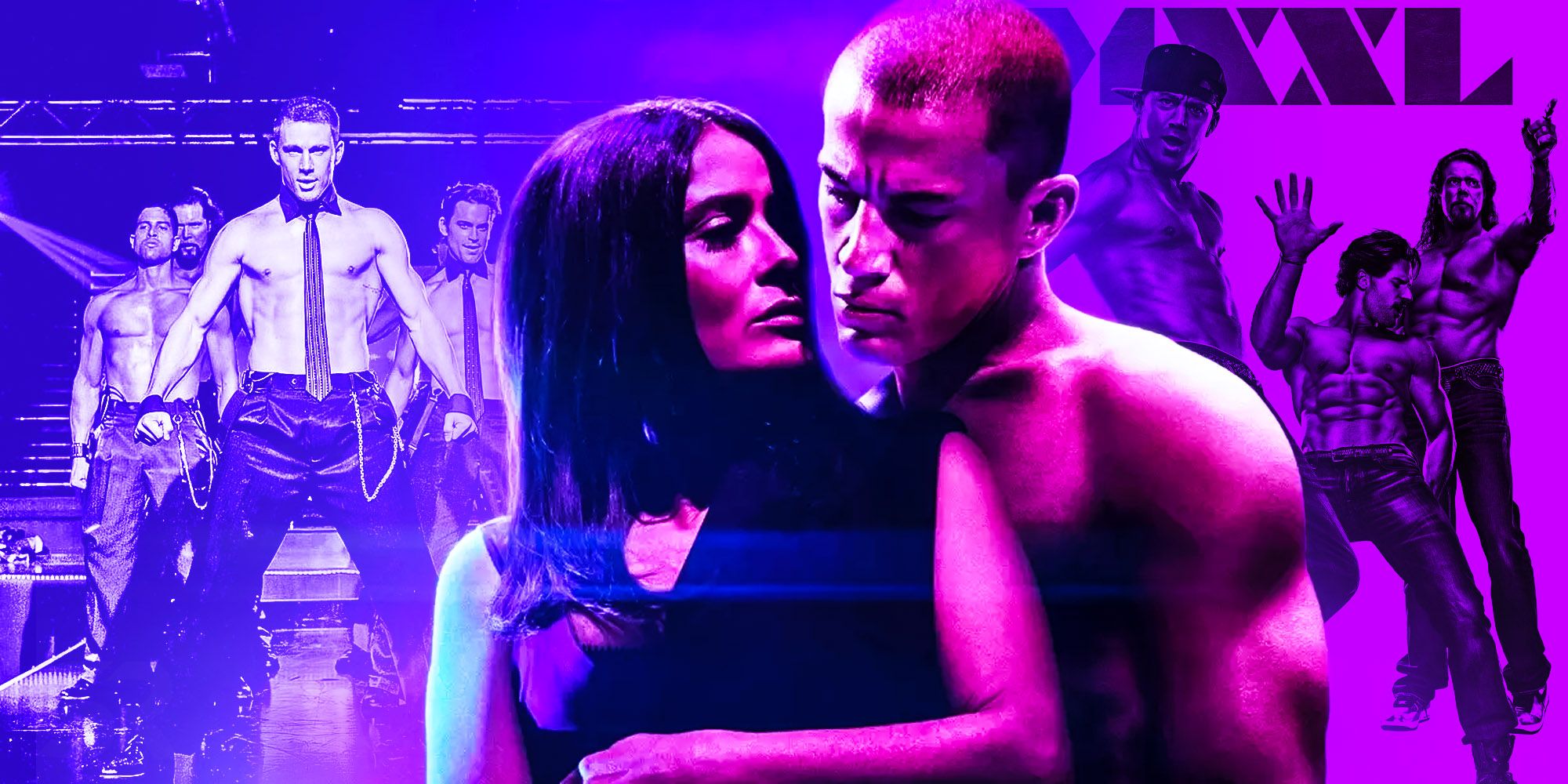 There's been little news on Magic Mike 4 throughout 2023, at least not from Warner Bros. or director Steven Soderbergh. However, Magic Mike 4 has still been discussed outside of official channels, showing there's still clearly demand for a new Magic Mike movie. Actress Jessica Chastain (Molly's Game, IT Chapter Two) put forward a Magic Mike 4 cast suggestion on Twitter in August 2023, with a video pleading Channing Tatum and Steven Soderbergh to feature fellow George & Tammy star Michael Shannon (Bullet Train, Man of Steel) in the next Magic Mike movie (via MovieWeb). The suggestion gained a notable amount of traction.
Outside of this and other fan questions regularly fielded at Soderbergh and Tatum, there's been no real news on Magic Mike 4 so far. Channing Tatum himself stated he was done playing Mike Lane in May 2023 (via People). If Steven Soderbergh does want to continue Mike's legacy in Magic Mike 4 it will probably have to be without Channing Tatum — and if there's an opening for a new leading man then it's possible Jessica Chastain could get her wish to see Michael Shannon in the Magic Mike 4 cast.
Magic Mike 4 Isn't Confirmed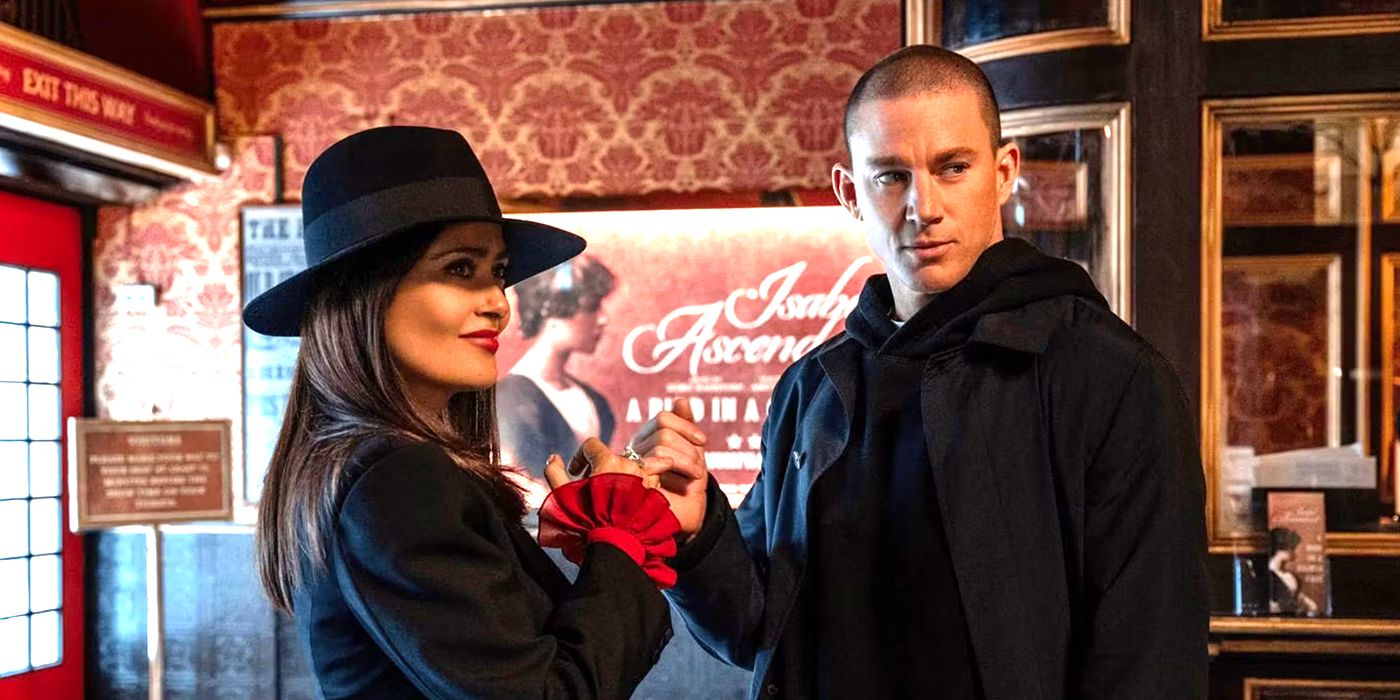 Magic Mike 4 isn't confirmed, and isn't currently in development. Whether Magic Mike 4 happens depends on exploring other characters than Mike Lane, as director Steven Soderbergh has stated in the past that Magic Mike's Last Dance is Mike's last bow. However, the director has also teased the possibility of various spinoffs (via CBR) within a shared Magic Mike universe, and that presents a wide array of creative choices considering how large the cast is across all three Magic Mike films.
Though Magic Mike 4 hasn't been confirmed, and Magic Mike's Last Dance seems to be the last film in the franchise, director Steven Soderbergh has admitted that he isn't quite finished with the Magic Mike universe. Soderbergh made it clear that Magic Mike's Last Dance opened up the world of Magic Mike, meaning there could be other stories waiting to be told, they just might not include Mike Lane. Movie director Steven Soderbergh commented, "There are stories that can be told that have the same sort of ethos and are tackling the same subjects that still involve dance but don't have Mike Lane in them." (via Variety)
Soderbergh directed the first three Ocean's Eleven movies to great acclaim, and Margot Robbie is developing an Ocean's Eleven prequel, so it's possible that the future of the Magic Mike franchise lies in an origin story. Whether it's a Mike Lane prequel revealing how he became a stripper in the '90s, or a Dallas (Matthew McConaughey) prequel about male stripping in the '80s, there are a lot of opportunities for dynamic storytelling for Magic Mike 4. With the popularity of shows like Welcome to Chippendales, it could even be on a streaming service.
RELATED: Why Channing Tatum Has ANOTHER New Love Interest In Magic Mike 3
Magic Mike 4 Release Date Prediction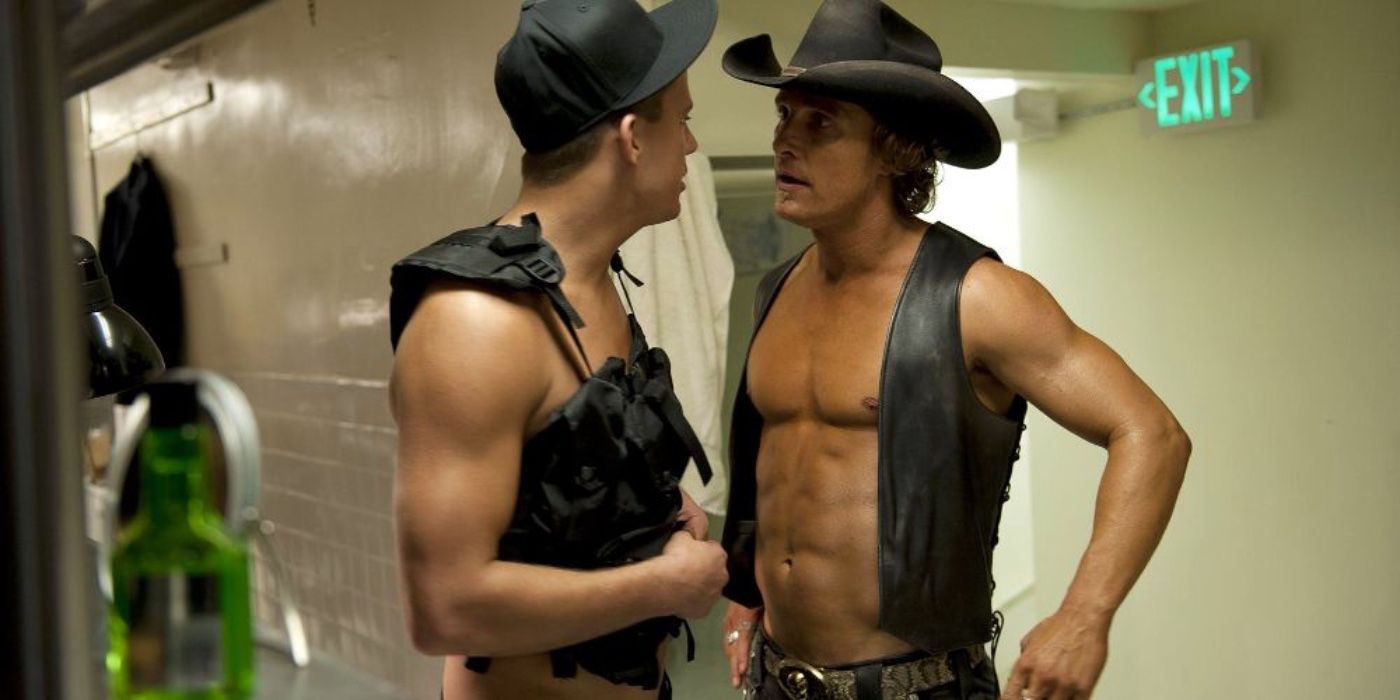 There's currently no set release date for Magic Mike 4, and there won't be one unless Warner Bros. and director Steven Soderbergh move forward with another Magic Mike movie. Even if the next film is confirmed soon it would likely be several years before it arrived, especially given that Mike Lane's story was written to have finished as a trilogy. The earliest possible release date for Magic Mike 4 is likly 2026-2027, but even this is incredibly optimistic without a confirmation.
Magic Mike 4 Cast: Which Characters Could Return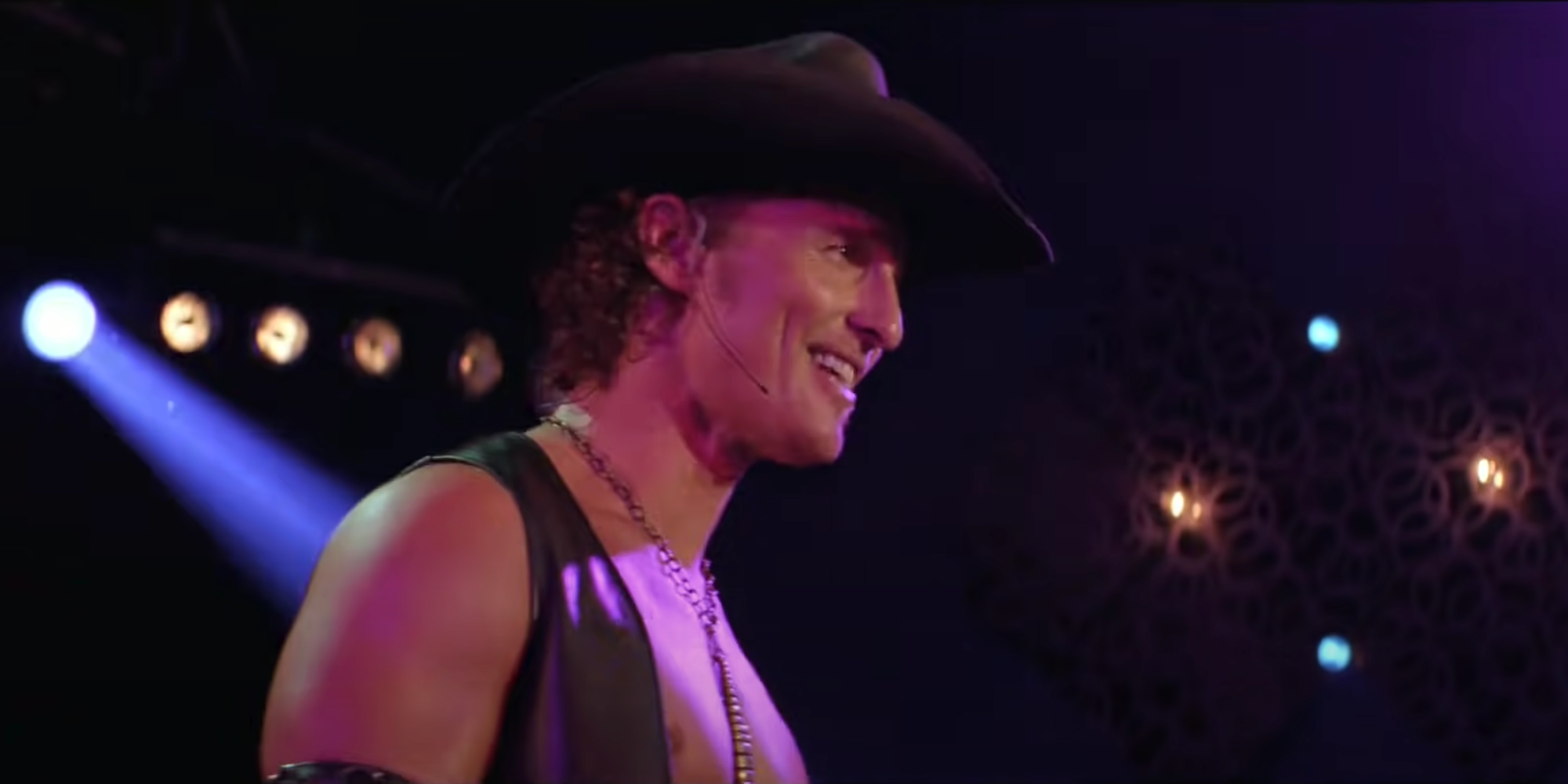 There have been no Magic Mike 4 cast members announced yet. Given how many famous faces are in the cast of the Magic Mike Trilogy, any of their characters could return for Magic Mike 4 and be celebrated. Joe Manganiello's Big Dick Richie, Matt Bomer's Ken, Adam Rodriguez's Tito, and Kevin Nash's Tarzan returned for brief cameos in Magic Mike's Last Dance, but the scene involved a Zoom call with Mike that didn't reveal much of what the fan favorites had been up to since Magic Mike XXL. Magic Mike 3 also never solved the mystery about the outcome of Dallas and The Kid's Macau show.
Dallas and The Kid were two of the most crucial characters in the original Magic Mike, the former as Mike's mentor and the latter as his protégé. They were briefly mentioned in Magic Mike XXL, but it was hardly the proper sendoff for two of Mike's closest friends. Magic Mike 4 could develop their story further and focus on the different ways male stripping is received in China and how they've changed as characters in a different cultural milieu.
Magic Mike 4 Story: How Magic Mike's Last Dance Sets Up Future Spinoffs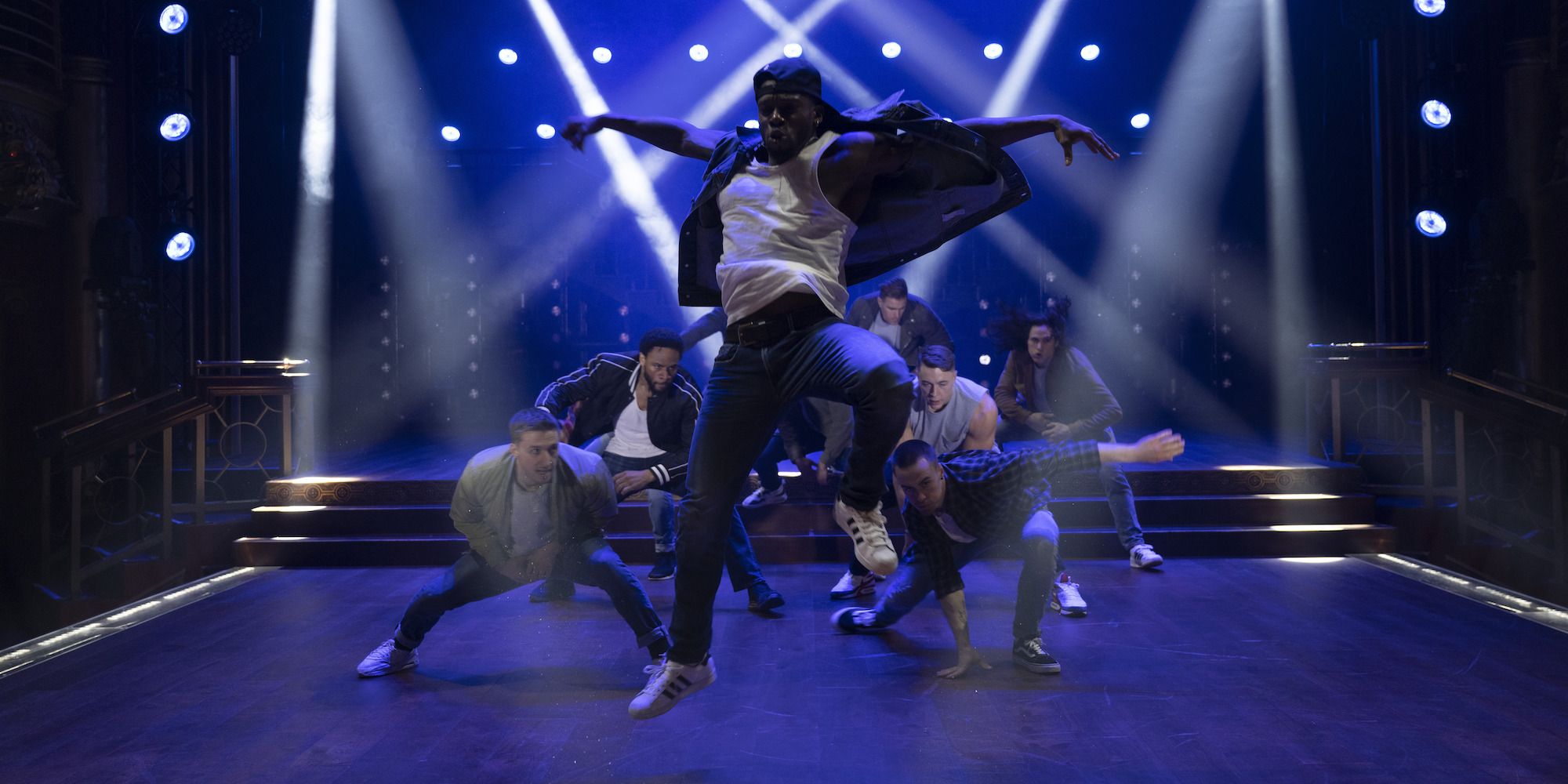 Based on its new environment, Mike and Maxandra's budding relationship, and the entirely new troupe of dancers, Magic Mike's Last Dance sets up possible spinoffs. If Magic Mike 4 chooses not to follow Mike's story specifically, it could follow the new dance troupe after its big debut in the West End. Though many dancers currently perform in Magic Mike Live, none have the same developed personalities as the Kings of Tampa, making them perfect protagonists for a fourth film.
Given the importance placed on women's empowerment in the show's final act, there's also the possibility that an all-female stripping movie, similar to Hustlers, could shape the basis of Magic Mike 4. Soderbergh has previously mentioned that this could be a possible spinoff idea, even though the concept has been explored before. With the right themes, cast, and storyline, it could make references to Showgirls and become a similarly revered cult classic.
Related: Does Magic Mike's Last Dance Have A Post-Credits Scene?
Magic Mike 4 Trailer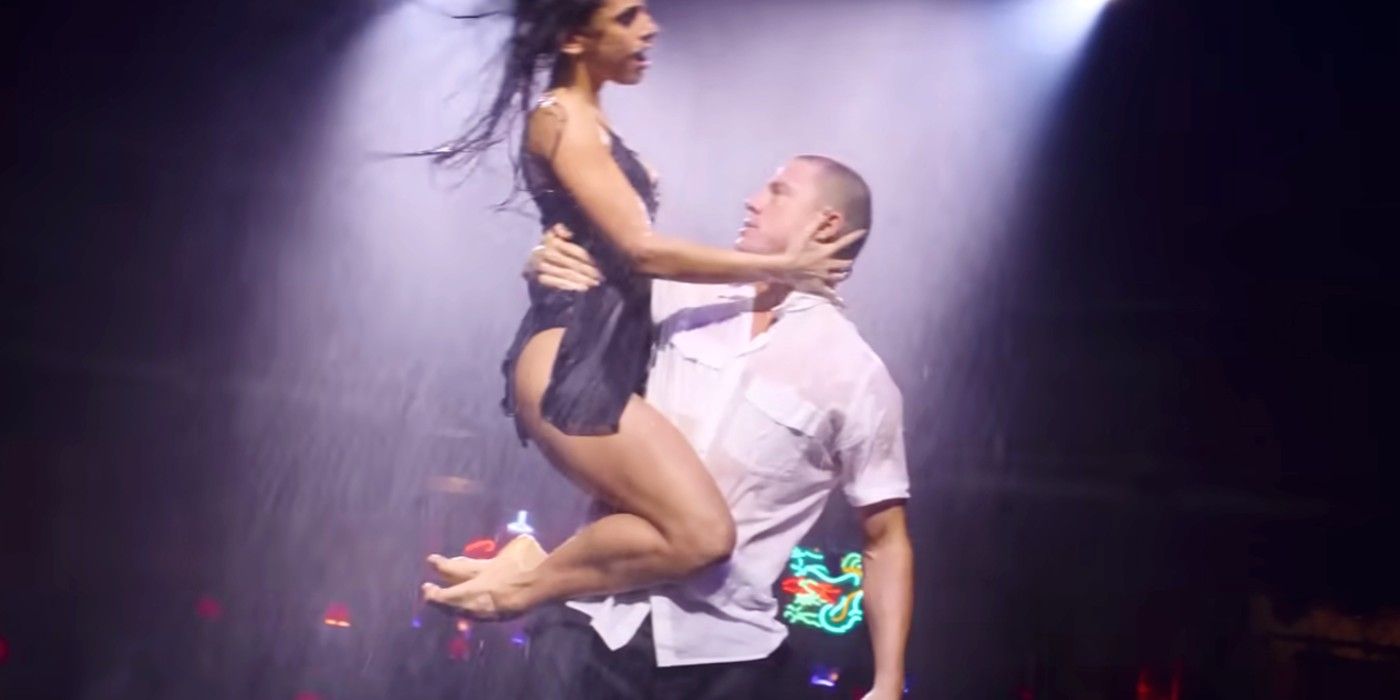 Since Magic Mike 4 has not been confirmed, there are no trailers, teasers, or promotional footage available to view. However, Soderbergh has mentioned that he isn't done with the Magic Mike universe, looking to expand the franchise by focusing on other characters. Therefore, more news regarding another Magic Mike movie should come to light over time.
Why Magic Mike 4 Will Likely Be An HBO Max Original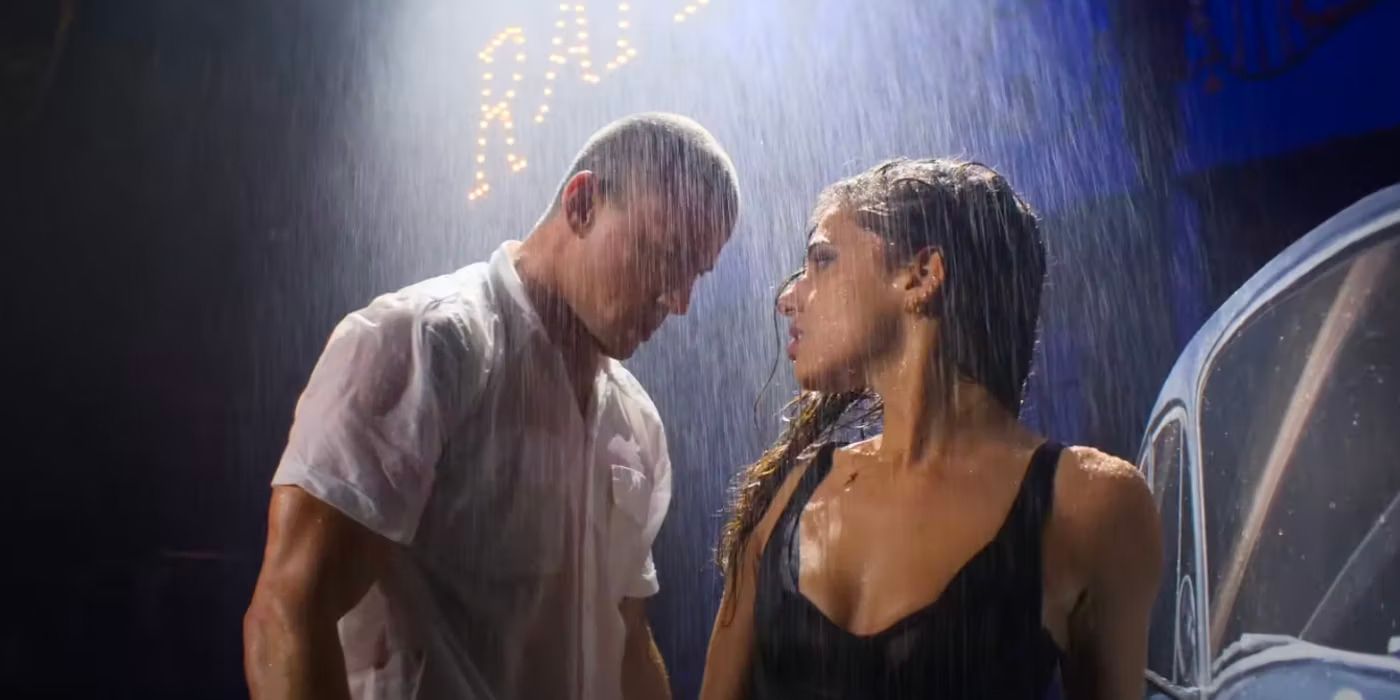 An average box office score and reviews indicate that Magic Mike 4 will most likely be released on a streaming service like HBO Max. Given that Magic Mike 3 was nearly an HBO Max original, this might be a blessing in disguise. A platform like HBO Max presents the opportunity for creative risks, tantalizing storylines, and less pressure to prove monetarily successful. It's also a way to try out different storylines that might not have been so well-received in the main trilogy, much like Marvel's What If…? series gives well-known superheroes the chance to stretch their narrative boundaries.
On HBO Max, fans could find out what happened to the Kings of Tampa in more detail or possibly even get a mockumentary-style series that follows the dance crew presented in Magic Mike's Last Dance as they tour in Magic Mike Live. If the Magic Mike franchise has done anything besides showcase amazing dance numbers, it's to make male stripping relatable and positively display the lifestyles of sex workers while fighting stereotypes and highlighting the integrity of the dancers. It might have been the end of Mike's story, but it can be the beginning of others if the franchise continues with Magic Mike 4.