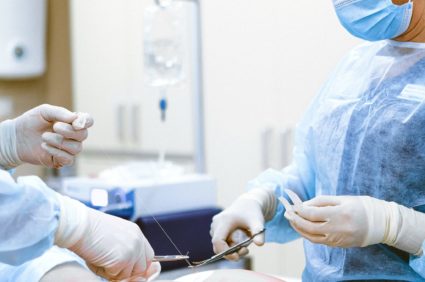 A groundbreaking decision has been made regarding the healthcare infrastructure in Bristol. The city is set to welcome a new £49.9 million Elective Centre at Southmead Hospital. This state-of-the-art facility has been greenlit to provide an additional 6,500 operations annually, aiming to benefit patients across Bristol, North Somerset, and South Gloucestershire (BNSSG). The Department of Health and Social Care, along with NHS England, has given their nod of approval for this project.
The new centre, scheduled to open its doors in Spring 2025, will be a standalone facility equipped with four surgical theatres, 40 recovery beds, 12 medirooms for pre and post-surgery preparations, and x-ray facilities. Primarily focusing on orthopaedic procedures, the centre will also expedite patient appointments in existing theatres for various other specialties.
One of the key features of this centre is its separation from emergency services. This ensures that surgical beds remain available for patients awaiting planned operations, thereby minimizing the chances of last-minute cancellations. The facility aims to consolidate the expertise of medical professionals under one roof, which is expected to significantly reduce waiting times for common procedures like hip and knee replacements.
Professor Tim Whittlestone, Chief Medical Officer at NBT, expressed his delight at the approval and emphasized the centre's potential to benefit a vast patient demographic across BNSSG. Similarly, Stuart Walker, Chief Medical Officer and Deputy Chief Executive at UHBW, highlighted the collaborative efforts of the two Bristol hospitals to ensure timely, high-quality care for the local population.
This initiative is a part of a broader strategy, with 94 elective surgical hubs already established across NHS England. The Elective Centre in Bristol joins 37 other new hubs approved for development through the national Targeted Investment Fund (TIF) process. The overarching goal remains to reduce patient waiting times, with various other initiatives in place, such as weekend clinics, new wards for patient discharge, and dedicated beds for planned procedures.
Health Minister Will Quince lauded the efforts, stating that these surgical hubs, backed by a £1.5 billion government fund, are pivotal in ensuring rapid and top-notch treatment for patients across the country.