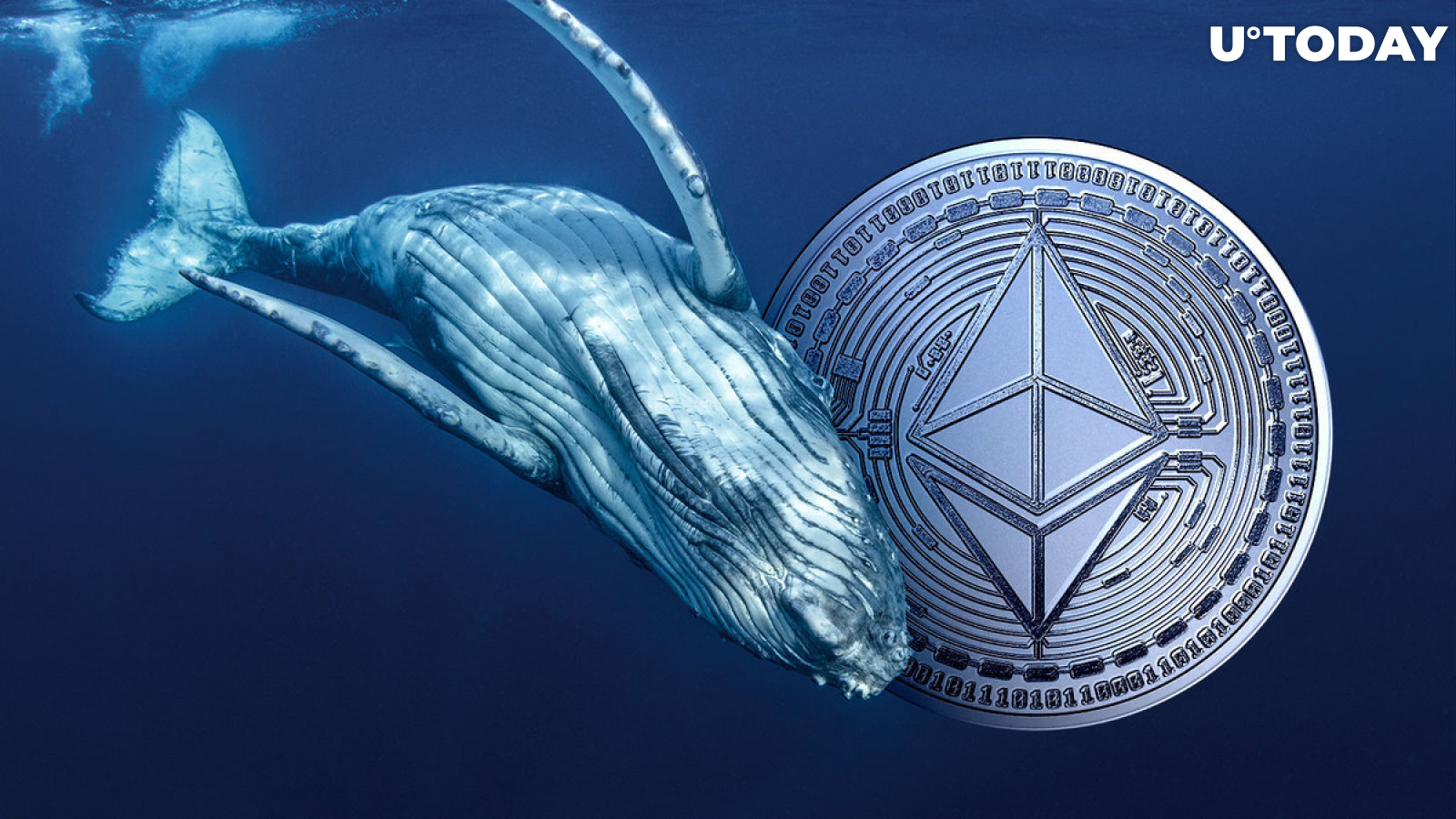 Cover image via stock.adobe.com
An Ethereum whale who holds a massive amount of ETH was faced with significant losses after making error moves, according to Lookonchain. The ETH whale was said to have accumulated 4,892 ETH worth $13.84 million at nearly $2,830 in the year 2022.
However, the whale decided to sell after months of hodling, thinking to stop more losses. Thus, the whale lost over $5.24 million after depositing 4,274 ETH worth over $6.85 million to Binance some hours ago. Depositing assets on an exchange usually indicates a desire to sell.
The whale's timing to sell coincided with a sharp spike in the ETH price in the last 24 hours, so it turned out to be wrong overall. The whale would have been able to minimize the losses by benefiting from the price increase.
Ethereum saw a sharp spike on Oct. 20 from a low of $1,582 to a high of $1,632. ETH sustained the rise and remained in green at press time to trade at $1,606.
The whale had been bearish on ETH, given the profit-taking earlier in the week after approval of the Bitcoin spot ETF was confirmed to be false. The whale had anticipated the profit-taking to continue and hence was caught unawares by the sudden recovery in price.
Barring the 24-hour price increase, the whale panicked and ended up selling his ETH holding at a lower price than when he bought it, resulting in a loss.
The aforementioned ETH holder also made other mistakes that resulted in losses. According to Lookonchain, the ETH whale panicked and exchanged 3,705 stETH for 3,536 ETH, resulting in a loss of 169 ETH.
Dormant ETH tokens have shifted in the last 24 hours. According to a PeckShield alert, a dormant ETH ICO participant who had been inactive for eight years moved over 2,000 ETH out.
In progress updates as regards Ethereum ETF, Invesco US and Galaxy have now filed their 19b-4 via CBOE for their spot Ethereum ETF. According to Bloomberg analyst James Seyffart, the final deadline is undetermined, although it is expected to be around the first week of July.