Summary
Grant Gustin, known for playing The Flash, is being discussed as a potential actor to play Spider-Man in the hero's movie future.
Opinions are divided, with some fans believing Gustin could be a good fit for the role while others are skeptical.
Gustin has expressed interest in playing Spider-Man in the past and is open to taking on another superhero role in the future, meaning this could be a viable future casting.
After having played one of DC Comics' most iconic superheroes of all time, Marvel Cinematic Universe audiences are debating about whether or not Grant Gustin should play Spider-Man. 2023 marked the end for one of the longest-running superhero shows of all time as The Flash season 9 finished the Arrowverse drama once and for all. Whether or not this will be the final time Gustin portrays The Flash remains to be seen, as there could always be other DC projects he could take part in as the Scarlet Speedster.
While time will tell if Gustin will ever reprise the role of Barry Allen, there is another iconic comic book hero that some people are eying for him to play: Spider-Man. Over on Reddit, a discussion took place where MCU audiences debated about whether the web-slinger would be a good fit for the Arrowverse star.
The discussion started off with two fan-made images of Gustin in Andrew Garfield's Spider-Man suits from The Amazing Spider-Man and The Amazing Spider-Man 2, respectively. The photos are a reference to the fact that there have been comments made about the two actors looking very similar.
DavramLocke added to the Gustin/Garfield comparisons, sharing that this would be a "we have an Andrew Garfield at home situation," feeling that it wouldn't really do much for them.
BenTenInches felt that while Gustin wouldn't be "amazing" in the role, "he wouldn't be bad either," going on to talk about having a natural look for Peter Parker.
While ThatOneBaller12 would rather see Gustin as The Flash, they instead suggested a different Spider-Man character for him instead. Ben Reily, a.k.a. the Scarlet Spider, who was recently featured in Spider-Man: Across the Spider-Verse.
lankymjc took an interesting position when it came to those who weren't in favor of seeing Gustin as Spider-Man by referring to how Hugh Jackman, Sir Ian McKellen, and Heath Ledger's respective castings as Wolverine, Gandaf, and The Joker were initially met with criticism, saying that "I don't think anyone could comment intelligently on this until it happened."
IroquiosPliskin01 wouldn't mind seeing Gustin as Spider-Man, "especially if he was just a cameo in another Marvel property."
Pajamaetchi embraced Gustin for looking "like Peter from some of the comics!" while trying to avoid comparing him to Garfield, despite their similar appearances.
NeoMemeLord25 added that if Garfield doesn't want to do The Amazing Spider-Man 3, Gustin would be a good replacement, even though they are skeptical of Sony.
WarmNeighborhood shared that Gustin would most likely be a great Spider-Man, but also felt that no one should "give Sony any ideas for their universe, they'd just ruin it," referencing Sony's Spider-Man Universe.
RELATED: Grant Gustin Vs. Ezra Miller: Which Version Of The Flash Is More Powerful
Did Grant Gustin Ever Audition To Play Spider-Man?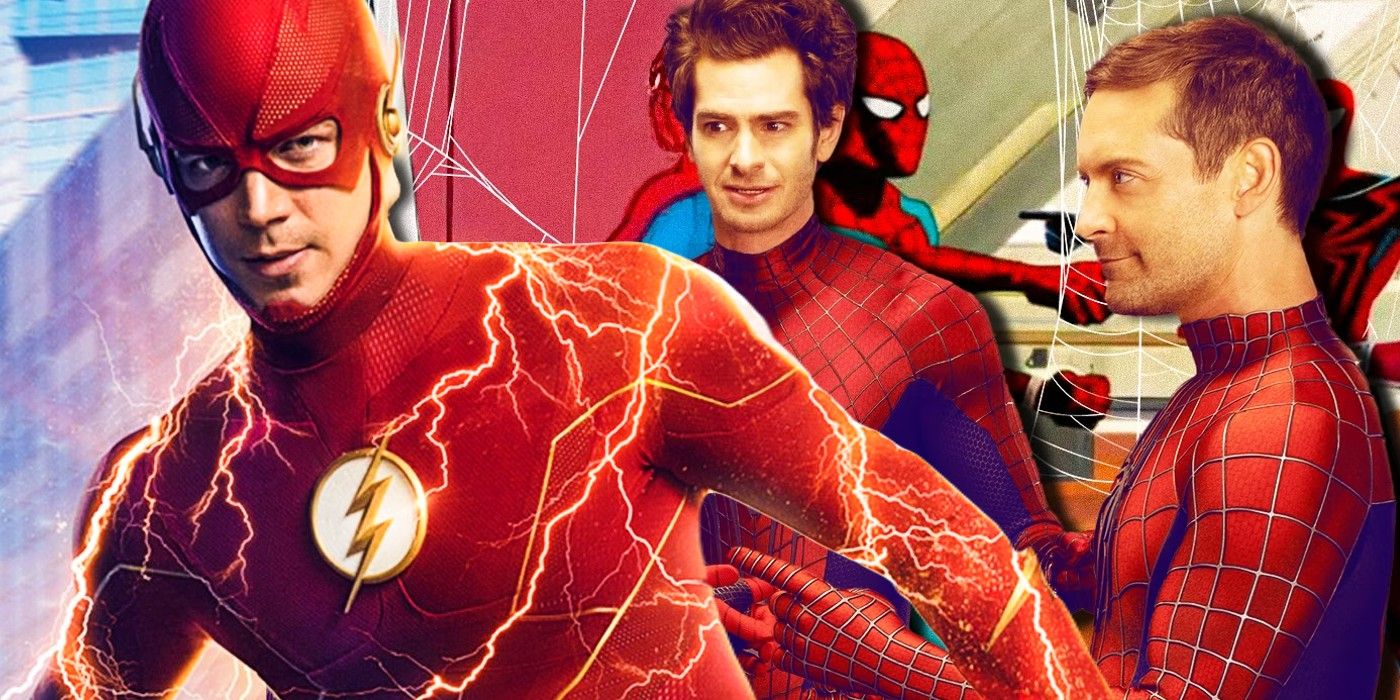 Even though the MCU crowd may be divided on whether or not Gustin should portray Spider-Man, it begs the question if The Flash star has at any point been up for the role of the Marvel icon. To this point, it doesn't appear that Gustin has ever been eyed or even auditioned for Spider-Man, as he has never talked about if he tried to go out for the character. However, in a 2018 interview, Gustin shared how if he hadn't been cast as The Flash, he would love to play Spider-Man.
Despite having played The Flash in his own show and across several Arrowverse spinoffs, Gustin did say in May 2023 that he would be open for another superhero role in the future. Gustin explained he "love[s] this genre, I love sci-fi stuff, I love superhero stuff, so I would be open to doing any superhero thing again, Flash or something else, as long as it was a character I was excited about," meaning if the right opportunity is presented to him, he would potentially be up for it. But for the foreseeable future, Tom Holland is the world's current live-action Spider-Man, as he is set to reprise the role in Spider-Man 4.
Whether it is another superhero gig or The Flash, seeing Gustin back in this genre would be received positively after his tremendous journey as the fastest man alive in the Arrowverse. For the time being, Gustin will likely focus on other genres after spending a decade in the DC world. If the time ever came for Gustin to play Spider-Man in any shape or form, it would certainly be interesting to see what type of Peter he would portray in the MCU or Sony's Spider-Man Universe.
Source: Reddit (see links above)