The Big Picture
Marshawn Lynch has transitioned from being an NFL player to an entertainer, dabbling in acting and making appearances in various shows and films.
His recent segment on Amazon's Thursday Night NFL streams, Marshawn Lynch N Yo City, where he explores different cities, has been a hit, with his visit to Amish country going viral.
There is a demand for more of Marshawn's entertaining adventures, with suggestions for a full-fledged travel series, and it's crucial for Amazon Prime to capitalize on this opportunity.
There is nothing more entertaining than an unexpected person doing unexpected things. People went crazy upon learning that Snoop Dogg and Martha Stewart became buddies on and off-screen. It's fun to see some of our favorite public figures having fun and doing what they want in ways that don't hurt anybody. In a world of chaos, these acts of ridiculous randomness are a much-needed reprieve from reality. And, thankfully, we have another agent of a chaotic good, and that person happens to be a retired NFL player.
Marshawn Lynch is a name that's incredibly well-known to sports fans. He entered the NFL in 2007 as a running back for the Buffalo Bills. He was traded to the Seattle Seahawks in 2010, and this trade led to a Superbowl ring in 2014. As an NFL player, Marshawn became pretty well known for his candor during interviews before and after games. He eventually retired in 2019, and that's when the real magic began. Marshawn retired and had time on his hands, and now he's gone from unfiltered football player to unfiltered entertainer. And pretty much everyone is here for it.
RELATED: Marshawn Lynch in 'Bottoms' Is Way More Than Stunt Casting
From NFL Player to Entertainment Gold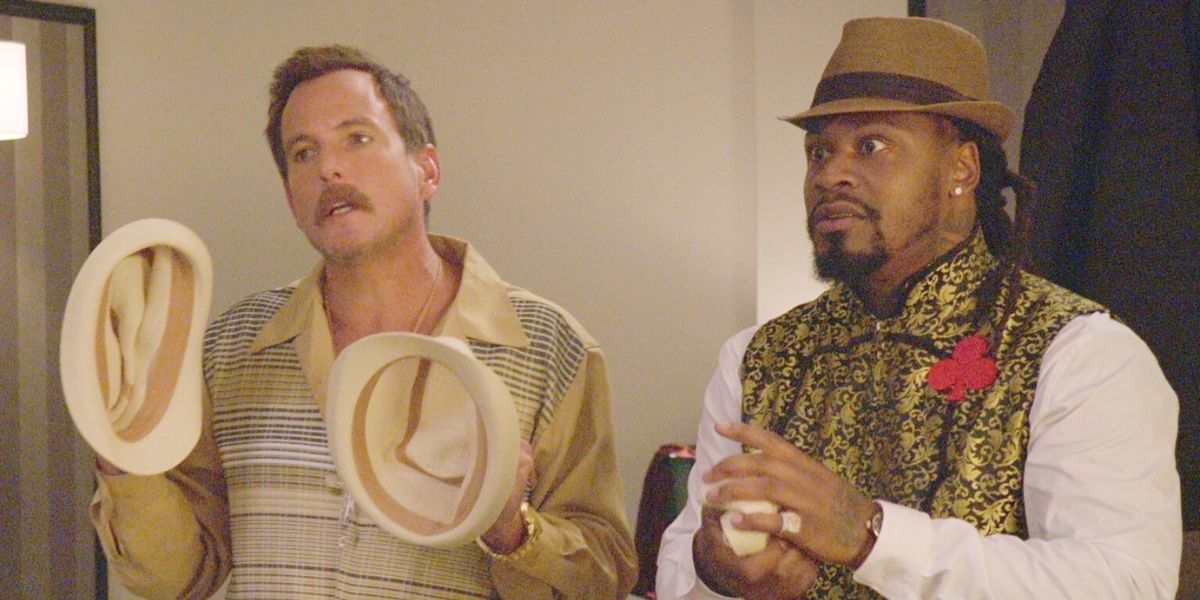 Marshawn began dabbling with acting during his time with the Seahawks. He appeared as himself in the fantasy football comedy series The League in 2014. He also did voiceover work for Call of Duty Black Ops III, and even acted in some lesser-known short films. Based on his iMDB page, it's clear that Marshawn is partial to performing. He even made an appearance on the ever-popular HBO series Westworld. His crowning moment, however, was his appearance on the improvised murder mystery comedy, Murderville. As the "new partner" of Will Arnett's Detective Terry Seattle, Marshawn clearly enjoyed himself and did a great job following the number one rule of improv: always say yes. His Murderville appearance was so good they even brought him back for the Christmas special.
All of this is to say, the dude has star power. Football fans love watching him because they respect him as a player and person. Non-football fans are becoming more aware of who he is because of his random appearances and acting gigs. He recently made his silver screen debut in the coming-of-age comedy Bottoms as Mr. G, a teacher who helps the two lead characters create a self-defense class, so they can get closer to the cheerleaders they have crushes on. He's hilarious in it, as he's pretty much being himself, which is exactly what he needed to be as that character. The role was a surprise to Marshawn, and when the director of the movie approached him, he was apprehensive to join. Thankfully, he did join the cast, motivated by his own sister, who is a member of the LGBTQIA community.
'Marshawn Lynch N Yo City' Is A Gift That Should Keep Giving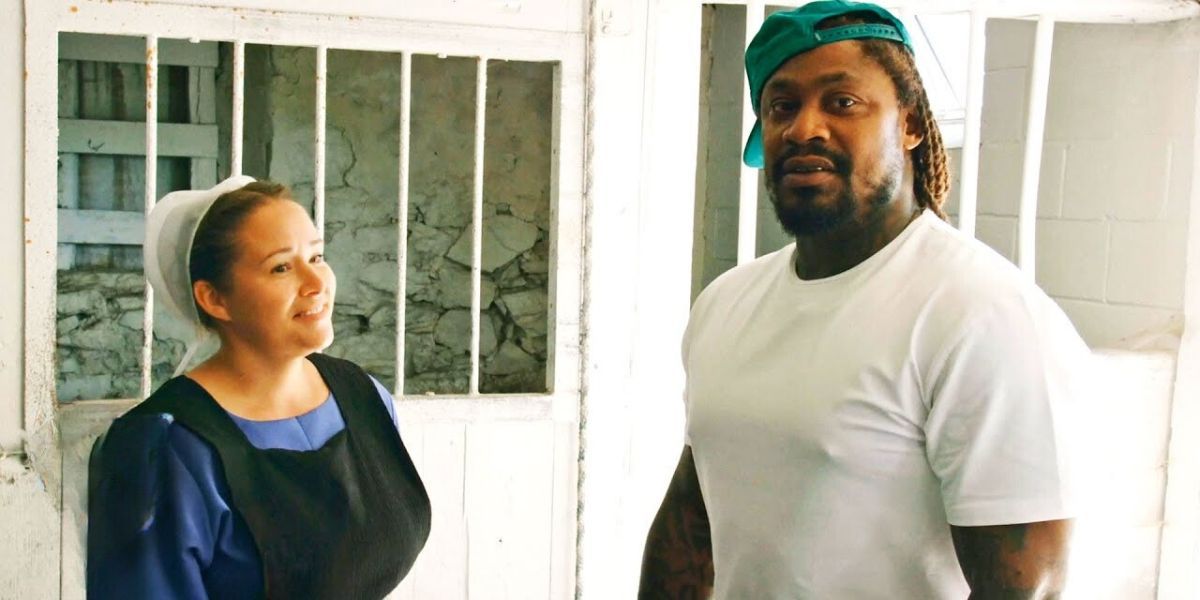 In 2022, Amazon launched a new pre-game segment for their Thursday Night NFL streams. Whoever made the decision to approach Marshawn for this segment deserves all the money, because it is brilliant. Marshawn Lynch N Yo City has a premise that is incredibly simple: Marshawn goes to whatever city the Thursday night game Amazon is streaming, and he does stuff. Simple. He went to New Orleans and hung out with some gators. Most recently, he joined retired MLB player and father of Kansas City Chiefs quarterback Patrick Mahomes Jr., Pat Mahomes Sr. in Kansas City to tour the Negro League Museum. His segment in September, however, went viral because it was hilarious. Marshawn went to Amish country and learned a little about Amish culture. His visit was so funny that it went viral, raising even more awareness of the series and his homespun charm.
The pre-game series is popular, and Marshawn's visit to Amish country has certainly put it on the map. The only problem with it is that there should be more of it. This segment has the potential to be an excellent reality show, following Marshawn having adventures in various cities. A full season of Marshawn's shenanigans is truly what the people want. Sports Illustrated highlighted this fact in their review of his visit to Amish country, saying,
"If Amazon is smart enough, Lynch's pregame segments should open the door to a full-fledged travel series. He's already shown he's a natural."
They are absolutely right. Amazon Prime needs to capitalize on this now before somebody else picks it up. For instance, the series would make a great addition to Netflix. It'd also be great on Peacock, as they are in the midst of beefing up their original content with some excellent new shows. Max or Hulu could pick it up as well. Regardless of who, what, or where, Marshawn Lynch N Yo City is a diamond in the rough, and now is the time to make it shine.