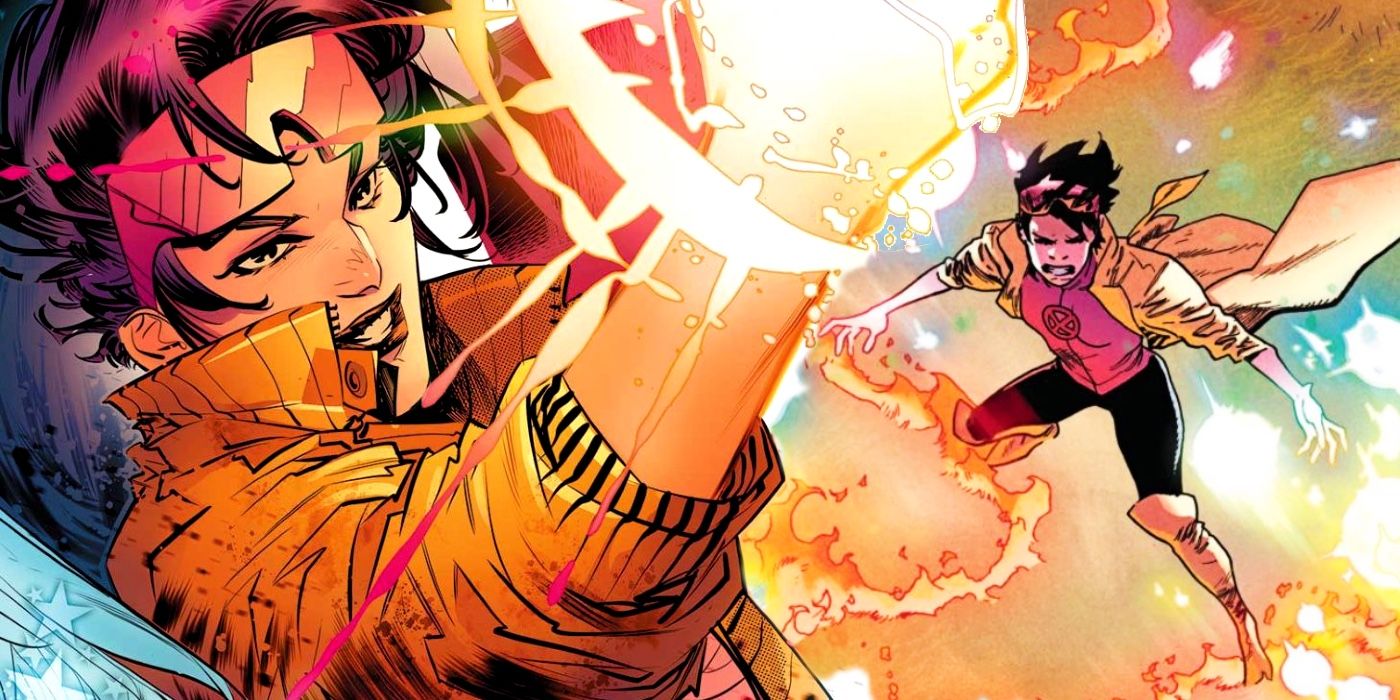 Summary
Jubilee, known for her iconic 90s look, is being underutilized by Marvel, as proven by a comic-accurate cosplay by @_mycabbages.
@_mycabbages showcases her impressive cosplay skills with a spot-on Jubilee costume, capturing the character's vibrant personality and design.
Jubilee's 90s X-Men look is beloved by fans and should receive more exposure in both the comic and cosplay community, inspiring new creative interpretations.
The X-Men have been the home for more than a few iconic team members over the years, with Jubilee being a hero who has stood the test of time as one of the best and most popular characters around, ranking up there with the likes of Wolverine, Cyclops, and a whole slew of other heroic mutants. And now, in a comic-accurate cosplay of the character, Jubilee brings the 90s back in a way that proves Marvel is underutilizing her!
Shared on social media via Instagram by @_mycabbages, this cosplayer's bio reads, "i make things and then i jump around and wear the things i make," encapsulating not only the cosplay community in a nutshell but the bubbly personality @_mycabbages brings to her custom-made designs as well.
Previously dressing as Street Fighter's Chun-Li, the Barbie movie's Weird Barbie, Dream from The Sandman, and more, this specific Jubilee cosplay look is an impressive showcase for what @_mycabbages is capable of as a cosplayer, to say nothing about how well she embodies one of the 90s' most influential mutant heroes.
Related: Cyclops & Jubilee Cosplay Unites the '90s Most Iconic Mutants
New Marvel Cosplay Shows Off Jubilee's Iconic 90s Look
Making her debut in 1989's Uncanny X-Men #244 and created by Chris Claremont and Marc Silvestri, Jubilation Lee, or Jubilee as her friends call her, is most known for her appearances in the 90s' X-Men: The Animated Series show along with her featured role in the revamp of the X-Men comic from 1991, memorably drawn by Jim Lee. Instantly recognizable thanks to her bright yellow jacket, hot pink accessories, and explosive firework-like powers, Jubilee more recently co-starred alongside Boom-Boom, Laura Kinney's Wolverine, and Dazzler in the 2022 X-Terminators series by Leah Williams and Carlos Gomez, with that book's short run still not giving Jubilee enough time to shine.
Flawlessly cosplaying as Jubilee in three different posts, all photographed by @nycosplayer, @_mycabbages homemade design immediately comes across as one of the most comic-accurate looks the cosplay community has seen for this character in quite some time. Playfully messing with her trademark sunglasses in the first picture, jumping for joy in the second, and presenting her awesome mutant-ness for all to see in the third, @_mycabbages nails everything that makes Jubilee one of the most well-designed X-Men characters around, with @_mycabbages' excited and lively smile completing a look that does the character justice. Now the only thing left to do is to get someone to edit in Jubilee's awesome firework-like powers!
Jubilee's 90s Design Returns in Delightful Marvel Cosplay
Jubilee always finds a way to get involved in ongoing X-Men stories to help her friends and make her die-hard fans happy, with @_mycabbages' spot-on costume design proving that the character needs way more exposure in both the comic and cosplay space. Jubilee's 90s X-Men look has become her go-to design in comics, so here's hoping she gets some fun new cosmetic upgrades soon for the cosplay community — especially @_mycabbages — to put their own spin on!
Sources: @_mycabbages and @nycosplayer