Summary
Usman from 90 Day Fiancé is not concerned about Kim and Riley dating each other despite their past relationship with him.
Usman responded to the dating rumors with three tears of joy emojis, indicating he is cool with it.
Usman still loves and respects Kim, but they have moved on from their tumultuous relationship and are no longer on good terms.
Usman "Sojabaoy" Umar from the 90 Day Fiancé franchise isn't worried about Kim Menzies and Riley Diego dating each other. Viewers may remember Kim debuted with Usman in 90 Day Fiancé: Before the 90 Days season 5. Although the couple didn't have a smooth journey on the spin-off, they still managed to return to 90 Day Fiancé: Happily Ever After? season 7, and even got engaged. Kim and Usman couldn't tie the knot as they weren't compatible and had a massive age gap. Besides, Usman wanted to have a second wife who could give him a child, which Kim couldn't.
After returning to the United States post-Usman split, Kim started focusing on herself. She went out with friends, joined Pillow Talk with her son, Jamal Menzies, and experimented with hairstyles. Months after Kim's breakup with Usman, she seems ready to date again. Kim was recently seen interacting with Riley from 90 Day Fiancé: Before the 90 Days season 6 on Instagram Live. Riley appeared to be flirting with Kim during the video call and even set up a date with her in San Diego.
Related: 20 Best Reality TV Shows Right Now
Usman's Honest Reaction To Riley's Interaction With Kim
According to an Instagram fan account, 90 Day The Melanated Way, many favor Kim dating Riley. Since the potential couple doesn't have a massive age gap, they should consider dating. While fans are looking forward to this union, Usman appears to be playing it cool. He responded to Kim and Riley's dating rumors with three tears of joy emojis. When an Instagram user told Usman, "you snooze, you lose," he replied, "I didn't lose anything I promise lol."
Usman & His Family Will Always Love Kim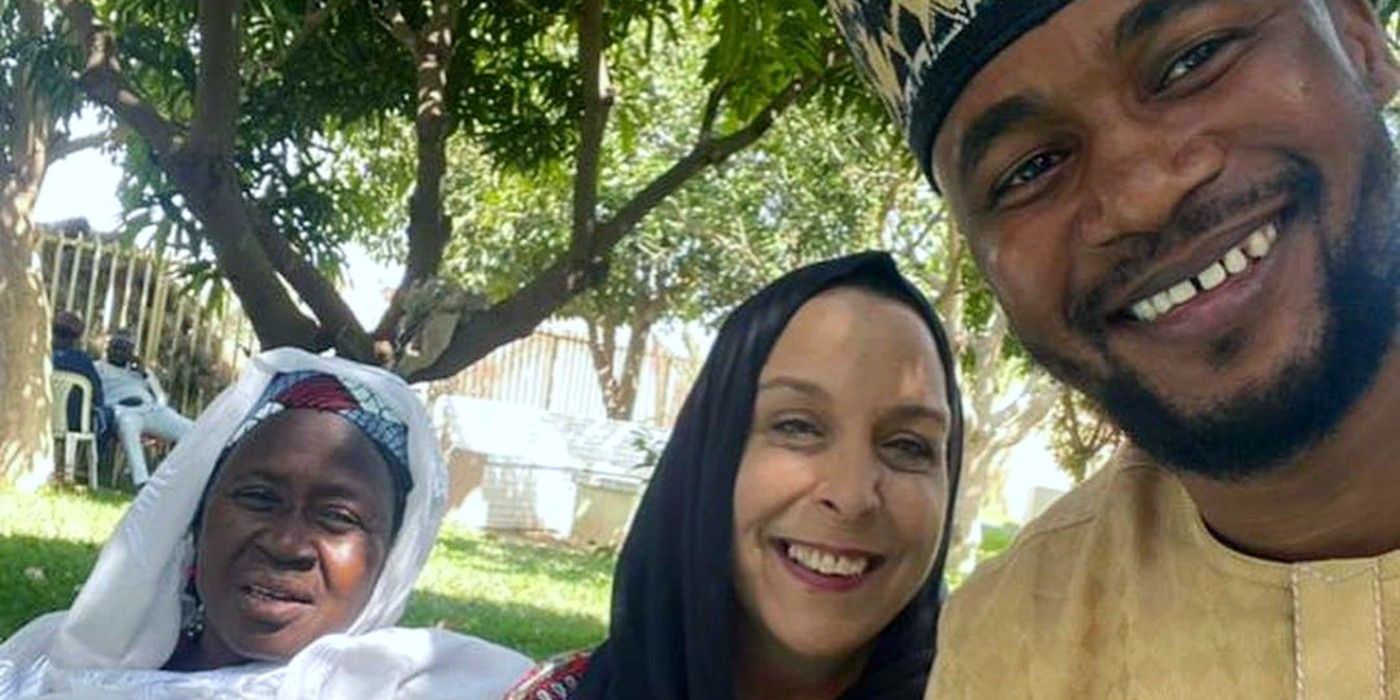 One of Kim's fans called out Usman in the comment section of the same Instagram post. He was accused of disrespecting Kim and taking advantage of her to be on TV. However, the Nigerian musician explained his side of the story. Usman said he always loved Kim and respected her. He added, "she is loved by me and my family more than any circle in the world, she feel[s] at home around my family than anywhere." The 90 Day Fiancé alum mentioned that viewers only watch what the show lets them see. He concluded his comment by asking the fans to "keep quiet" and enjoy their "cable subscription payment."
Kim and Usman may have respect and love for each other, but they've certainly moved on from their tumultuous relationship. The former couple doesn't follow each other on Instagram, which suggests that they aren't on good terms. Usman's comments on Kim's dating rumors indicate that he may be okay with her potential relationship with Riley but might envy them secretly. Usman likes being on TV and might regret breaking up with Kim if she returns to the 90 Day Fiancé franchise with Riley.
90 Day Fiancé airs Sundays at 8 p.m. EST on TLC.
Source: 90 Day The Melanated Way/Instagram