One of the few Katanas added to Cyberpunk 2077 includes the Byakko, which players can earn if they complete a side gig questline. The Byakko Katana comes with a few unique perks that make it one of the best Katanas to unlock and use for a strong melee build. The Katana can increase V's melee range by 1 and has the ability to leap on an enemy from a distance.
Using the Byakko Katana also has another benefit that can significantly impact core melee gameplay. Killing an enemy with the Byakko will grant V a status effect that removes the pause after three light attacks. This will let players create their own combos until V's stamina runs out. Other benefits include inflicting enemies with a bleeding effect (35% chance).
Related: 8 Best Katanas In Cyberpunk 2077
How To Unlock The Byakko Katana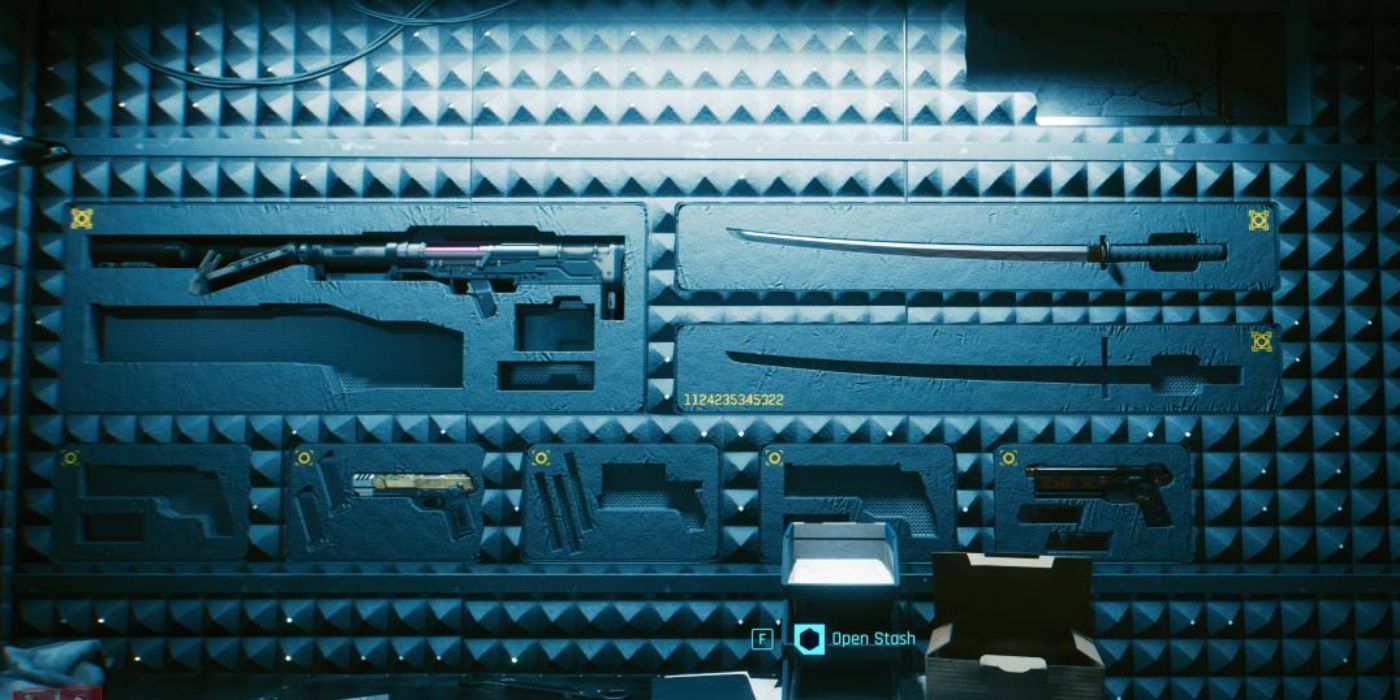 To get the Byakkko Katana in Cyberpunk 2077, you will need to complete Wakako's questline, as the weapon cannot be purchased from Wilson's 2nd Amendment store or any other vendor. Once you are towards the end of Wakako's questline, the side gig "Professional Widow" will start automatically. Thankfully, this Side Gig is quite straightforward and one of the easiest to complete in the game.
Once the side gig starts, all you need to do is visit V's apartments in Cyberpunk 2077 so that you can access the Byakko Katana from their stash. Once you have collected the Katana, you can equip it right away and install any of your favorite mods. If you do not have any mods for a Katana, you can purchase them from Wilson's 2nd Amendment store located right below V's megabuilding apartment in Watson.
How To Use Cyberpunk's Byakko Katana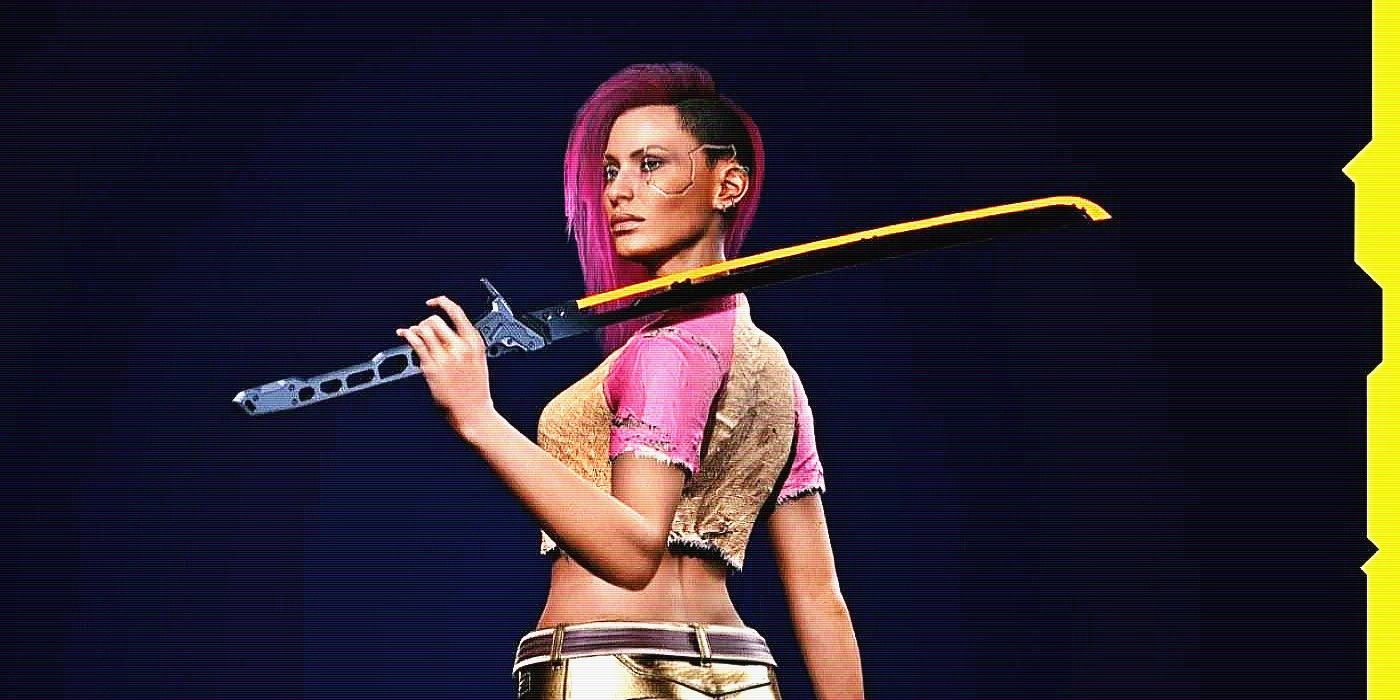 Much like any other Legendary Katana, Byakko also reduces V's stamina usage when the weapon is being used. You can use this weapon effectively against enemies if you rush enemies and leap towards them. You can make the combat flow even more seamless by unlocking Double Jump in Cyberpunk 2077 so that you can move freely. Even in an area with little coverage, players can make full use of Byakko's capabilities with the Kerenzikov Cyberware upgrade.
Want to see Cyberpunk 2077's Byakko Katana in action for yourself? Check out the video from Shark R on YouTube below, which shows both how to get the Byakko Katana and V using it to take out enemies!
While it isn't a new upgrade, the legendary Kerenzikov can be implanted in V's Nervous System slot and allows them to slow time. This is one of the best cyberware upgrades for V, and when it's used in unison with close-quarters weapons like Cyberpunk 2077's Byakko Katana, you can be nearly unstoppable.
Source: Shark R/YouTube
Franchise:

Cyberpunk

Platform(s):

PlayStation 4, Xbox One, PlayStation 5, Xbox Series X/S, Microsoft Windows

Released:

2020-12-10

Developer(s):

CD Projekt Red

Publisher(s):

CD Projekt

Genre(s):

Action RPG, First-Person Shooter

Engine:

REDengine 4

ESRB:

M

Summary:

Cyberpunk 2077 is an action RPG/FPS game set in the universe created by Mike Pondsmith in 1988. Players play as V, a customizable main character who is given an augment that slowly attempts to re-write his memories with those of a dead celebrity played by Keanu Reeves. The two need to work together to keep the protagonist alive. Players will immerse themselves into the neon-lit, crime-ridden environment of Night City as they complete tasks, augment themselves for improved mobility, and customize their weapons to face the foes that inhabit the open city. An expansion pack for the base game, Phantom Liberty, will be released sometime in 2023.

Platforms:

PlayStation 5, PlayStation 4, Xbox One, Xbox Series X and Series S, Microsoft Windows, Google Stadia

Publishers:

CD Projekt RED, CD Projekt

Expansion Packs :

Phantom Liberty

Release Date :

10 December 2020

Mode:

Single-player

Rating:

7/10 Steam; 9/10 IGN