Summary
Christian Bale has undergone extreme physical transformations for his movie roles, gaining and losing significant amounts of weight to portray different characters. This includes massive muscle gain to play Batman and drastic weight loss for films like The Machinist.
Bale's weight changes have had potential health risks, with the actor acknowledging that it could be detrimental to his well-being. Extreme weight fluctuations can negatively impact metabolism and put strain on organs, raising long-term health concerns.
While Christian Bale's weight changes gain attention, it is just one aspect of his dedicated approach to acting. In films like Amsterdam, he goes to great lengths to embody his characters, such as observing people on the street and wearing a lens that impairs his vision to understand a character's struggles. Other actors, like Tom Hanks and Robert De Niro, have also undergone considerable weight changes for roles.
Christian Bale weight changes have been notable as he has played roles that have required extreme physical transformations, losing and gaining large amounts of weight depending on the character's needs. Bale made his big screen debut in 1987 in the fantasy movie Mio in the Land of Faraway, though his name became known when he played Jim Graham in Steven Spielberg's Empire of the Sun when he was 13 years old. Bale went on to appear in a number of movies after that, before his breakout adult role as Patrick Bateman in American Psycho.
That character was also the beginning of a career full of physical transformations that center around losing and gaining weight – sometimes it's all muscle gain to play a certain superhero, others it's a drastic weight loss that could have put his life at risk. Throughout his career, Bale has taken on huge muscle gain to play Batman, a ripped and chiseled physique to play Patrick Bateman, and then lost drastic weight for movies like The Machinist, Amsterdam, and Thor: Love and Thunder, where he looked almost unhealthy in comparison.
Every Time Christian Bale Has Gained & Lost Weight For Movies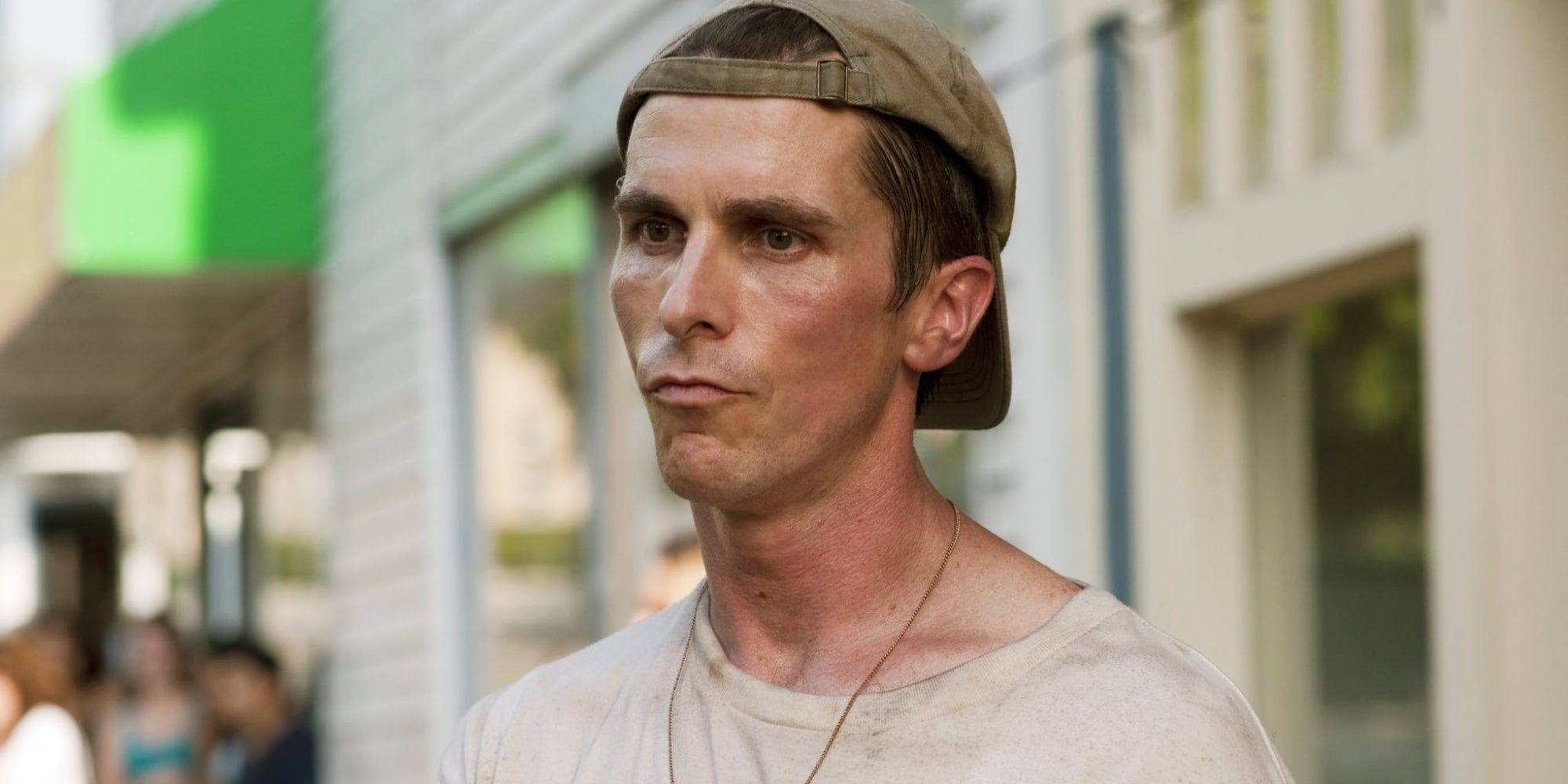 It all started when Christian Bale played Laurie in Little Women, where he was 180 pounds. When it was time to play Patrick Bateman, Bale gained muscle, and his weight went up to 190. The first drastic Christian Bale body transformation came in 2004 with The Machinist, where he dropped to 120 pounds – and by the end of filming, he only had six months to regain enough mass to play Batman in Batman Begins. Bale went up to 220 pounds (meaning that he gained 100 lbs in less than a year) but then dropped to 190 to match the look the studio was looking for. While he looked scary in The Machinist, Bale looks back on it fondle (via The Guardian).
"It's an amazing experience doing that. When you're so skinny that you can hardly walk up a flight of stairs … you're, like, this being of pure thought. It's like you've abandoned your body. That's the most Zen-like state I've ever been in my life."
Next was Werner Herzog's Rescue Dawn, for which he lost weight again, going down to 135 pounds. Not long after, Bale teamed up with Christopher Nolan once more for The Prestige, going back to 180 pounds and gaining 10 more for The Dark Knight. For his role as John Connor in Terminator Salvation, he went down to 175 pounds, and lost even more for The Fighter, ending up at 145 pounds. He went back to his Batman weight of 190 for The Dark Knight Rises and lost five pounds for Out of the Furnace.
Another important transformation came in American Hustle, where he reached a weight between 228 and 230 pounds. Ridley Scott's Exodus: Gods and Kings required some weight loss, dropping back to 190 pounds. Hostiles saw a minor loss of five pounds, and then Adam McKay's Vice happened, for which he gained a lot of weight, going up to between 225 and 228. After that, Bale lost all that weight and a bit more for Ford v Ferrari, landing on 155 pounds.
The movies after that saw yet another massive weight change. In Thor: Love and Thunder, Bale once again dropped a massive amount of weight to play Gorr the God Butcher. The good news here is that he was already still skinny from Ford v Ferrari, but he had to do some additional alterations, such as growing out long fingernails. Unlike his catharsis when losing weight for The Machinist, the weight loss for Thor: Love and Thunder started to get to Bale this time around (via Cinema Blend).
"It rendered me completely incapable of everything. I was pathetic. I found myself thinking things like, 'I don't think I can walk because I've got long nails.' It affected my brain. I was like, 'I can't eat, I've got long nails.' I was trying to type. I couldn't do anything."
After Thor, Bale looked a little more average weight-wise for Amsterdam, although his exact weight isn't known. Finally, in the horror thriller The Pale Blue Eye, Bale seemed back to his regular weight again. Most of these weights are approximate numbers, as they vary from source to source (even if the source is Bale himself), but in total, he has gained and lost around 610 pounds, and that number could grow. Christian Bale has been told many times that gaining a lot of weight – as he did for American Hustle and Vice – isn't necessary as prosthetics can do the trick, but he chooses to do it anyway, though that might change.
Are Christian Bale's Weight Changes Healthy?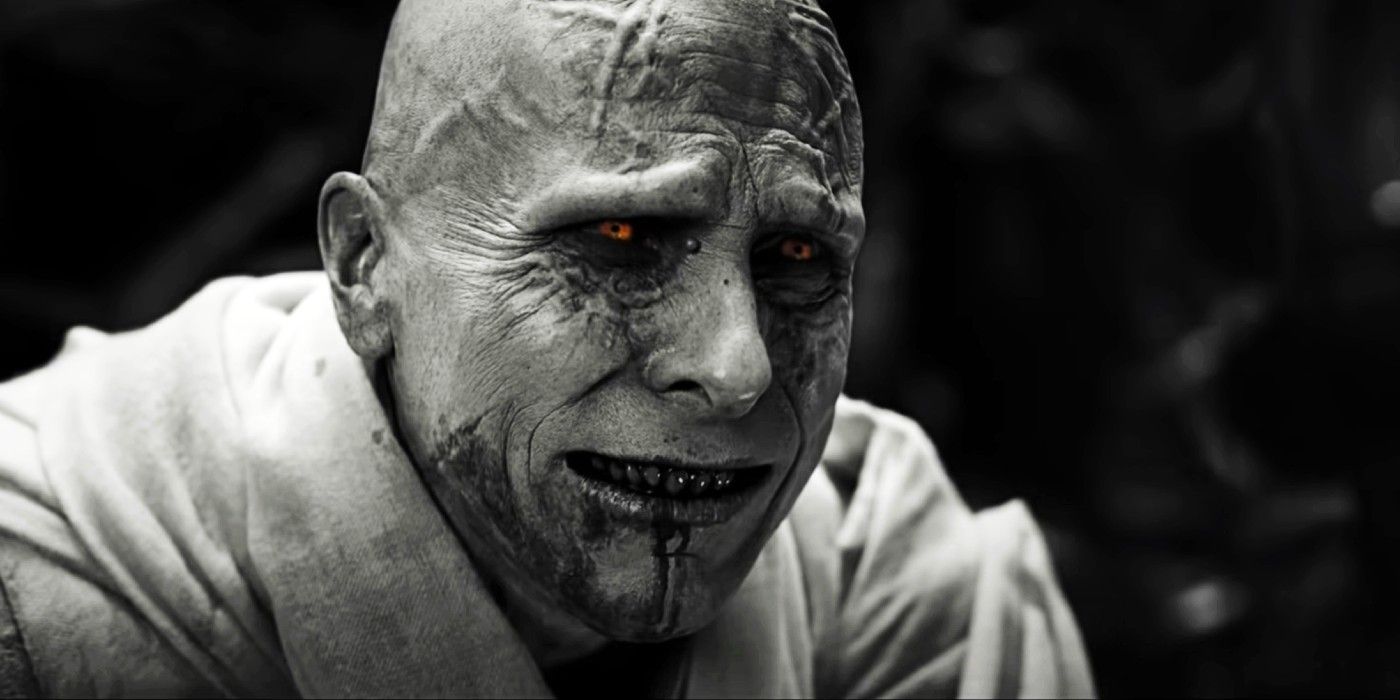 Christian Bale has gained and lost such a staggering amount of weight for his movie roles, but it's only responsible to question whether this is in any way healthy for him. The ultimate answer is no. and the reality is quite the opposite. While adding a notorious Christian Bale body transformation to any movie arguably makes his performance more believable, it's certainly not good for the actor himself.
In an interview with The Sunday Times Culture magazine, Bale admitted that the amount of weight he's lost and gained could end up killing him. After making Vice, the actor reportedly said, "I can't keep doing it. I really can't. My mortality is staring me in the face." Various reports about his extreme weight changes have proven that Christian Bale could face serious struggles later in life, and it's a miracle that it hasn't already affected him.
Not only can the changes he undergoes negatively impact his metabolism, but they can also cause lasting damage to his organs. All in all, Bale is an incredible actor who has undergone some shocking transformations for his blockbusters, but it may have a negative long-term impact on his health. The American Heart Organization recommends weight loss plans that shift weight gradually and sustainably, backed by a nutritious diet and regular exercise, and extreme weight fluctuations like Bale's should only be attempted under the supervision of a healthcare professional.
Christian Bale's Weight Changes Aren't The Only Extreme In His Method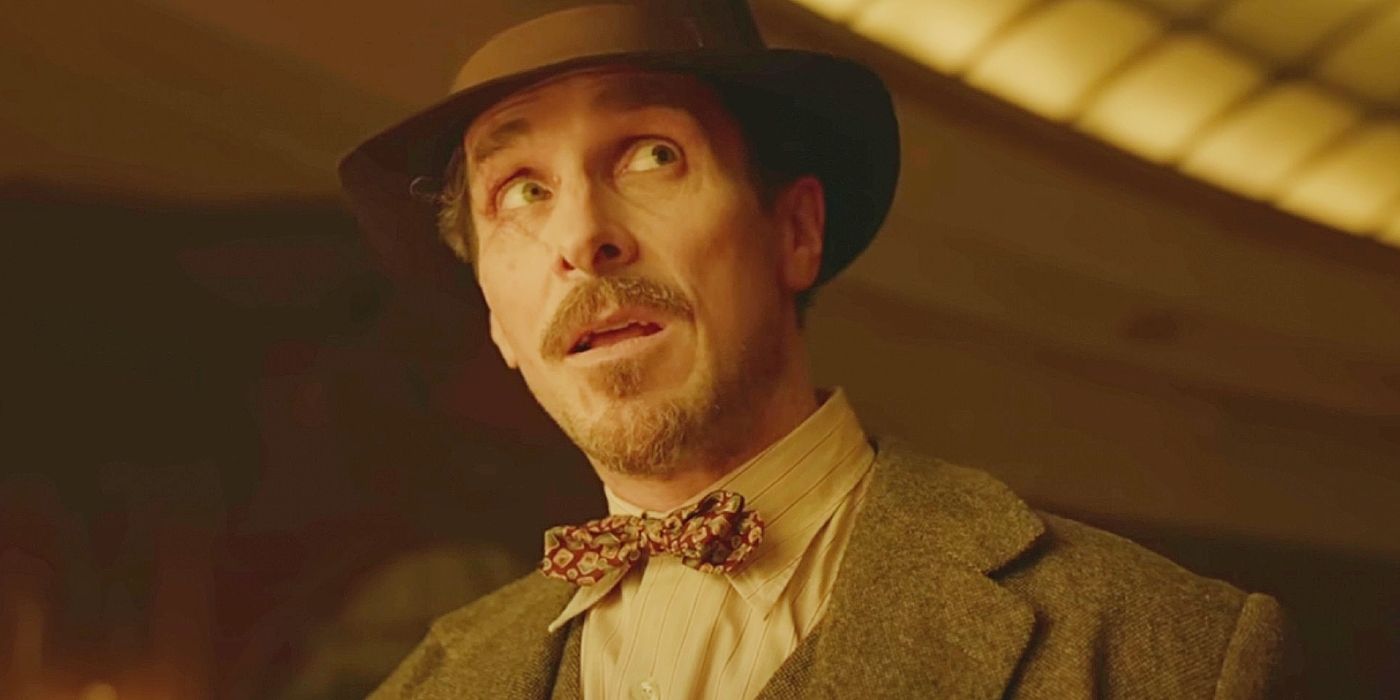 The fascination with Christian Bale's weight gains and losses for his movie roles gets most of the attention, but that is one small aspect of the dedication that he puts into his acting. Though he seems to have given up on his weight fluctuations for roles, his recent movie Amsterdam proves he is still willing to go to some wild extremes to make his characters as fleshed out as possible. In Amsterdam, Bale re-teamed with writer-director David O. Russell for a story about friends who met in the war and get caught up in a vast conspiracy when they reunite back home.
Amsterdam is loosely inspired by true events and Bale wanted to do his best to bring authenticity to his role as a war veteran dealing with his various injuries. In an interview (via Inverse), Bale revealed that he would get inspiration for his character of Burt by observing people on the street and following them without them realizing it. He would pick up on the way they walked or spoke and use it for his character. He also went to great lengths to get a sense of his character's struggles with wearing a glass eye. Bale was fitted with his own lens that made it impossible to see out of that eye. While perhaps less harmful to his health than the weight losses and gains, these details prove Christian Bale is one of the most committed actors around.
Other Actors With Considerable Weight Changes For Roles
The Christian Bale weight changes aren't the only time an actor or actress made considerable weight changes to fit into a role in a movie. One of the most recent examples came with Brendan Fraser, who didn't gain all the weight that his character in The Whale weighed (600 pounds). The production built him a 300-pound prosthetic suit and Fraser weighed 200 pounds. He ended up adding on 90 more pounds to make his appearance look more realistic in the role. This was similar to Robert De Niro when he won an Oscar for Raging Bull. He was ripped and fit in his boxing scenes, but he had a flash-forward scene where he gained 60 pounds to play the role.
Tom Hanks is another actor who won an Oscar for roles where he lost drastic weight. Much like Christian Bale's weight, Hanks did it more than once. In Philadelphia, he lost 26 pounds for his role as AIDS patient Andrew Beckett, and then it was more drastic when he lost 55 pounds for Castaway. Other notable examples include Michael Fassbender losing 40 pounds for his role in Hunger, 50 Cent losing 54 pounds in All Things Fall Apart, Matthew McConaughey losing 50 pounds in Dallas Buyers Club, and Jonah Hill losing 40 pounds for 21 Jump Street.