Summary
Key takeaways:
Daredevil: Born Again fan art imagines a tragic scene where Matt Murdock mourns the death of Foggy Nelson, sparking speculation about Foggy's absence in the upcoming MCU show.
Theories suggest that Foggy may have had a falling out with Matt or experienced something tragic after Daredevil season 3, potentially explaining his absence in Daredevil: Born Again.
With Daredevil: Born Again being reworked by Marvel Studios, there is hope that Foggy may be involved in the show, satisfying fans who missed his presence in the original Daredevil TV series.
Matt Murdock grieves over the death of Foggy Nelson in tragic Daredevil: Born Again fan art that depicts what the theoretical Marvel Cinematic Universe scene could look like. While most of The Defenders characters haven't been back to the small screen since their series ended on Netflix, Charlie Cox's Daredevil has already reprised his role in the current MCU, and has another show coming up in the form of Daredevil: Born Again. Even though the series won't be a direct sequel to Netflix's Daredevil TV show, Daredevil: Born Again will continue Matt's adventures in the MCU, following his appearances in Spider-Man: No Way Home and She-Hulk. Attorney at Law.
The last time the Daredevil audiences saw Foggy, as played by Elden Henson, was during the Daredevil series finale that came out in 2018, and his status hasn't been referred to ever since then. Due to the characters absence, some have speculated on what could have potentially happened to Foggy, with AkitTheFull and Arifinity exploring the possibility of Daredevil's best friend getting killed off via shared artwork.
The most popular current online theories regarding why Foggy seemingly won't be in Daredevil: Born Again are that he either had a falling out with Matt or that something incredibly tragic happened to him after Daredevil season 3. Theoretically, Daredevil: Born Again season 1 would potentially name-drop Foggy at the very least, to explain why he wasn't around, meaning it could well cover something similar to the MCU artwork.
RELATED: Daredevil Born Again: Release Info, Cast & Everything We Know So Far
Will Foggy Nelson Return In MCU's Daredevil After It's Reworked?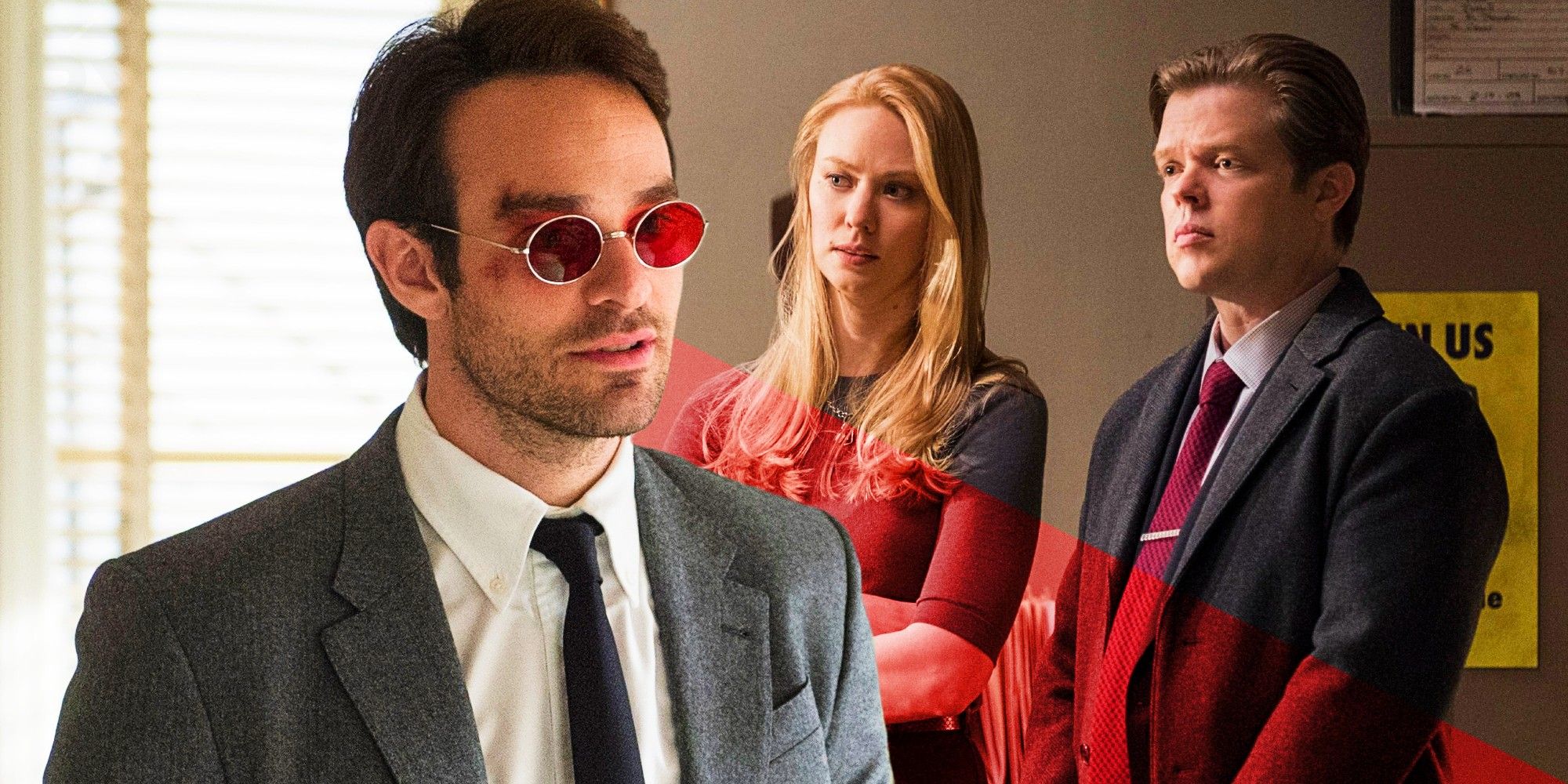 A huge Daredevil: Born Again update was recently in the headlines, as Marvel Studios and Disney+ are starting over with the MCU drama, despite having filmed the first half of the season. While scenes and some episodes will be used, Daredevil: Born Again is getting a new writers' room while also looking to appoint a more traditional showrunner, who will be assigned to craft a multi-season arc for the series. With Daredevil: Born Again getting retooled, it does raise the hope of Foggy potentially being involved in the show.
One of the reported criticisms that Marvel Studios had with Daredevil: Born Again was that it was too much of a legal procedure, instead of being similar to Netflix's Daredevil series. One of those missing elements could very well have been the lack of Foggy, who was an integral part of the original Daredevil TV show and a major favorite with the audience. Why Foggy wasn't part of Daredevil: Born Again, to begin with, is still unclear, but this is a chance for the MCU to bring back Matt's closest ally and have him be part of this MCU production.
There could also be other reasons why Foggy and even Karen Page weren't originally involved with Daredevil: Born Again that have not been revealed yet to the public. But either character ending up in the new version of the series would likely payoff whatever the original reason for their seeming absence was, as it would also work to honor the old era of the Marvel show franchise further as well. Hopefully, new updates will soon emerge about Daredevil: Born Again and what direction will go in now that Marvel Studios is retooling the show, as this will no doubt also shed light on the fates of Daredevil's closest allies too.
Source: AkitTheFull & Arifinity_/Instagram