Edgar Wright has a signature filmmaking style like no other director working today. While it's easy to consider all his films to be parodies of popular genres, the British filmmaker is quite thoughtful in how he constructs his stories and sense of humor.
Each of Wright's films may borrow from beloved classics, but that doesn't mean they're ripoffs. The director has a singular talent to imbue them with his trademark style, a kinetic and hectic approach full of biting and irresistible humor. Nearly all his films have comedic elements, but some tower over others in the laugh-out-loud department.
7
'Last Night In Soho' (2021)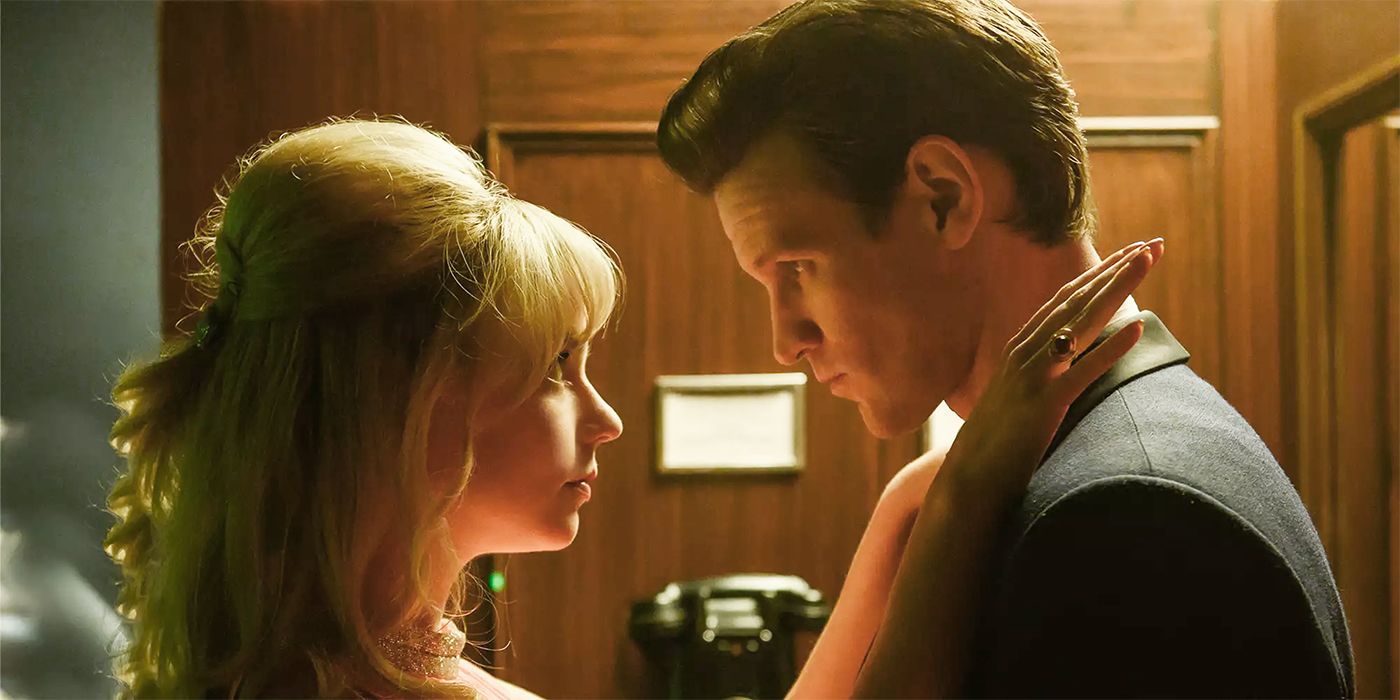 Last Night In Soho is an outlier within Wright's filmography. While the majority of his films are at least somewhat comedic, Last Night In Soho contains almost none of his trademark humor. The film centers its focus on the young Eloise (Thomasin McKenzie) as she slips into a vision about a woman from the past named Sandie (Anya Taylor-Joy), who appears to be living in fear of her boyfriend Jack (Matt Smith).
RELATED: 10 60s Horror Films That Should Be on Your Watchlist
The film pays homage to horror classics like Repulsion and Suspiria but uses its references in a comedic way; Wright attempted to emulate the style of the films that influenced him rather than lampoon them. The film's last sequences are so scary that it almost doesn't feel like it came from the director of Spaced. Indeed, Last Night in Soho proves Wright doesn't need to rely on humorous banter to make his films entertaining.
6
'The Sparks Brothers' (2021)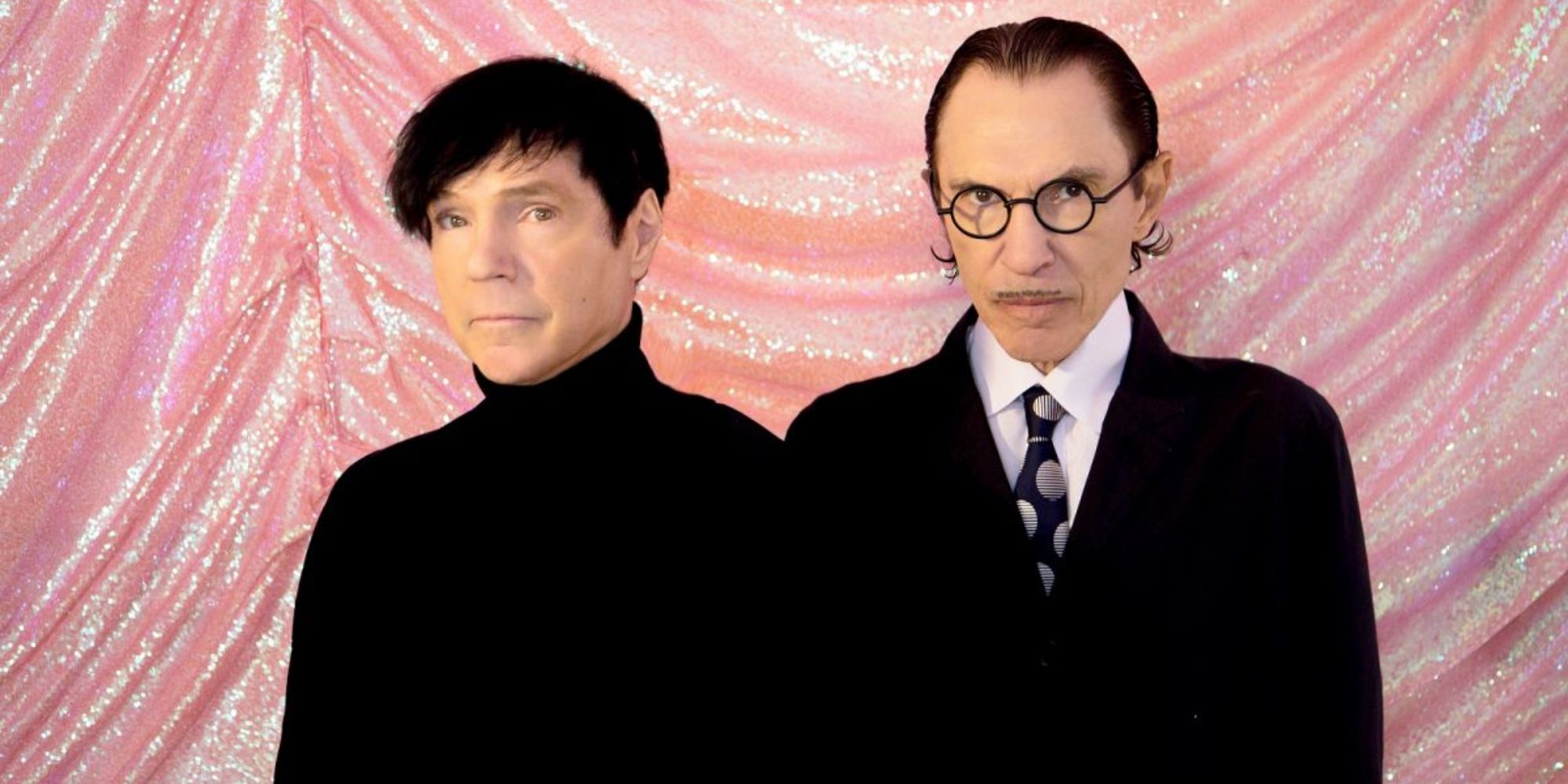 The all-time best documentaries are informative and entertaining, but Wright proved that a non-narrative film can also be humorous. Wright's 2021 documentary The Sparks Brothers explores the fascinating working relationship between the musicians Ron Mael and Russell Mael, whose band Sparks had a significant influence on the music industry.
The two musicians are fairly idiosyncratic and often lampoon their own success, but the film treks into more serious territory when it explores what drove the two men to pursue their craft. While not as funny as some of Wright's narrative films, The Sparks Brothers includes some additional comedy thanks to the interviews conducted with celebrities like Patton Oswalt and "Weird Al" Yankovic.
5
'Scott Pilgrim vs. The World' (2010)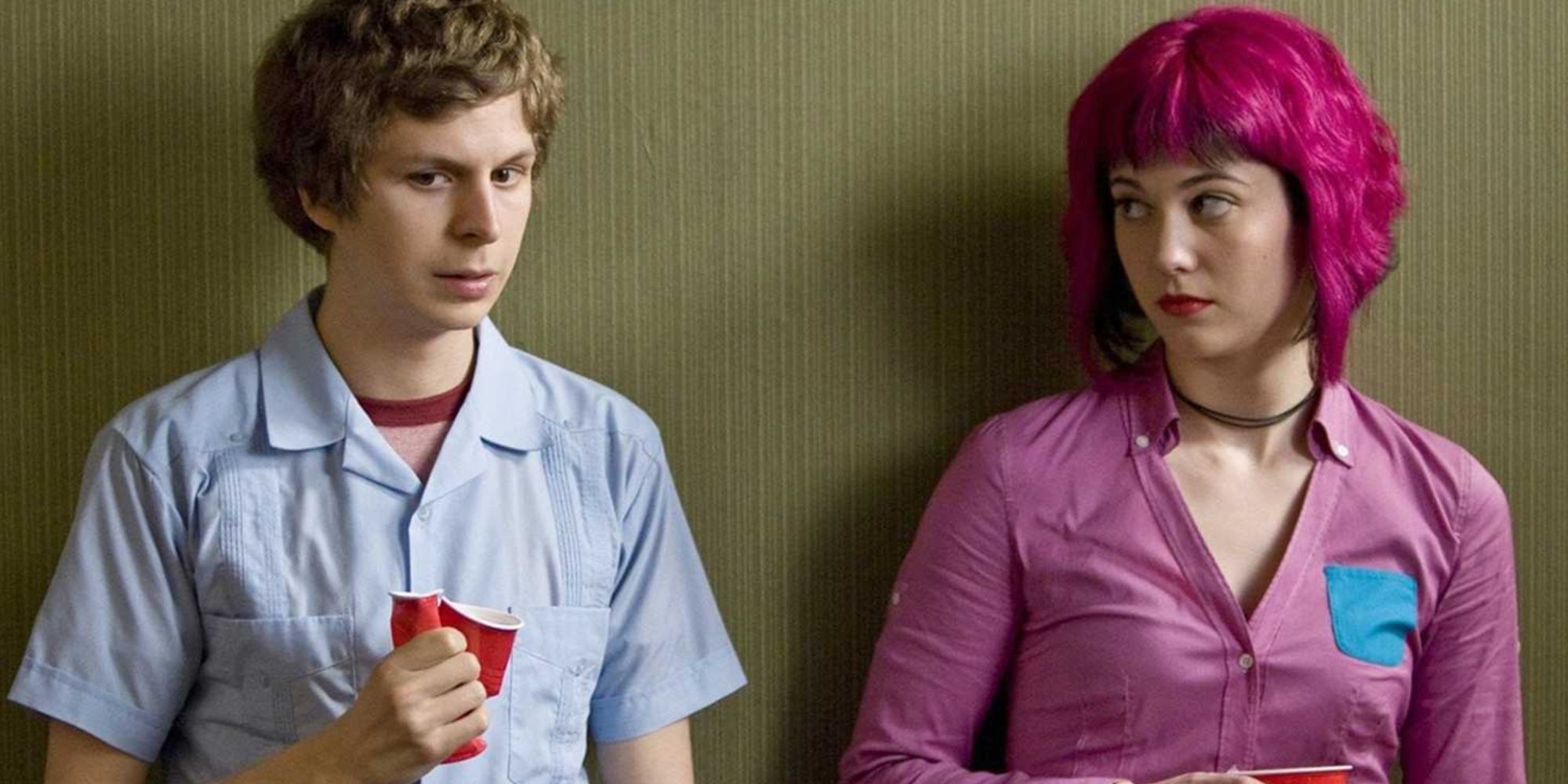 Wright may be best known for his original projects, but Scott Pilgrim vs. The World is a rare exception, inspired by the beloved comic book series of the same name. The plot centers on the titular character, a Canadian slacker who must find his girlfriend's seven evil exes.
RELATED:10 Comic Book Movies That Look Exactly Like Comic Books
Wright proved that he could take the frames of a comic and bring them to life; the film is packed with visual detail, with in-jokes referencing the history of comic books, video games, rock music, and animation. Scott Pilgrim vs. The World feels like it's celebrating an entire generation of popular culture. While Scott Pilgrim vs. The World may be beloved for its rapid-fire humor, Michael Cera's performance as the titular hero can get a little grating at times. It's not enough to detract from the film's appeal, but it does make it harder to relate to Scott in some situations.
4
'Baby Driver' (2017)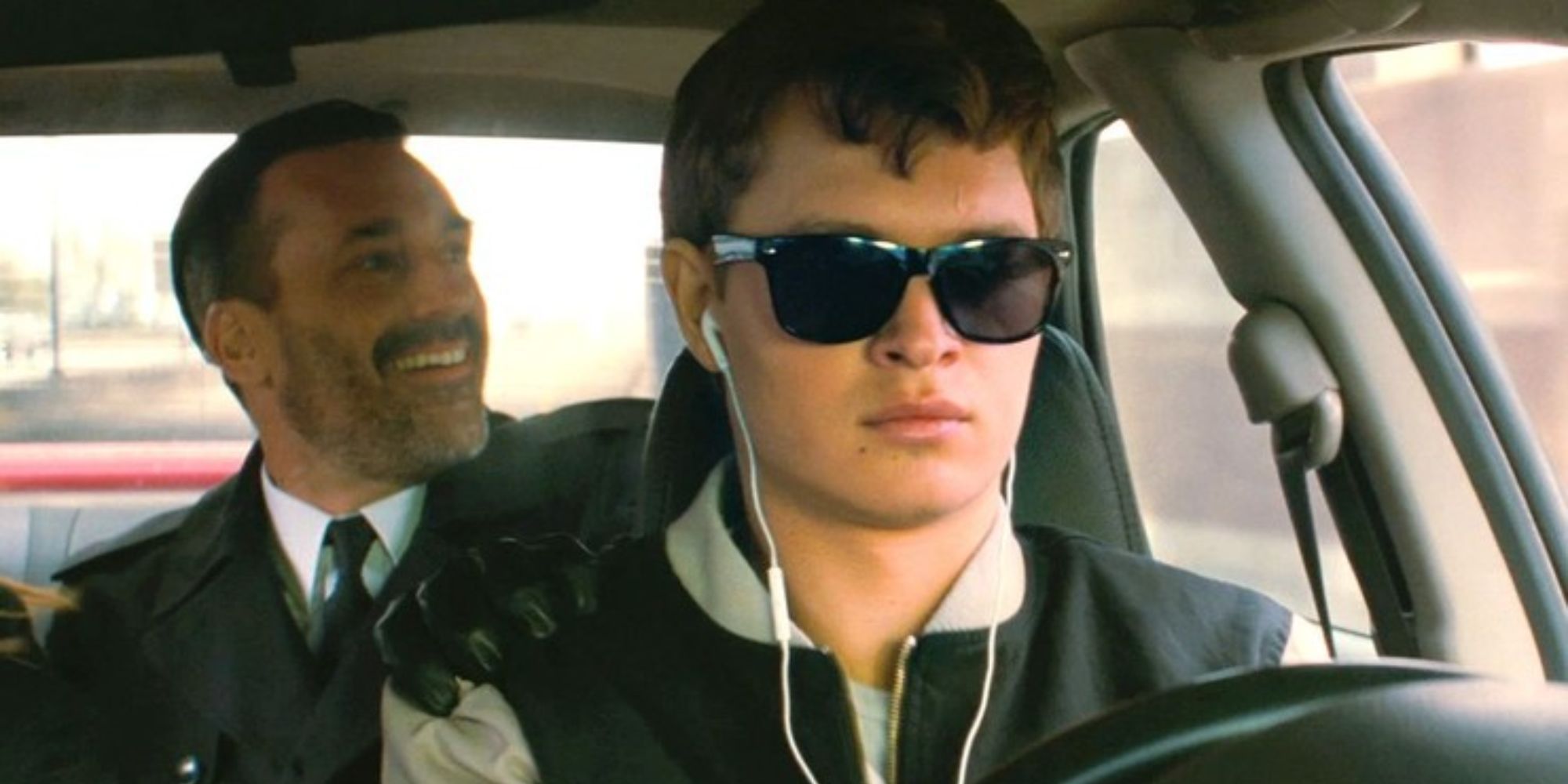 Baby Driver was a grittier project from Wright. Crafted in the style of classic car chase movies like Bullitt and The Getaway, the 2017 action thriller follows the young getaway driver Baby (Ansel Elgort) as he falls in love with the waitress Deborah (Lily James). Although Baby sees the new romance within his life as a potential escape from the criminal world, he must escape the influence of his employer.
The stakes are serious in this sleek, dynamic action thriller, which remains among Wright's most polished efforts. However, the film's synchronization with certain musical cues gives it a lot of comedic value. The ensemble's performances are also noteworthy, with Jon Hamm, Jamie Foxx, and Eiza González responsible for many of the film's most humorous moments.
3
'Shaun of the Dead' (2004)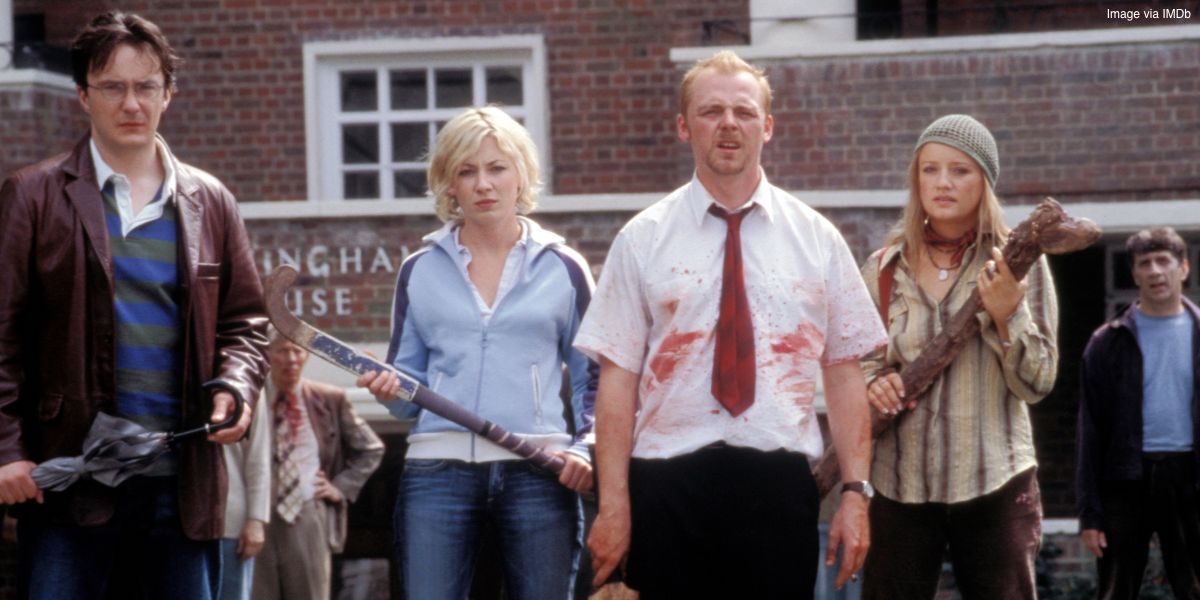 Shaun of the Dead put Wright on the map. It stars Simon Pegg as Shaun, a down-on-his-luck London salesman who, along with his best friend, Ed (Nick Frost), is faced with tragedy when he tries to protect his friends and family from the undead invasion.
RELATED: The 12 All-Time Best Zombie Movies, According to Letterboxd
The 2004 horror comedy may have drawn its name from the films of George Romero, but it actually contained a more profound message about society's strict adherence to routines. As Wright points out with an amusing attention-to-detail, mankind has become so reliant on doing the same thing every day that they start to resemble zombies. However, Shaun of the Dead does contain multiple hilarious, irreverent moments courtesy of the now-iconic pairing of Pegg and Frost.
2
'Hot Fuzz' (2007)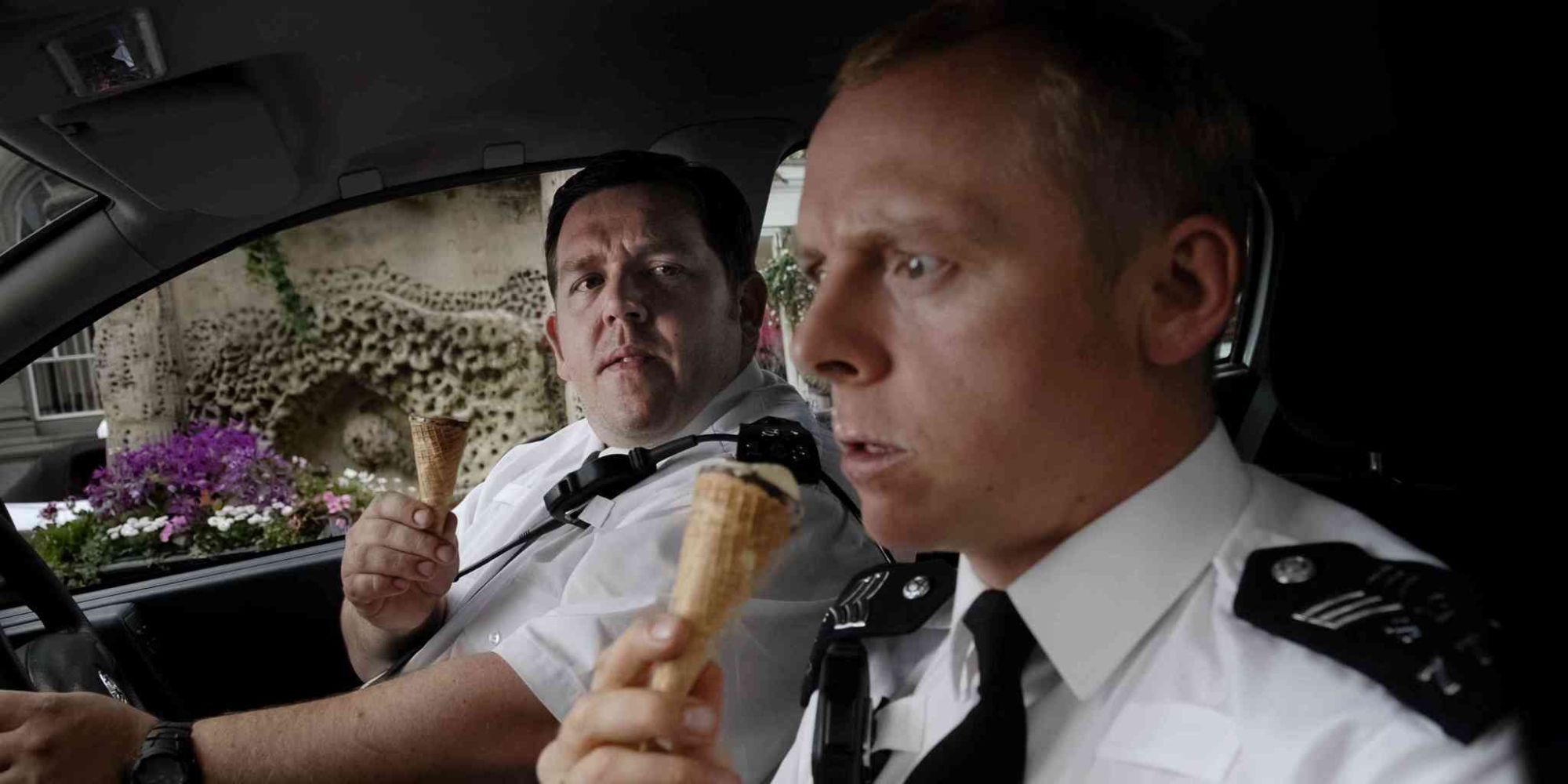 Hot Fuzz is a masterpiece of modern comedy. The film follows the overly-committed London police officer Nicholas Angel (Simon Pegg), who learns about what defines classic "buddy cop comedies" as he works alongside his new partner, Danny Butterman (Nick Frost).
There's an inherent level of comedy in most "buddy cop" action movies, so it was ambitious for Wright to try to make a parody of the genre. Hot Fuzzfeels like such a work of genius because the characters themselves acknowledge the confines of the genre, referencing classics such as Bad Boys IIand Point Break. Although the acknowledgment of action movie history is quite amusing it points, Hot Fuzz's conclusion feels genuinely intense due to the heavy amount of gore that Wright utilizes. Still, everything that comes before is comedic brilliance galore.
1
'The World's End' (2013)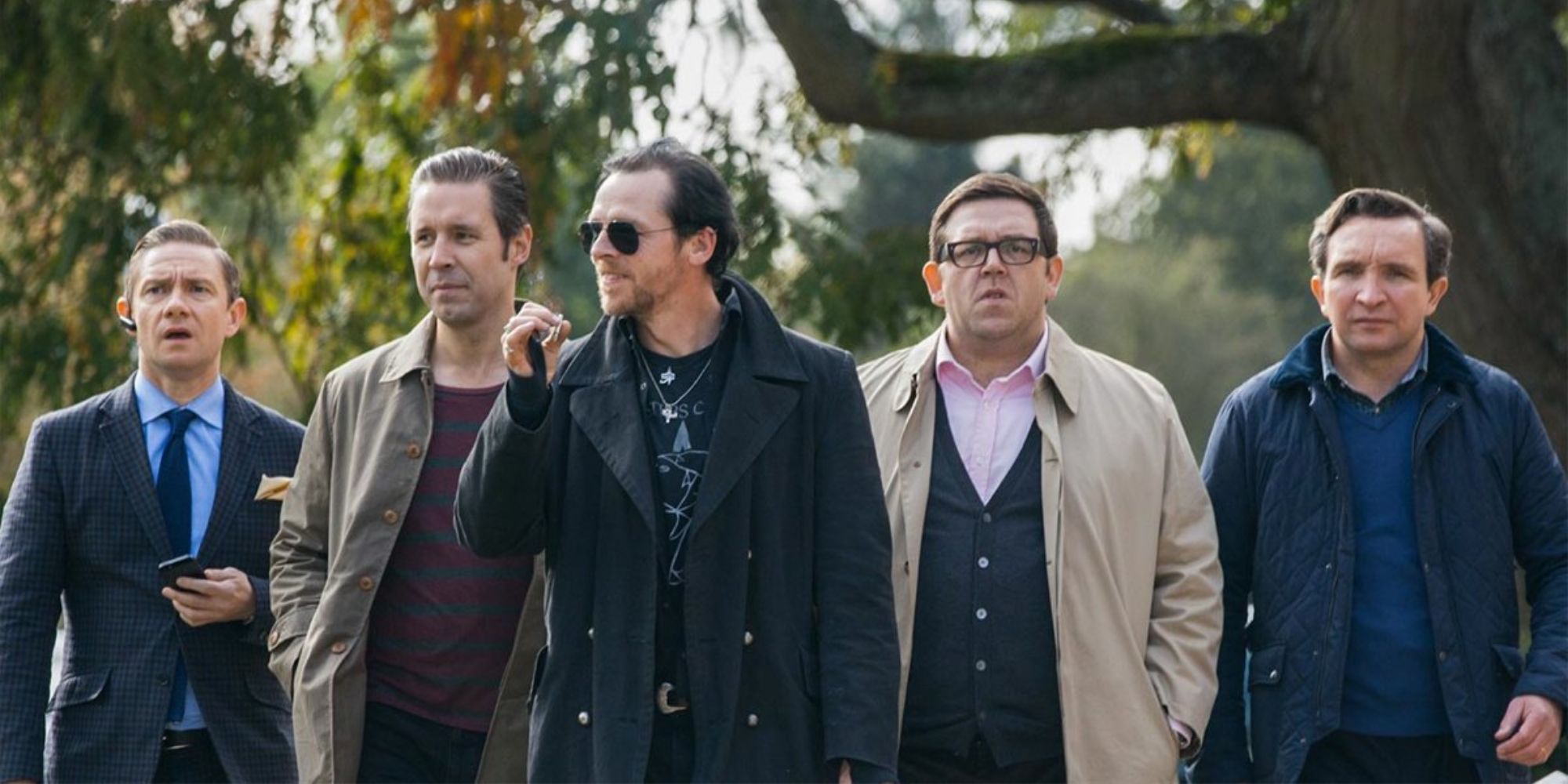 The World's End is simultaneously Wright's funniest and most mature film. It follows the lifelong slacker Gary King (Simon Pegg) as he wrangles his high school best friends Andy (Nick Frost), Oliver (Martin Freeman), Peter (Eddie Marsan), and Steven (Paddy Considine) into joining him on a pub crawl that they had attempted to complete when they were younger. However, things quickly go south when aliens invade their town.
The film contains a mature message about how Gary's habit has become unsustainable. However, the banter between the characters and the surprising sci-fi twist adds a layer of comedy that elevates it to brilliance. The World's End is the most nuanced film within Wright's entire filmography – not to mention the funniest.
NEXT: Every Quentin Tarantino Movie, Ranked by How Funny They Are