Dev Patel will star alongside Rosy McEwen in the new horror film Rabbit Trap. Elijah Wood will be among the producers for the new film, which has completed shooting in Wales. Deadline reports that the new film will be set in 1973, and will star Patel and Vesper's McEwen as Darcy and Daphne Davenport, married musicians who relocate from London to an isolated cottage in Wales to record their new album.
When they inadvertently record a sound never before heard by human ears, they awaken an ancient, mystical force. Soon, a mysterious child (Jade Croot, The Serpent Queen) enters their lives and begins to blur the lines between reality and nightmarish fantasy. The first image from the film shows a frightened Patel with a pair of 1970s headphones, having apparently heard the fearsome sound that kicks off the film's plot. The production was filmed under the British actors' union Equity, and is not affected by the ongoing SAG-AFTRA strike.
Who is Dev Patel?
British actor Patel made his TV debut on the long-running teen drama Skins, but became an international sensation when he starred in Danny Boyle's Oscar-winning Slumdog Millionaire. He has gone on to appear in a wide variety of films, including Lion, The Personal History of David Copperfield, and The Green Knight. He most recently starred in Wes Anderson's adaptation of The Wonderful Story of Henry Sugar. He can next be seen in the action film Monkey Man, which will also be his directorial debut.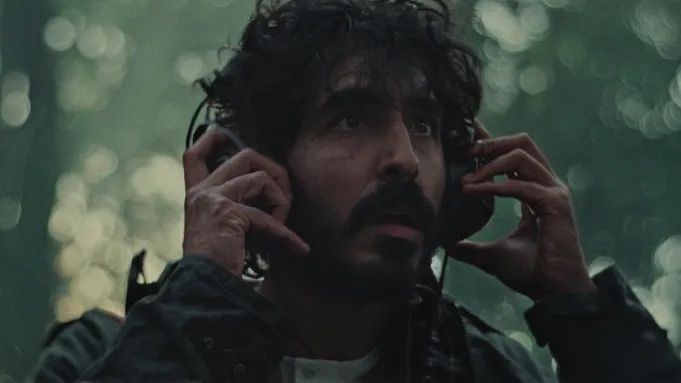 Rabbit Trap was written and directed by Bryn Chainey, and will be produced by Elijah Wood and Daniel Noah's SpectreVision, Lawrence Inglee, Elisa Lleras, Alex Ashworth, and Sean Marley of Mad As Birds. Dev Patel, Wiser Film's Benjamin Kramer, Carte Blanche's Kyle Stroud, Tom Ogden, Bankside Films' Stephen Kelliher and Sophie Green will executive produce.
Rabbit Trap is now in post-production. Stay tuned to Collider for future updates, and watch Collider's interview with Dev Patel for The Green Knight below.