The Big Picture
Many talented actors in the Marvel Cinematic Universe have been under-utilized and given little significant storylines.
Natalie Dormer, known for her roles in The Tudors and Game of Thrones, made a brief appearance in Captain America but could have offered much more with the right material.
Dormer's career has been shaped by her performances in these popular period dramas, and she is now set to lead a new South African murder mystery series called White Lies.
The Marvel Cinematic Universe has housed many accomplished and diverse performances over the years from the talented actors that have graced its various movies and TV shows. That also includes the many performances from actors who played characters that were practically wasted as their storylines carried little to no significance to their movie and TV shows' respective plots. The Captain America: First Avenger film featured a couple of hidden talents who have since made careers for themselves. One of them was actress Jenna Coleman, who briefly appeared as Connie, Sebastian "Bucky" Barnes' date at the beginning of the film. Coleman then starred in BBC's Doctor Who as the Doctor's trusty companion, Clara Oswald. Then there's actress Laura Haddock, who appeared in Captain America as an autograph seeker but then went on to play a different character in the MCU as Peter Quill's mother, Meredith Quill, in Guardians of the Galaxy. Yet the best under-utilized hidden talent of the Captain America film is Natalie Dormer.
Natalie Dormer made her MCU debut as Private Lorraine in Captain America. Lorraine was one of Steve Rogers' two love interests and the one to give him his first kiss. Dormer is never seen again after her negligible amount of screen time in the film and joins the list of the many talented actors who were tossed aside when they could have offered so much more if given the right material. Before Captain America, Dormer had already made a name for herself from a few popular projects. She first burst onto the scene as the strong-willed Anne Boleyn in Showtime's steamy period drama series The Tudors. She stars as the second wife to King Henry VIII (Jonathan Rhys Meyers), who ploys and schemes her way to become the Queen of England. Dormer then turned heads again by playing Margaery Tyrell in HBO's popular fantasy hit Game of Thrones, where she radiated with more power and grace that allowed her to show audiences what more she could offer.
Who Does Natalie Play in 'The Tudors'?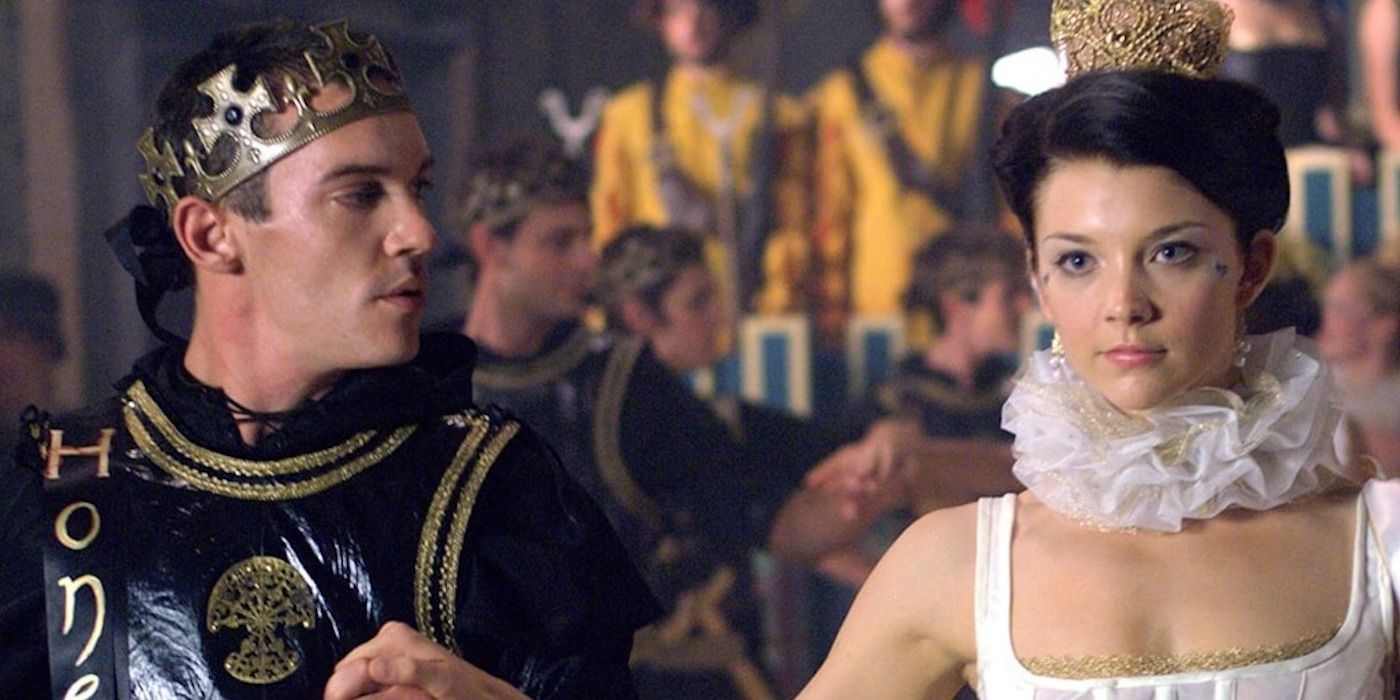 Before she dethroned Cersei Lannister (Lena Headey) as the Queen of the Seven Kingdoms, Natalie Dormer broke through with her performance as Anne Boleyn in The Tudors. This sensual period drama about the tumultuous love life of King Henry showcases some of Dormer's best career performances. Early on in the series, when Anne catches the eye of King Henry VIII, Dormer takes the opportunity to present her portrayal of this queen with enough depth to stand out from other portrayals of this historical figure. Dormer goes beyond playing this villainous Anne by also delivering emotional performances. When she watches her brother being beheaded in the second season, she breaks down in pure sorrow and regret, making viewers sympathize with her pain.
Towards the end of the second season of The Tudors, Dormer's Anne branches out to more notable performances that showcase more of her range as an actor. Anne loses her hold on the King and realizes that her attempts to influence the English throne by dethroning Queen Catherine (Maria Doyle Kennedy) have finally caught up to her. Dormer presents Anne at her most vulnerable during this time when she delivers a few powerful performances during her last episodes. In the eighth episode of Season 2, titled "Lady in Waiting," Anne discovers the King kissing Lady Jane Seymour (Anita Briem) and succumbs to the ultimate betrayal as of now being left in the dark. Dormer takes everyone by storm as she unleashes all her anger and pain towards the king, her husband. In this compelling scene, she breaks down in tears in Meyers' arms, heightening the emotional heartbreak of this betrayal. Anne Boleyn allowed Dormer to explore the mind of this complex and powerful woman who offers more range to this real-life character. As noted in The Boston Herald after the premiere of Season 2's finale, "Dormer gave Anne Boleyn life, making her not just a beautiful schemer, but a rebellious, defiantly independent tragic hero."
How Did 'Game of Thrones' Change Natalie Dormer's Career?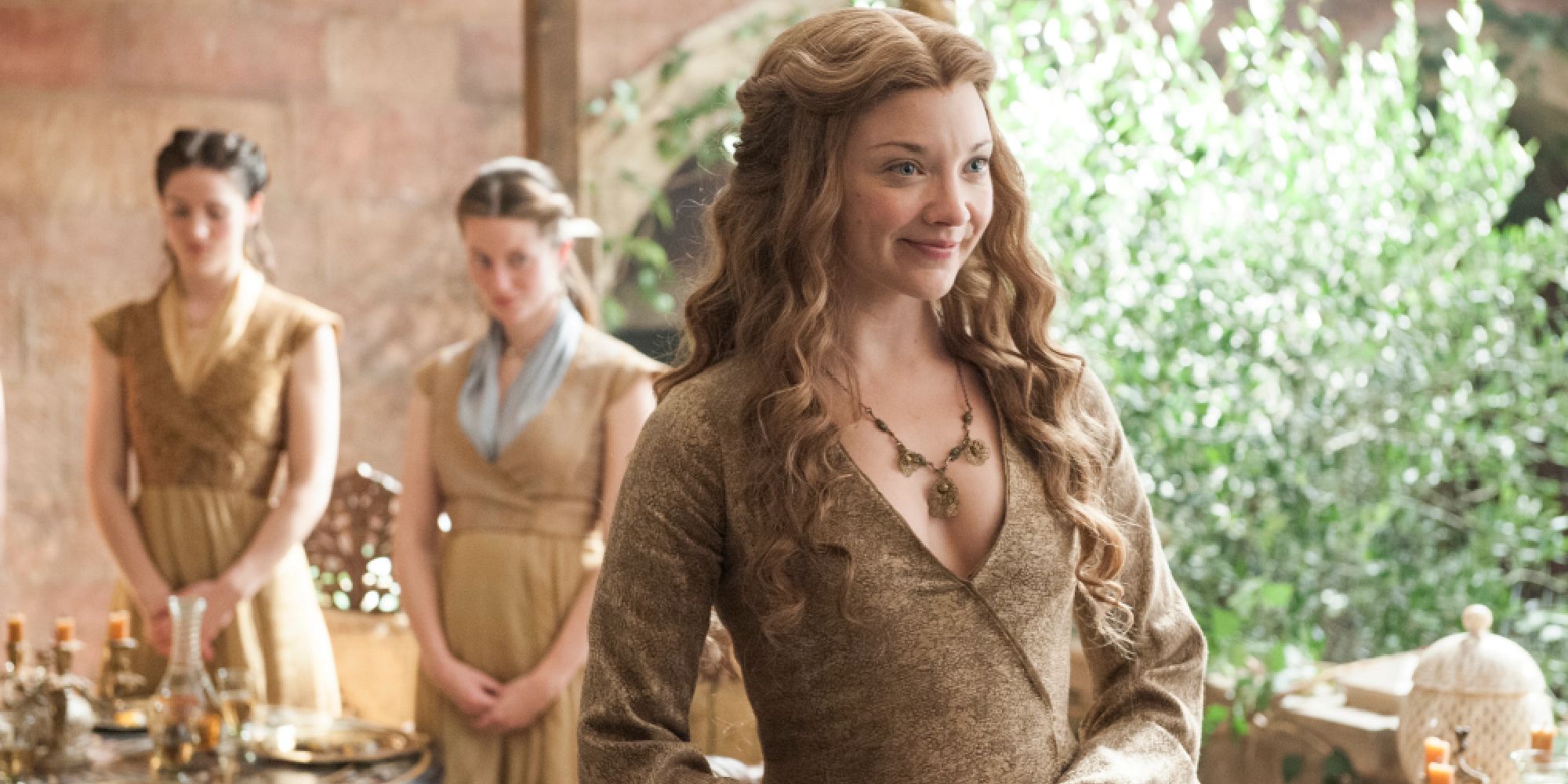 The second season of Game of Thrones was no doubt a big hit as the show expanded further into Westeros by introducing new and important characters from the books. Natalie Dormer joined the show during this second season, blossoming in a more light-hearted role as Lady Margaery Tyrell. As the newly-wedded bride to Renly Baratheon (Gethin Anthony), the youngest brother of King Robert (Mark Addy), one would think she'd be naive and inexperienced. However, she firmly redirected those assumptions as she clarified to Renly her intentions of being his wife and future Queen of the Seven Kingdoms.
In the episode "What Is Dead May Never Die," Dormer instantly diverts from the outspoken character she played as Anne Boleyn into one who presents herself with both grace and intelligence. She delivers on this performance by being more empathetic, open, and kind than Cersei, but also being a more subtle player of the political game after marrying not just one but two kings and one claimant king. Dormer also gives us more range in this role when she is faced with obstacles. When Lord Baelish (Aidan Gillen) asks Margaery about her desire to become Queen when Renly dies, she responds, "I want to be the Queen." The manner in which she delivered that line with a calm and assertive composure only sets her apart from the other female characters from the show. She demonstrates here that there is much more range to Margaery than what is seen and Dormer will deliver on that.
Dormer's time on Game of Thrones remains essential in growing her resume and taking her career to new and different heights. She dipped her toe back into the franchise world in The Hunger Games: Mocking Jay Part 1 and Part 2 as a District 13 member/director who helps Plutarch (Philip Seymour Hoffman) record the promos featuring Katniss Everdeen (Jennifer Lawrence). The role was minimal and she didn't have enough material to work with, but scoring a job that entails playing various characters only proves that Dormer is not done in these mainstream television hits. Showtime's Penny Dreadful: City of Angels showcases more of her talents as she plays multiple characters. In an interview with Collider, Dormer expresses what a great opportunity it is for an actor "to explore your range and your athletic capacity, playing multiple characterizations, at once."
What Is Natalie Dormer Working on Next?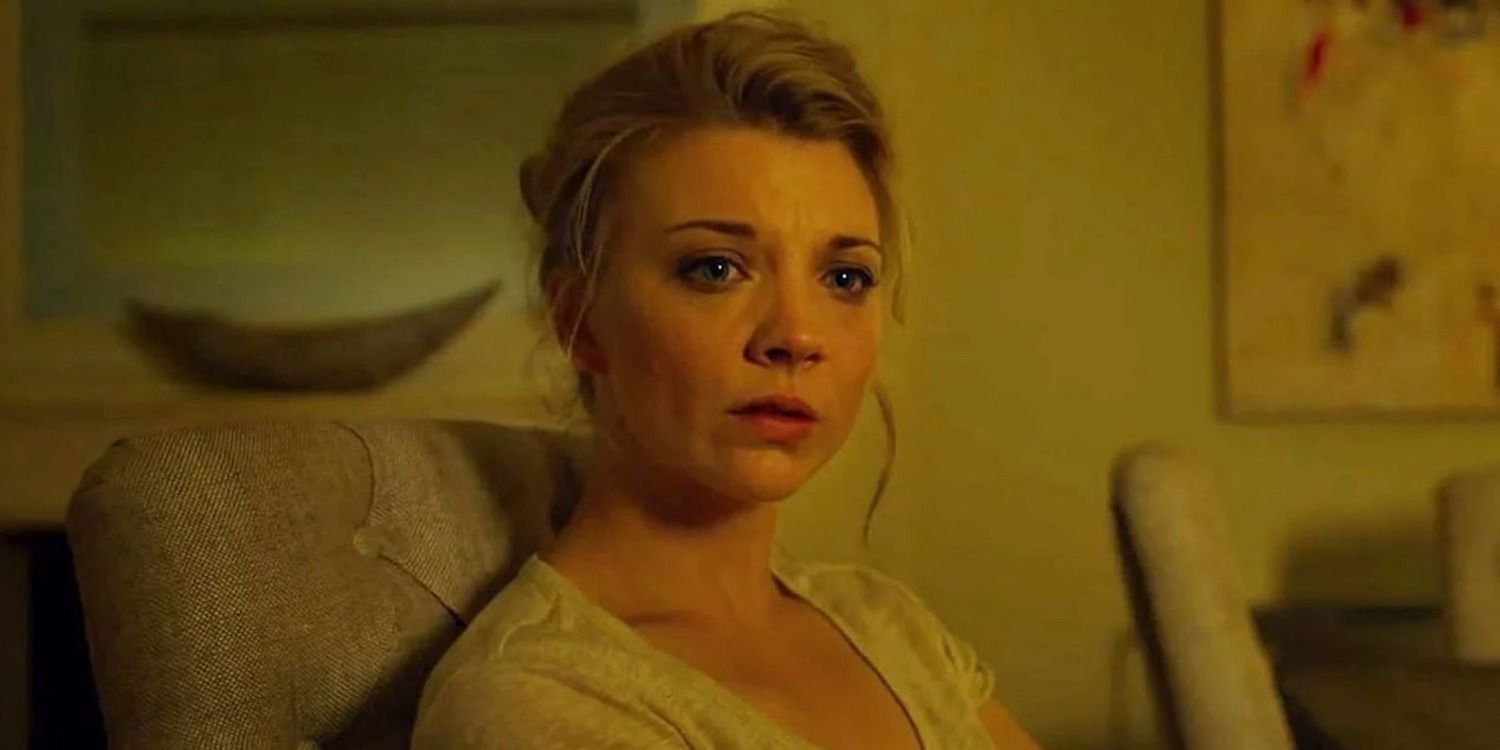 Natalie Dormer's leading a new South African series on the horizon called White Lies. According to The Hollywood Reporter, White Lies is a murder mystery set in the upscale suburbs of Bishopscourt in Cape Town, South Africa, that will explore the subjects of race, privilege, and inequality. Dormer will play an investigative journalist who makes it her purpose to confront the corrupt political system in town.
Over the years, the MCU has featured the same actor playing different roles throughout the franchise. As the cinematic universe continues expanding, there is plenty of room for Natalie Dormer to burst back into the Marvel world again with an exciting performance that will surely leave a mark on the MCU.