One of the most popular Star Wars villains, Grand Admiral Thrawn, finally made his way into live-action with the Disney+ series Ahsoka. Fans have eagerly anticipated Thrawn's reveal nearly a decade after he first appeared as an animated character in Star Wars Rebels, and now they will be able to bring home a memento of the fearsome Chiss warlord courtesy of a new bust.
The three-dimensional bust comes courtesy of Gentle Giant, Ltd. and depicts Grand Admiral Thawn as portrayed in Ahsoka by Lars Mikkelsen, who previously provided the character's voice in Rebels. The 1:2 scale bust is about 10 inches tall, according to the company's website, and is part of a special limited run of 1,000 pieces.
The bust of Thrawn sits atop an Imperial Star Destroyer base, and shows off the villain in his signature white admiral's tunic, complete with an Imperial rank plaque and gold shoulder pauldrons. The bust also captures Thrawn's iconic blue skin, dark blue hair and red eyes. The bust costs $175 and is currently available to pre-order, with Gentle Giant expecting shipments to begin in the second quarter of 2024.
Thrawn has Become One of the Most Popular Star Wars Characters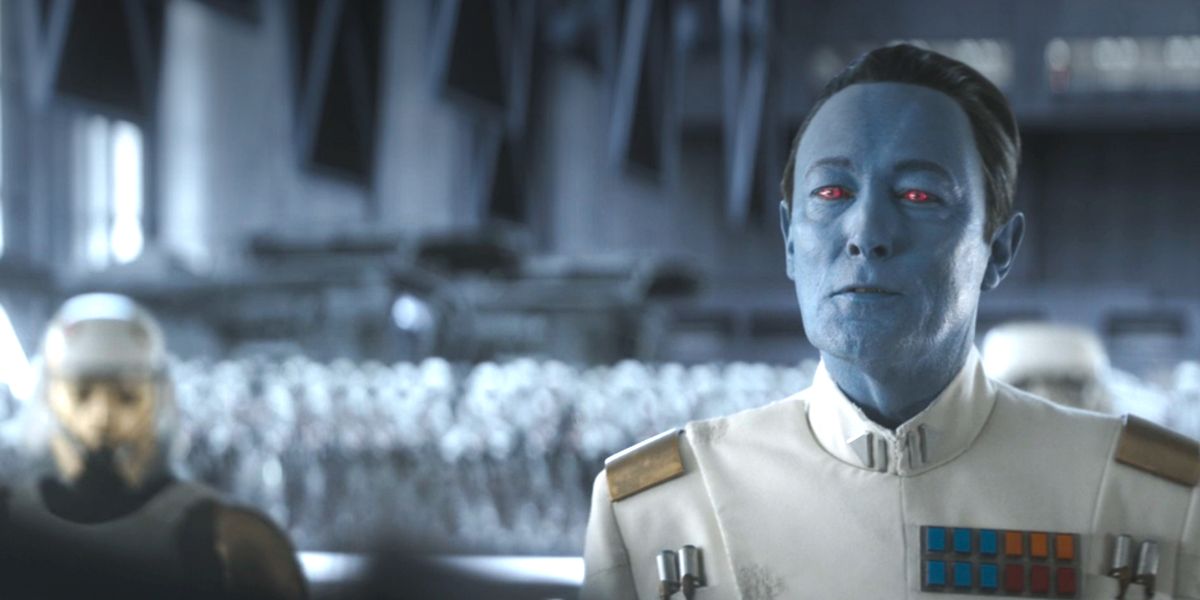 First introduced in the 1990s Heir to the Empire novels by Timothy Zahn, Thrawn began his lifecycle as part of Star Wars' non-canon universe. However, his cool, calm deameanor and mastery of military tactics endeared him to fans, and he soon became one of the most popular villains to grace the galaxy far, far away. However, despite this, Thrawn remained a non-canon character until 2016, when he appeared in the third season of Rebels.
Throughout the remainder of the show, Thrawn becomes an adversary of the Ghost team, led by Hera Syndulla, Kanan Jarrus, Sabine Wren, Ahsoka Tano and Ezra Bridger. At the end of the series, Thrawn is forcibly brought to another galaxy along with Ezra, and the plot of Ahsoka follows the titular Force-wielding warrior, played by Rosario Dawson, as she teams back up with Sabine (Natasha Liu Bordizzo) and Hera (Mary Elizabeth Windstead) to try and prevent Thrawn's return while also locating Ezra (Eman Esfandi). A second season of the show is in the works.
The Grand Admiral Thrawn bust can be pre-ordered now from Gentle Giant. Check out more images below: