David Beckham is once again in the spotlight thanks to the new Netflix documentary Beckham. The four-part series follows Beckham's lengthy and impressive career on and off the pitch. It's a fascinating insight into wealth and celebrity that's compelling even if you don't care about soccer.
But even four episodes aren't quite enough to go into every tiny detail, so here are ten odd occurrences from the wonderful world of "Golden Balls" himself.
His voice
David Beckham's high-pitched voice and accent were the subject of much mockery in his early career. Hurt by the comments, he undertook extensive voice coaching to alter his accent, deepen his voice, and talk more eloquently.
I don't wanna close my eyes…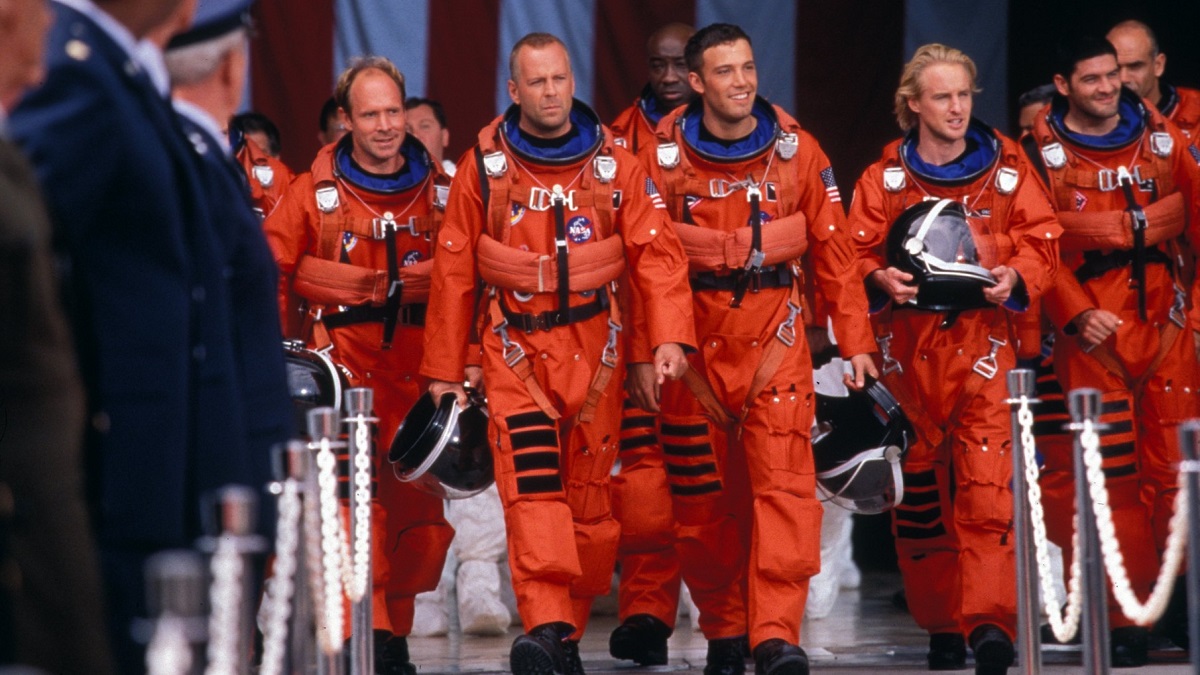 David Beckham has admitted that certain movies reduce him to tears every time. The weepiest candidate is Michael Bay's Armageddon, saying that the asteroid drama turns him into "an emotional wreck". He also admitted Friends regularly makes him cry, and even certain episodes of The Office.
Public enemy no. 1
Beckham was public enemy number one after being given a red card during the 1998 World Cup. His figure was hanged in effigy by angry England fans, coaches he traveled with were pelted with stones, and envelopes containing bullets were sent to Old Trafford. He recently admitted, "I still have nightmares about it".
The secret origin of Golden Balls
Victoria Beckham's infamous nickname for his husband is "Golden Balls". She once explained to an interviewer that this was intended as praise for him having painstakingly repaired his reputation after the 1998 World Cup. Beckham was mortified when the nickname was made public on national television.
The flying boot incident
Beckham's glittering career at Manchester United ended under a cloud. Manager Alex Ferguson was frustrated with his performance and kicked a boot lying on the floor. The flying boot hit Beckham in the head and cut his eyebrow. Beckham stood up to fight Ferguson but was restrained by his team-mates. Ferguson continued to berate him, saying "Sit down, You've let your team down. You can argue as much as you like." Beckham left the club soon afterward.
Jellied eels
David Beckham's favorite meal is the East London classic of pie and mash with a slimy pile of jellied eels on the side. He loves the dish so much that when living abroad he regularly pays a ludicrously high price to have it shipped directly to his hotel room so he can slurp it down in private.
Flock off
David Beckham is terrified of birds. The phobia is known as ornithophobia, with Beckham identifying their flapping wings, unpredictable movements, and sharp beaks as the reasons he considers them an obvious threat. His worst fear is to be trapped alone with an ostrich, as the larger the bird, the greater the danger.
Beckham the Artist?
He was once asked what career he would have pursued if he wasn't a footballer. He replied that he'd have liked to have become a cartoonist or an artist, noting his habit of doodling on a sketchpad in his downtime.
Everything in the right place
Beckham suffers from Obsessive Compulsive Disorder and is intently focused on objects remaining in pairs. When checking into a hotel he rearranges the furniture to ensure objects are matched and will closely examine the fridge to ensure there's an even number of canned drinks. If there is an uneven amount he will toss the offending can away. He also despises "the smoke around the inside of a candle", describing this as "his pet hate".
The one hairstyle he regrets
Beckham raised eyebrows when he met Nelson Mandela while sporting cornrows. He later confessed he'd hated the style, saying he hadn't known what cornrows were when he agreed to get them: "I got to meet the great Nelson Mandela. And the picture that I've got of Nelson Mandela is me holding his hand with cornrows in my hair. That's my only regret."
Beckham is now available to stream on Netflix.