Summary
Action movies often struggle to create realistic stunts and action sequences, but some films manage to strike a balance between spectacle and authenticity.
Grounded action sequences can elevate a movie's overall feel of authenticity and make it more enjoyable for audiences.
Movies like
Black Hawk Down
,
Drive
, and
The Hurt Locker
demonstrate how realistic action sequences can contribute to critical acclaim and commercial success.
Despite being such a popular genre, action movies often struggle to create realistic stunts and action sequences, making those with plausible – yet still thrilling – action scenes all the more impressive. Many action films become hyper-focused on creating marvelous spectacles, causing them to include ridiculous sequences that test even the most patient audience's suspension of belief. This type of approach was common of many popular action movies from the 1990s, and still persists today with franchises like Fast & Furious. On the other hand, some films manage to create grounded action sequences that elevate the film's overall feel of authenticity.
Spectacle is a central part of the action genre's appeal, so the balance between making something realistic and making something that will feel satisfactorily climactic can be a difficult one to strike. Still, the action movies that manage to find that common ground can end up being fantastic, with some examples even finding major Oscars success. There are 10 movies in particular that manage a masterful balance between stunning visuals and grounded, realistic action sequences, helping them become some of the best action movies ever made.
Related: 10 Best Action Movies On Amazon Prime Video
10
Black Hawk Down
Black Hawk Down is one of the best war movies on Netflix, thanks in large part to its grounded action sequences. Directed by Ridley Scott, this 2001 action war film follows the crew of a Black Hawk helicopter, forced to survive any way they can after their helicopter is shot down during the Battle of Mogadishu. With an excellent cast that includes the likes of Ewan McGregor and Tom Sizemore, Black Hawk Down paints a realistic picture of the Somali Civil War in the early 1990s. This film's numerous action scenes are exciting without stretching the limits of belief.
9
Ronin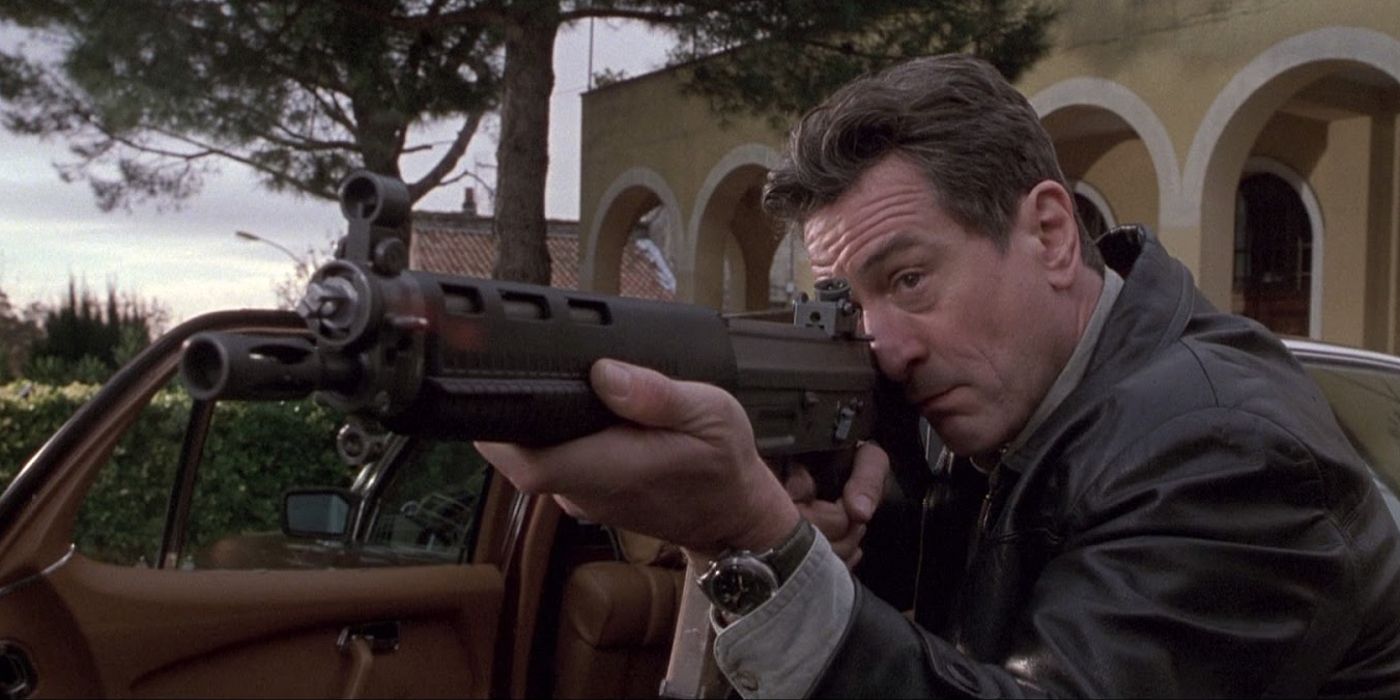 The 1998 action thriller film, Ronin, is an exhilarating movie that follows a team of former special operatives in their quest to steal a mysterious briefcase. One of Robert De Niro's best performances, Ronin contains some of the most realistic action sequences in film history, especially its widely acclaimed car chases that take place in Nice and Paris, France. Ronin toes the line between thrilling spectacle and realistic sequences expertly, creating an overall enjoyable experience that feels entirely plausible.
8
Drive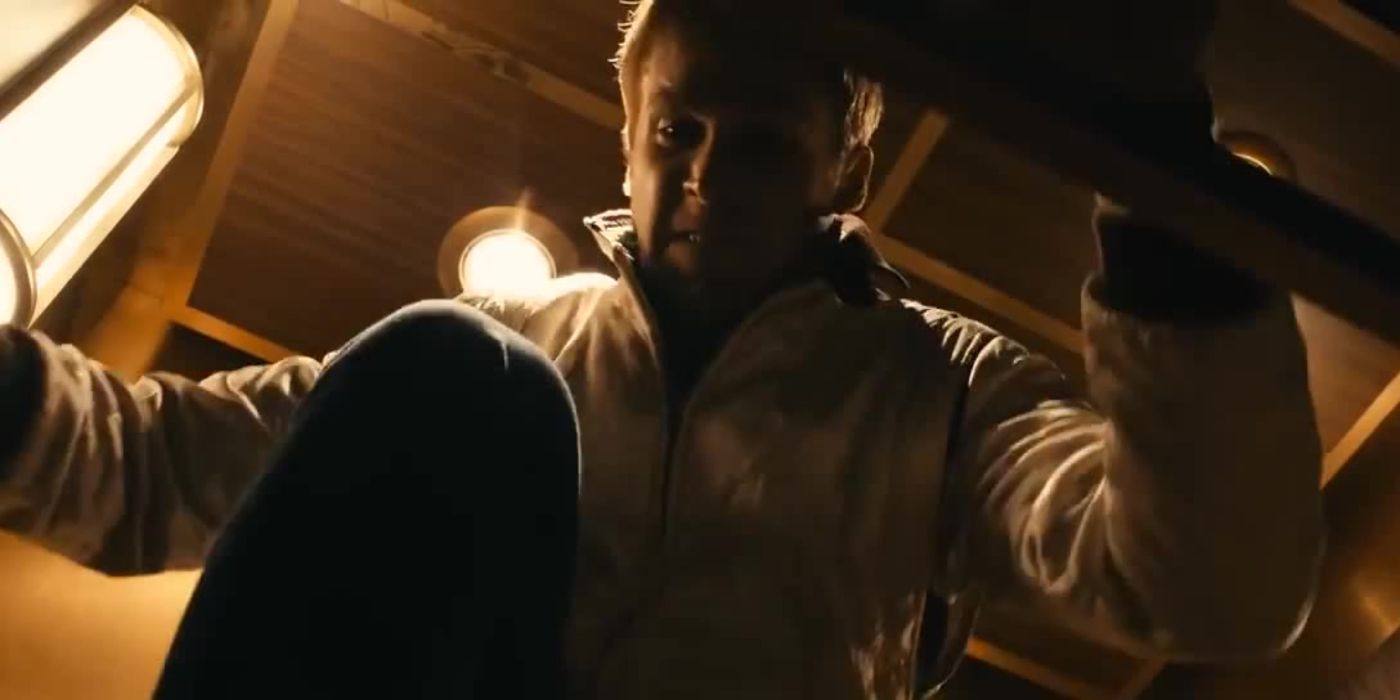 Drive is a 2011 action thriller movie that also manages to create a satisfying spectacle without feeling terribly unrealistic. With a star-studded cast that includes movie star Ryan Gosling, Carey Mulligan, Oscar Isaac, Bryan Cranston, and Ron Perlman, Drive follows Gosling's Hollywood stunt driver as he gets entangled in a botched heist trying to help a neighbor he is fond of. Like Ronin, Drive contains a number of thrilling car chases that feel entirely plausible, even if they are a little bit exaggerated at times.
7
The Way Of The Gun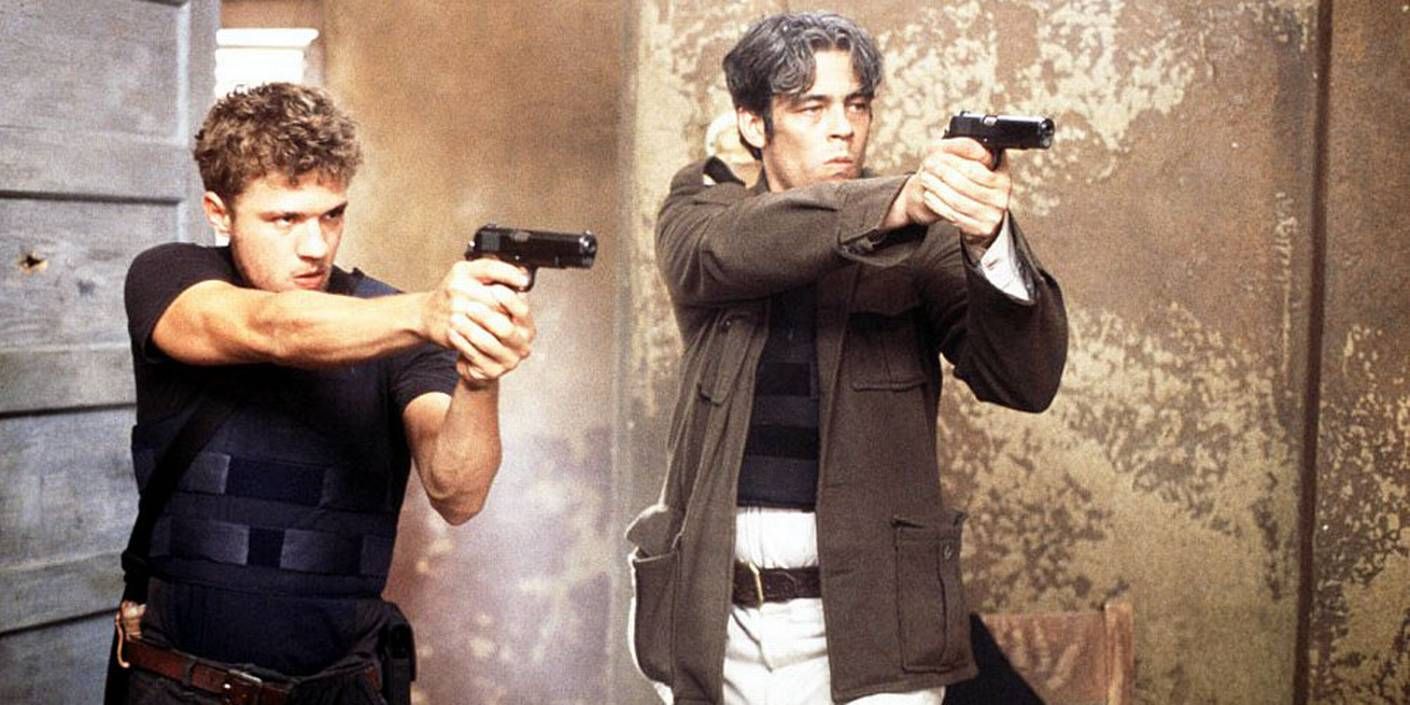 Starring Ryan Phillippe and Benicio del Toro, The Way of the Gun is a 2000 action film with fantastically realistic shoot-outs and various other action scenes. The Way of the Gun follows two petty criminals who get in over their heads when they kidnap a woman pregnant with a mafia member's child. Though the film underperformed at the box office, The Way of the Gun has some of the most grounded action sequences of the 2000s, painting a realistic portrait of this type of violence.
6
Three Kings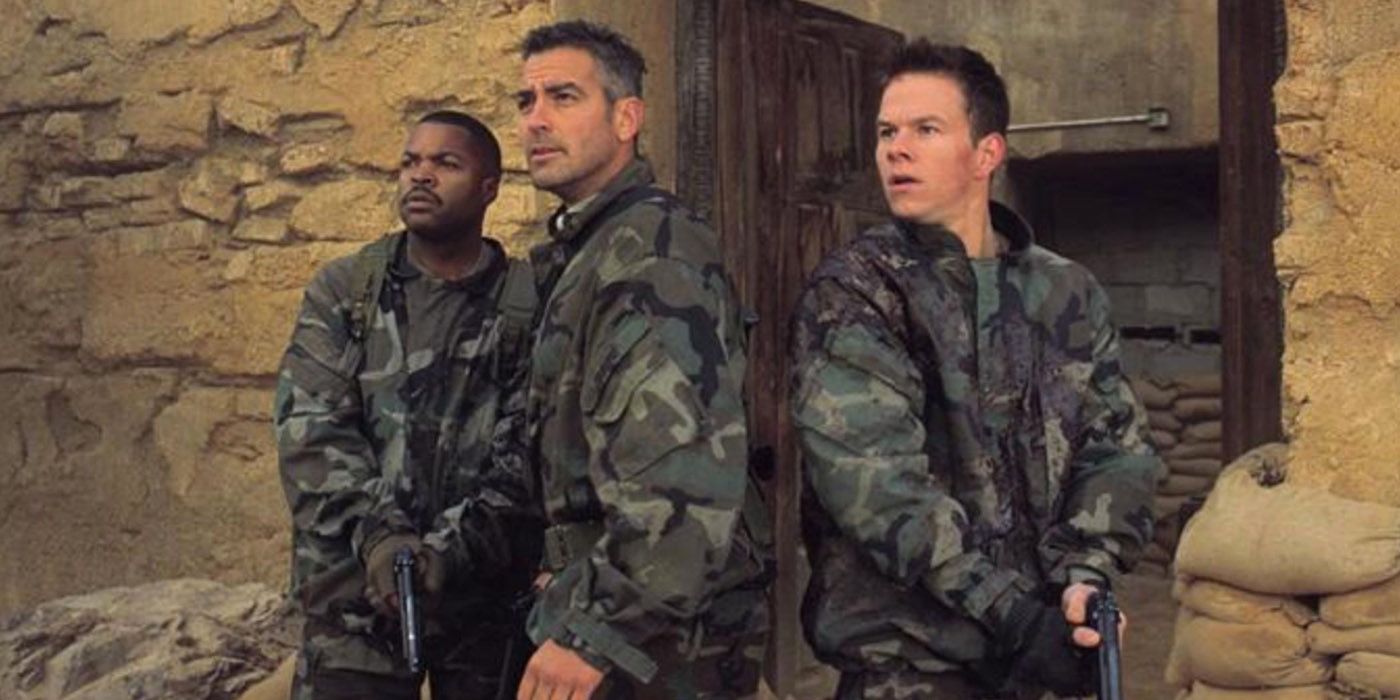 Three Kings is a black comedy action war film, starring George Clooney, Mark Wahlberg, Ice Cube, and Spike Jonze. The movie follows four American soldiers on a gold heist in Iraq shortly after the conclusion of the Gulf War. This critically acclaimed film employs highly realistic action sequences that include numerous shoot-outs and a wild encounter with a minefield. Despite being a black comedy film, Three Kings keeps the lid on its action, avoiding going over-the-top and spoiling its most exciting sequences.
5
Blue Ruin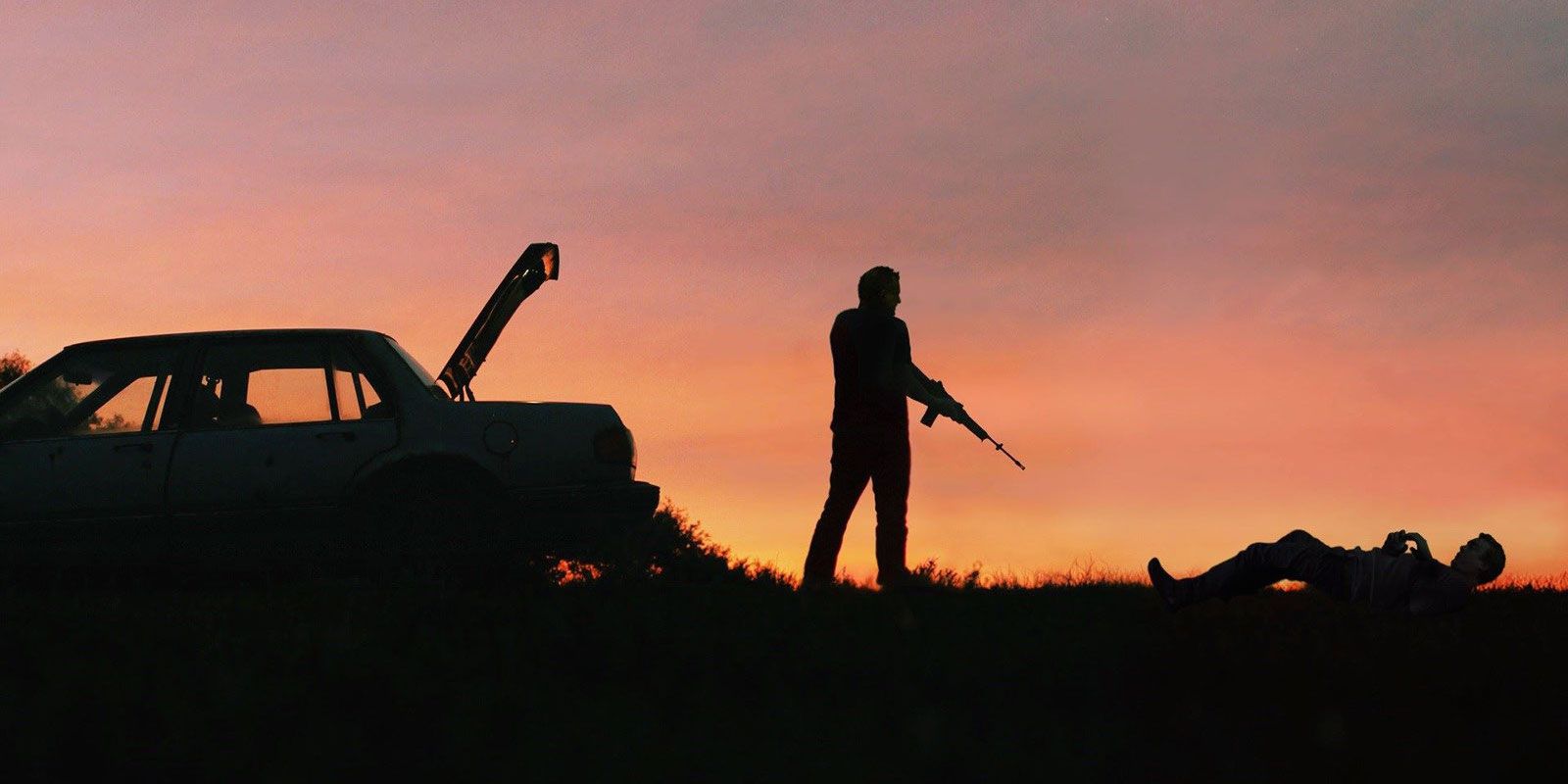 The 2013 action revenge film Blue Ruin tells a harrowing story of vengeance that includes a number of highly realistic action scenes. Blue Ruin, starring Macon Blair, follows a man's quest to kill the people he thinks are responsible for the deaths of his parents. Blue Ruin is exhilarating and emotionally taxing as its brutally violent action scenes paint a terrifyingly accurate picture of gun fights and various other forms of combat. Blue Ruin is full of exciting spectacle without ever feeling implausible.
4
Heat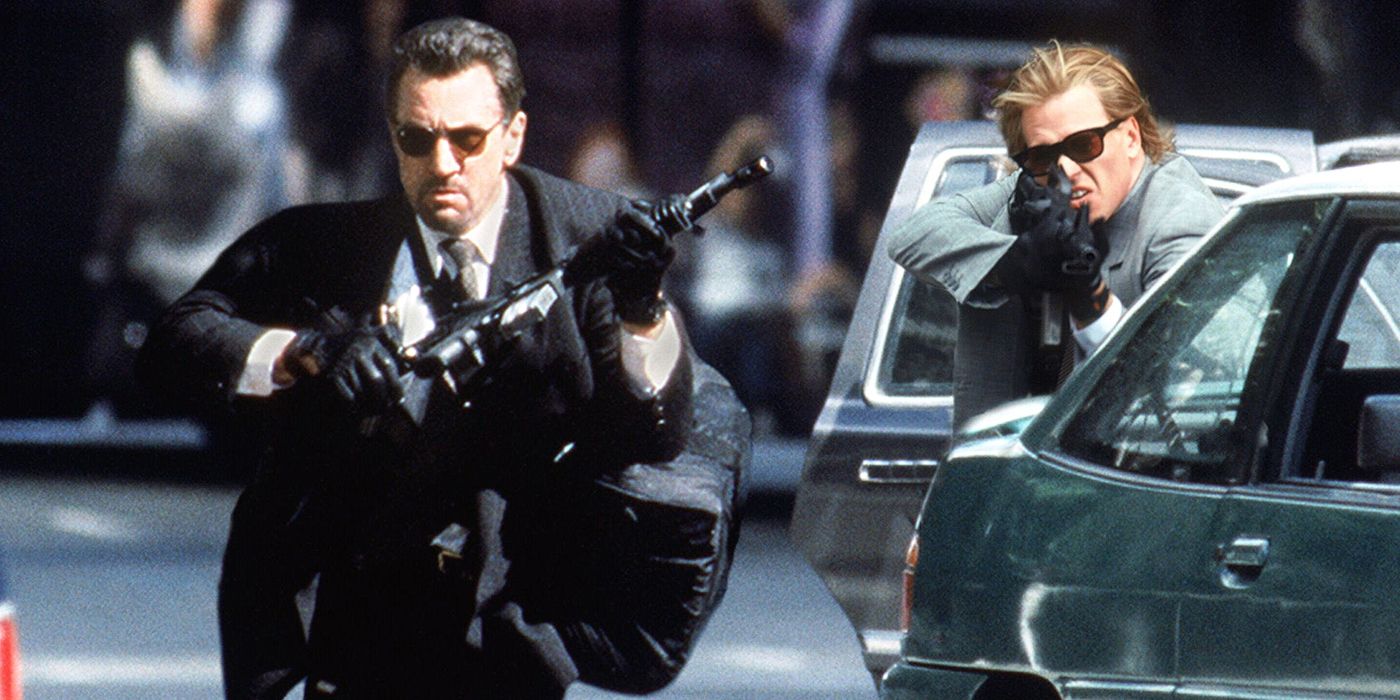 Heat, another thrilling Robert De Niro action film, follows the conflict between a career criminal and an LAPD detective as they seek to outwit and outmaneuver each other. Besides De Niro, Heat also features a number of other notable actors, including Al Pacino, Tom Sizemore, Val Kilmer, Jon Voight, and Ashley Judd. Heat's tense action sequences manage to stay grounded by avoiding any conspicuously bad shooting or unrealistic stunts, making the film feel highly believable. With Heat 2 confirmed by Michael Mann, the franchise is expected to revive its thrilling yet realistic approach to action.
3
The Hurt Locker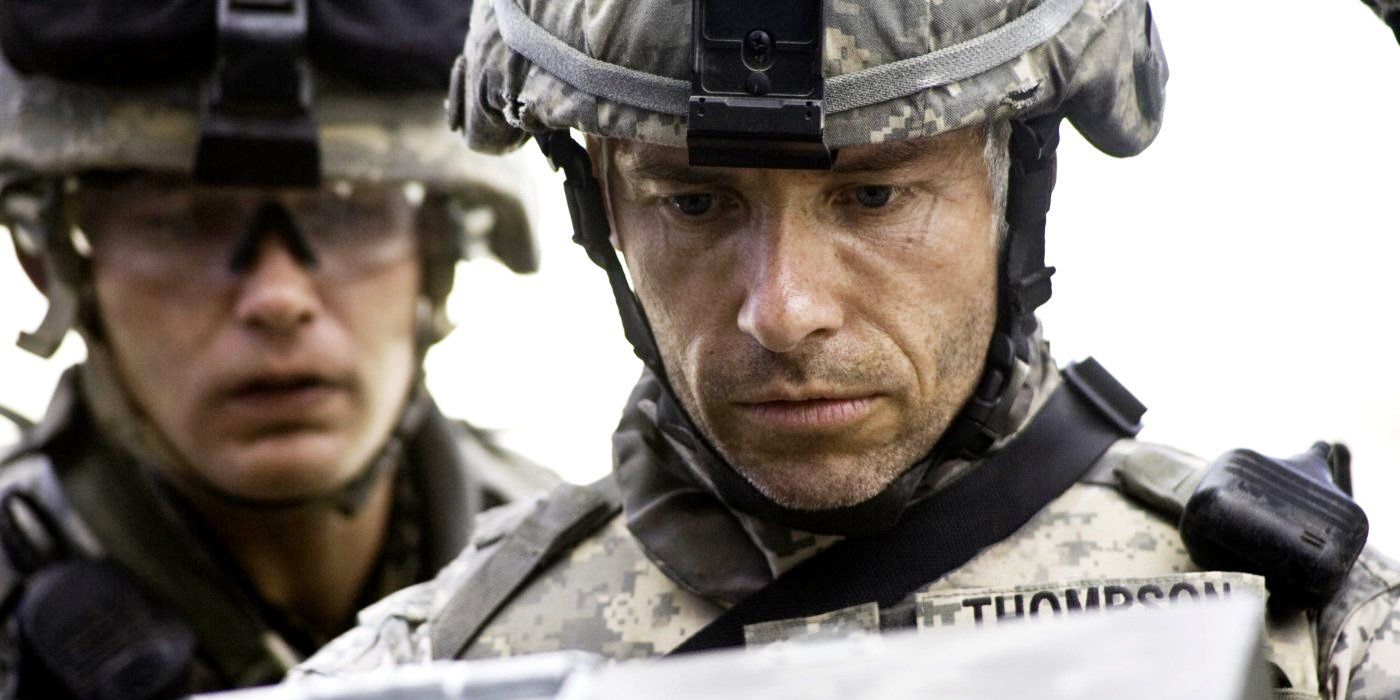 Starring Jeremy Renner, The Hurt Locker is one of the best action war films ever, winning an incredible six Academy Awards, including Best Picture and Best Director. The Hurt Locker follows an Explosive Ordnance Disposal team during the Iraq War as they cope with the trauma of their incredibly taxing job. This tense film is full of edge-of-your-seat type of moments that keep the audience's heart rate high for the entirety of the film. Whether it's disabling a bomb or avoiding gunfire, The Hurt Locker manages to make every action sequence feel entirely plausible, helping it achieve the widespread acclaim it has garnered.
2
Zero Dark Thirty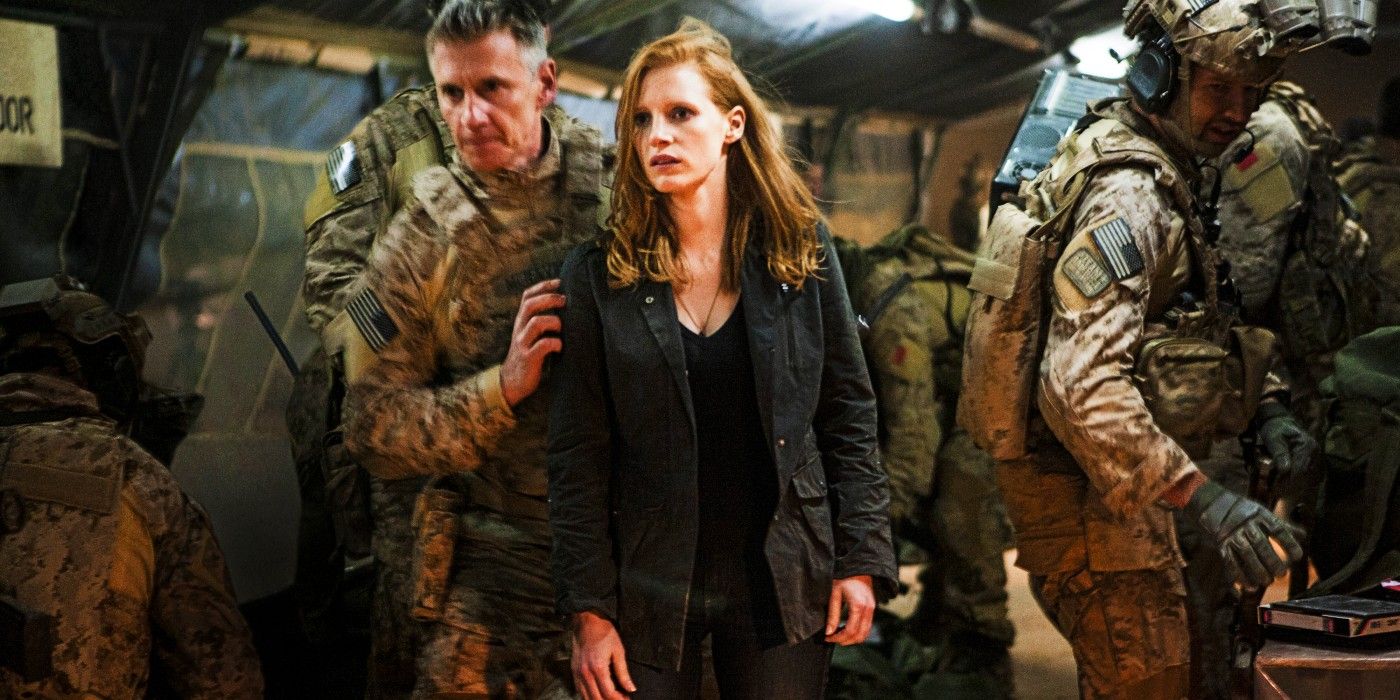 Zero Dark Thirty is another action war film that never feels over-the-top or contrived. Documenting the manhunt for Al-Qaeda leader, Osama bin Laden, Zero Dark Thirty is directed by Kathryn Bigelow, the same director as The Hurt Locker. Like The Hurt Locker, Zero Dark Thirty avoids ludicrous action sequences through carefully constructed shots that realistically convey the danger this mission entailed. While it may not be on the same level as The Hurt Locker, this film is definitely elevated by its grounded action.
1
End Of Watch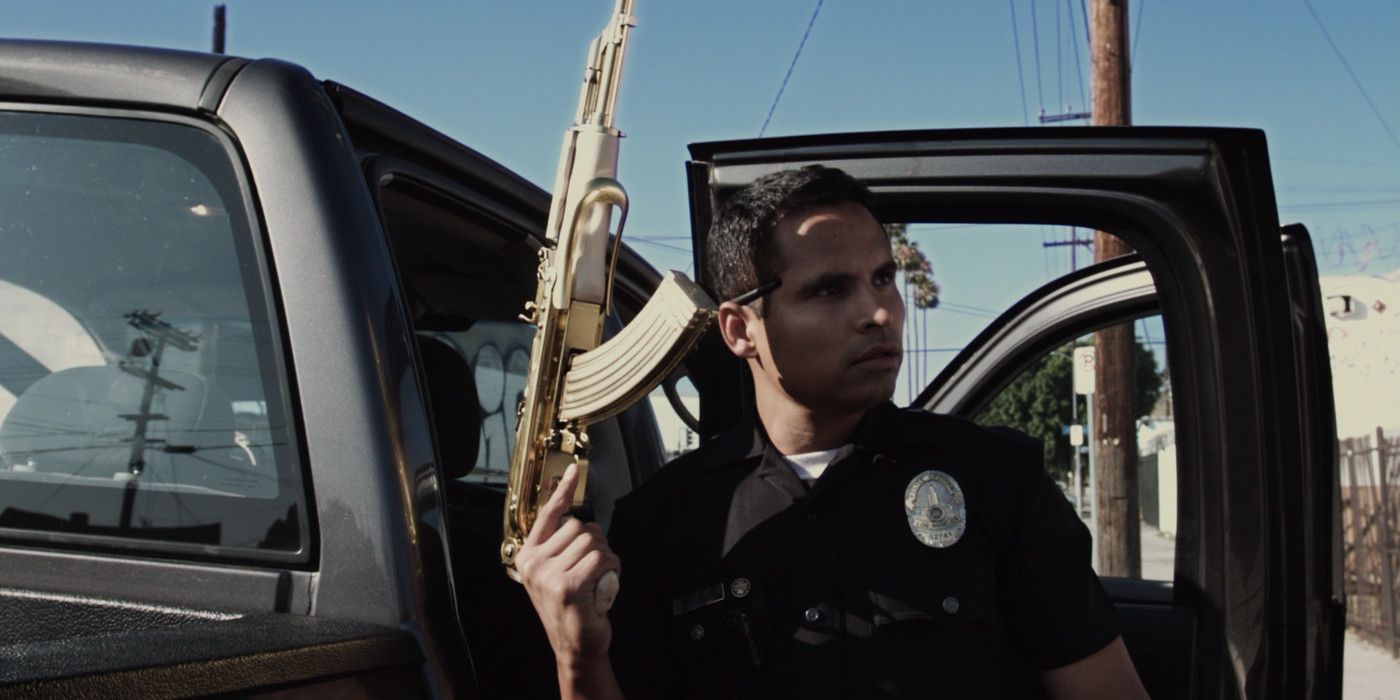 End of Watch is a thriller action movie that follows two LAPD officers, portrayed by Jake Gyllenhaal and Michael Peña. End of Watch focuses on the day-to-day lives of the officers, while exploring the impact that being a police officer can have on one's relationships. End of Watch almost feels like a documentary at times, often employing handheld cameras that lend the film a feel of authenticity. Its action sequences are grounded and well-thought-out, and they never stretch the boundaries of possibility. End of Watch has an intimate feel to it that is no doubt helped by its avoidance of unrealistic stunts.